Coalition to Stop Internet Gambling Hits Back at Pennsylvania Lawmaker John Payne
Posted on: October 20, 2015, 07:22h.
Last updated on: October 20, 2015, 07:22h.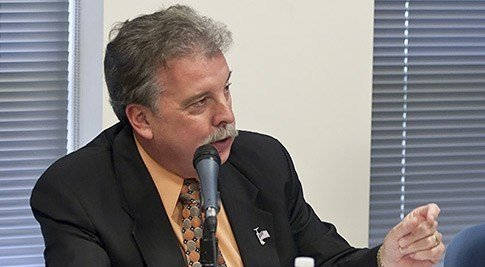 As a Pennsylvania House committee meets tomorrow to vote on the issue of online gaming, Sheldon Adelson's Coalition to Stop Internet Gambling (CSIG) has launched a scathing attack on the legislative push to regulate in the keystone state.
Pennsylvania's efforts to legalize and regulate online casino gaming and poker this year appeared to have foundered on the legislative rocks, but by driven a budget impasse lasting well over 100 days, the issue is back on the agenda, as the state looks for means of plugging a $2 billion deficit.
The House Gaming Oversight Committee will meet to vote on Representative John Payne's (R-Dauphin County) Bill HB9, which would legalize online gambling to existing license-holders in the state, as per New Jersey.   
"Families at Risk"
With the bill in the hands of a largely pro-online gambling house committee tomorrow, the legislative process is suddenly gathering pace again.
And CSIG has pushed back, releasing a 30 second video that accuses Payne of "working hard to legalize predatory online gambling" and lawmakers of "putting "families at risk" by considering the legislation.
Sheldon Adelson's Las Vegas Sands Corp, as owner of the Sands Bethlehem, is one of the biggest stakeholders in the Pennsylvania casino industry, and the mogul is loath to see online gambling gain a foothold in his own backyard.
Adelson has sworn he will spend "whatever it takes" to banish regulated online gambling from the United States.
This is not the first time that the group has launched a PR attack on the pro online gambling movement.
In May, CSIG published the results of a poll which found that 73 percent of Pennsylvania residents opposed online gambling.
Polar Opposites
"In today's polarized political climate," said CSIG, "three-quarters of people rarely agree on anything, but on internet gambling, the Commonwealth's voters felt strongly and are united. They are deeply opposed to legalizing internet gambling."
Meanwhile, a poll produced just weeks later by PR firm the Bravo Group which used a larger sample size of voters found that 58 percent of Pennsylvanians wanted the state to pass a law to strictly license and regulate online gambling, while 66 percent wanted it to "pass a law that [would] tax online gambling so the money can be used for education and other vital state programs."
In April, the House Gaming Oversight Committee passed a resolution urging the state's delegates in Washington to defeat the Restoration of America's Wire Act (RAWA), a bill that would prohibit online gaming on a federal level, supported by Adelson.