Churchill Downs to Buy Turfway Park in $46M Deal With JACK Entertainment, Hard Rock International
Posted on: October 3, 2019, 06:31h.
Last updated on: October 3, 2019, 08:04h.
Churchill Downs Inc. (CDI) announced Thursday it reached an agreement with JACK Entertainment and Hard Rock International to purchase Turfway Park, a northern Kentucky horse track, for $46 million in cash.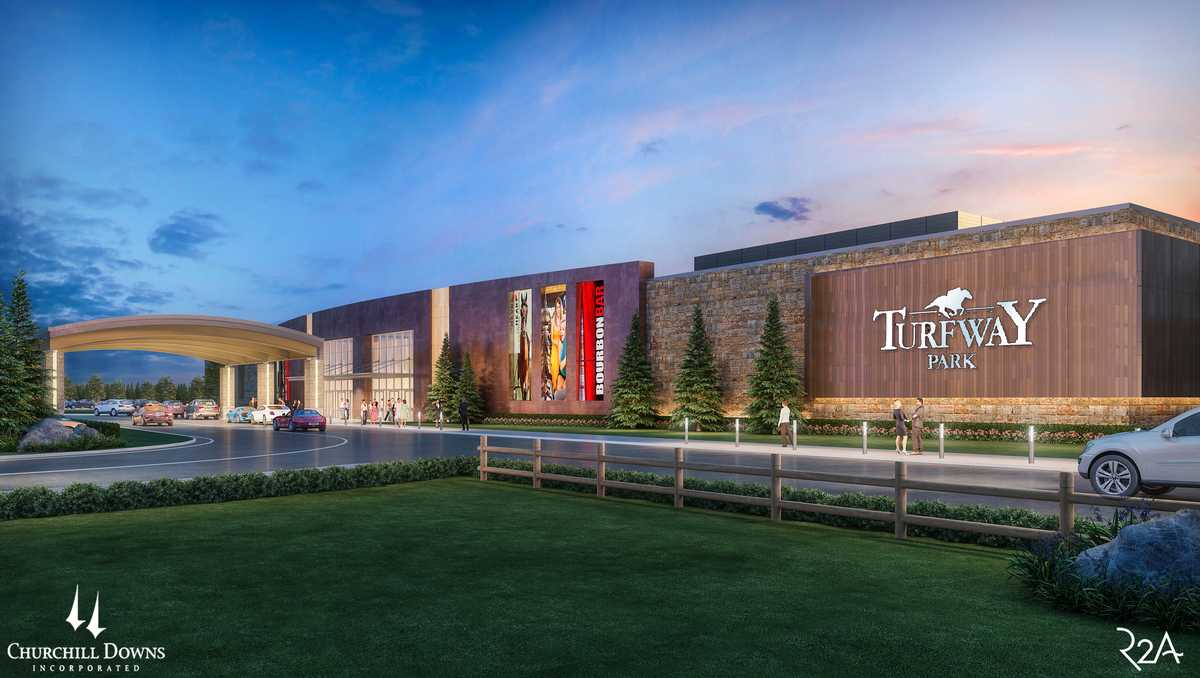 The transaction serves as a peace accord between the gaming companies and avoids what could have been a very contentious Kentucky Horse Racing Commission meeting later this month to determine the 2020 meet calendar. It also will negate a previously announced sale of Turfway from JACK to Hard Rock. That was initially part of a $780 million deal that included JACK's casino in nearby Cincinnati.
Last month, Churchill Downs announced plans to build a $200 million facility in northern Kentucky, a market it called "neglected." It also announced it would seek the December-March racing dates Turfway has traditionally held. At the time, JACK and Hard Rock announced they would fight the move and protect the 60-year-old track.
According to a Churchill release Thursday, the KHRC is scheduled to meet on Tuesday. If the commission approves the transaction, then the Louisville, Ky.-based company will pull its $200 million project and focus on investing more than $100 million to renovate Turfway. Those plans include a new clubhouse, up to 1,500 historical horse racing (HHR) machines, and an inner-dirt track to go along with the existing synthetic track.
"Our team is poised to restore Turfway to its former glory, anchored by northern Kentucky's first historical racing machine facility," said CDI's Kevin Flanery, who serves as the president of the company's flagship and namesake track. "The result will be a first-class racing product fueled by increased purses that keeps high-quality horses in Kentucky year-round and appeals to horse players nationwide."
Of the $46 million, JACK is set to receive $36 million, with Hard Rock getting the remainder. The two companies, along with casino REIT VICI Properties, closed on the Cincinnati casino sale last month, with the casino going for $745 million.
'Best Course of Action'
With the Turfway sale pending, JACK Entertainment is one step closer to further downsizing its gaming portfolio. Once complete, Dan Gilbert's company, which has pared down its executive team and administrative staff, will have just the JACK Cleveland Casino and JACK Thistledown Racino in suburban Cleveland.
After being shocked by Churchill's plans last month, JACK CEO Mark Dunkeson told Casino.org Thursday that Turfway is a good fit for Churchill Downs.
Throughout the competitive bidding process, JACK Entertainment held fast to the belief that the new owner of Turfway Park must be dedicated to keeping the historic racing institution a strong part of the Northern Kentucky racing community," Dunkeson said. "We know that Churchill Downs has Turfway's best interests in mind and will ensure that Turfway remains an exceptional facility that is well positioned to carry on the rich history of thoroughbred racing."
In a statement to Casino.org, Hard Rock, which had planned to invest up to $100 million in the track, said selling to Churchill Downs instead is also in its best interests.
"Given the market dynamics, coupled with Hard Rock's unprecedented growth, we believe the best course of action is to sell the property to Churchill Downs," the company said. "Hard Rock wishes Churchill Downs well with Turfway Park and is looking forward to focusing on our multiple casino expansions and openings in Cincinnati, Tampa, Hollywood, Sacramento and others that have been recently announced in Indiana and Illinois."
'First-Class Facility'
KHRC board members have long been critical of the lack of investment –  in particular, the lack of HHR machines – at Turfway Park. The sale to Churchill would resolve those concerns for the track, located in one of Kentucky's major population centers and part of the Cincinnati metropolitan area, with more than 2.1 million people. It's also a market with three full-fledged casinos and two racinos that compete with Turfway for gaming dollars.
If the KHRC approves the sale, Turfway would run its December-March meet as usual, according to the Churchill Downs release. After that, workers would demolish the existing grandstand and begin work on the new facility.
CDI expects the project to create 800 construction jobs and up to 400 jobs at the track once the work is complete.
Kentucky state Rep. Adam Koenig (R-Erlanger) told Casino.org the deal was a good resolution for all stakeholders. The northern Kentucky lawmaker, whose district includes Turfway, also serves as the chairman for the state House Licensing, Occupations and Administrative Regulations Committee that oversees horse racing.
"Churchill has committed to a first-class facility and keep our race dates in northern Kentucky while increasing purses," Koenig said. "This should make most people in northern Kentucky happy."
Turfway would be the latest in a series of Kentucky projects CDI is undertaking. Earlier this year, Churchill and Keeneland officials broke ground on a $150 million standardbred racing and HHR parlor in western Kentucky. It's also announced plans to build a hotel and HHR parlor at the historic Louisville track, and hopes to open that by the 2021 Kentucky Derby.