Churchill Downs Wants Trackside Hotel, Historical Racing Parlor in Place by the 2021 Kentucky Derby
Posted on: August 2, 2019, 02:45h.
Last updated on: August 2, 2019, 02:45h.
Once again, executives at Churchill Downs Inc. have plans in the works to expand the company's flagship property.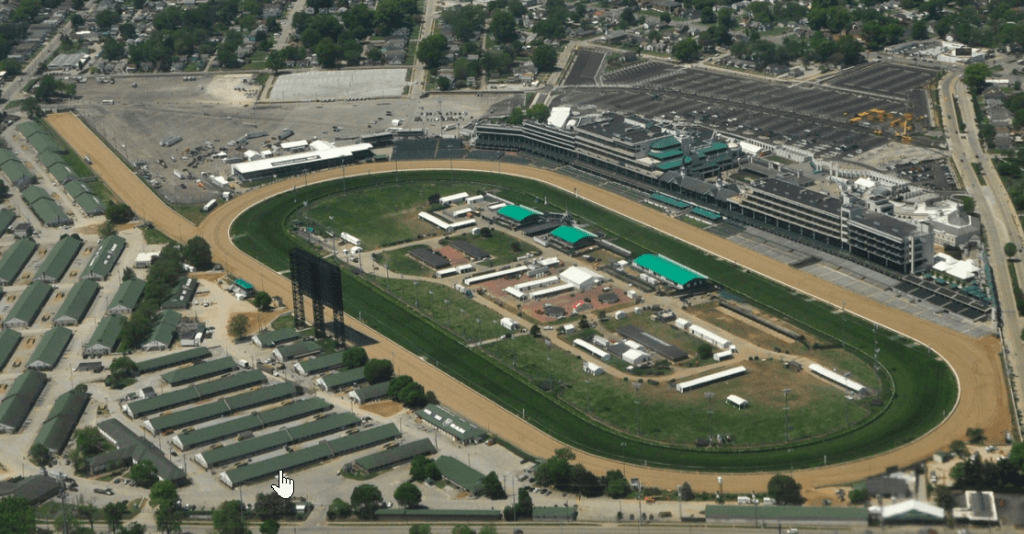 In less than two years, the iconic race track could be home to a hotel and a historical horse racing (HHR) parlor. That's according to an announcement made Thursday during Churchill Downs Inc. (NASDAQ: CHDN) second quarter earnings call.
Churchill Downs Inc. CEO Bill Carstanjen said the hotel would be located along the first turn of the gaming company's flagship track and would feature up to 1,000 HHR machines. The Louisville, Ky.-based company currently holds a license for 2,000 machines, with half of those in use at the company's Derby City Gaming parlor, located about six miles away from the track.
Our objective is to have these new amenities opened by the 2021 Kentucky Derby," Carstanjen said. "We have selected the architect of the project and are in the process of finalizing the design, cost estimates, and selecting a construction company."
The cost estimates and other information will be released during the third quarter conference call, he added.
According to WDRB, a Louisville television station, the company has invested $180 million over the past nine years to make improvements, such as an upscale rooftop lounge, at the track.
Hotel Not Just for Derby
An on-site hotel would help Churchill Downs Inc. maximize revenues for the Kentucky Derby as both the Derby and Kentucky Oaks, held the day before, draw crowds surpassing 100,000.
Track officials estimated this year's Derby Week card produced adjusted earnings of up to $6 million.
"Looking forward, we remain focused on and committed to improving everything we do surrounding the Kentucky Derby," Carstanjen said.
With thousands of visitors flocking to the city for the first weekend in May, there's high demand for hotel rooms. While Churchill Downs is a short drive from the city's airport, there's only one upscale hotel near the track and airport.
However, Carstanjen also believes the hotel would succeed on its own during the other 51 weeks of the year, even when the track is not hosting live racing. Having an HHR parlor adjacent to it will also help fill rooms, he added.
Company officials do not believe an on-track HHR venue would cannibalize Derby City Gaming, which opened last September after the company invested $65 million in renovating its old off-track betting parlor in Louisville. In the second quarter, Derby City produced $9 million in earnings before interest, tax, depreciation, and amortization (EBITDA) on $21.2 million in revenues.
While Churchill Downs has approval to operate up to 2,000 historical racing machines, which look like slot machines but base the outcome of each wager off a previously run race, Carstanjen said the possibility exists the Kentucky Horse Racing Commission could grant approval for more.
"Not having asked the question, we can't responsibly say that we've been approved for more, but we have a degree of confidence… if we could demonstrate the need more machines, it is our belief based on the discussions to date and how the law works in Kentucky that we can approach the regulator and request and receive more."
Churchill Up for the Quarter
For the quarter, Churchill Downs Inc. reported $477.4 million in net revenue, a 26 percent jump from last year's second quarter. The adjusted EBIDTA of $215 million is a 23 percent increase from last year's second quarter.
The company's stock closed at $126.23 Thursday, up $6.58 from Wednesday's close. The stock actually hit its 52-week high of $132.73 when trading commenced Thursday morning.