Chris Christie and Atlantic City Mayor Don Guardian Both Take Credit for Town's Stabilization
Posted on: July 31, 2017, 02:00h.
Last updated on: July 31, 2017, 10:42h.
New Jersey Governor Chris Christie (R) wants Garden State residents to know his administration is to thank for Atlantic City's stabilization, but Mayor Don Guardian, also a Republican, says he deserves the credit.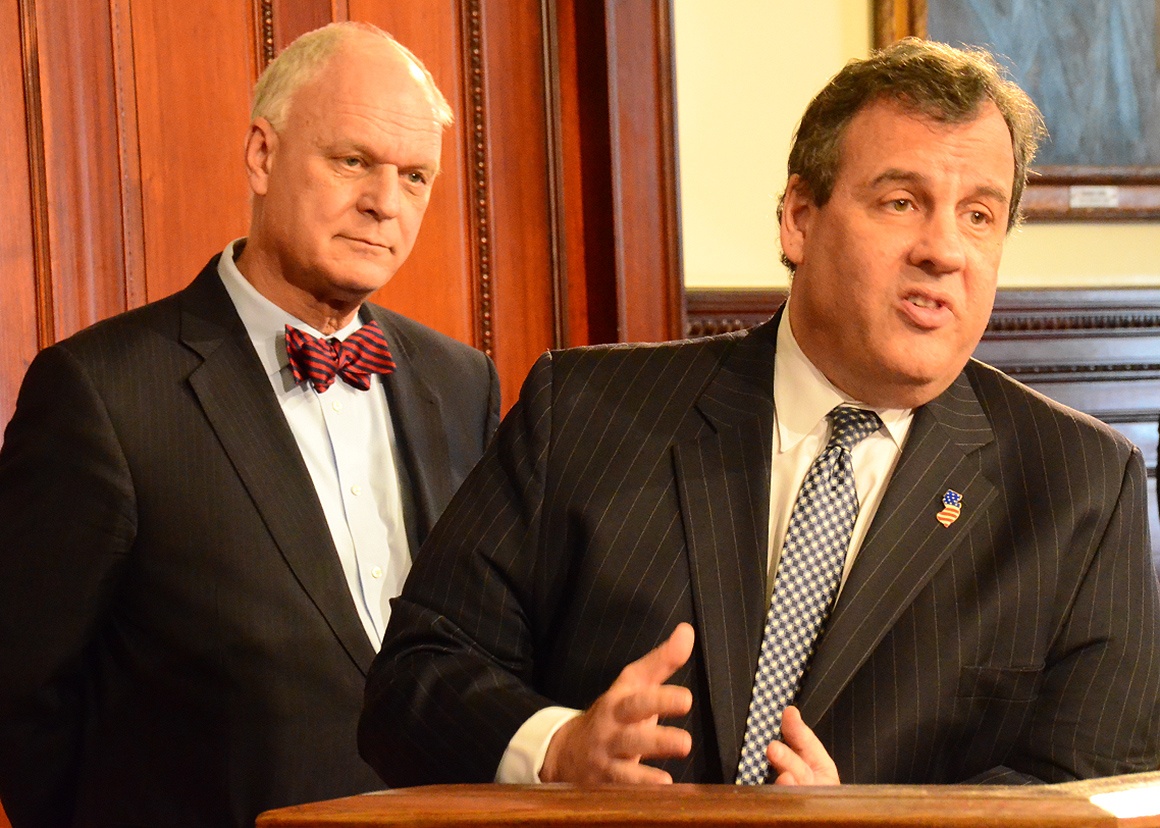 They might share the same party, but Christie and Guardian have endured a strained relationship since the mayor took office in 2014.
In a press release titled "Christie Administration Delivers 11.4-Percent Rate Decrease for Atlantic City Property Taxpayers," the governor says reining in local government spending has allowed city residents to keep more money in their pockets. The state took control of Atlantic City last November in order to stabilize its finances.
Tax revenue is still down nearly 40 percent from 2012. But cost-cutting maneuvers implemented by Christie-appointed takeover administrator Jeffrey Chiesa, a former US Senator for New Jersey, have allowed Atlantic City to slash its tax levy by more than 70 percent.
Atlantic City's $206 million municipal budget is funded by $69 million in casino PILOT fees (Payment In Lieu of Taxes). An additional $57 million is funded by property taxes from citizens, but that figure was almost $200 million just five years ago.
The city entered fiscal catastrophe when gaming revenue skipped town during the economic recession. Casinos lost more than half of their annual income between 2007 and 2015, with total gaming win plummeting from $5.2 billion to $2.5 billion.
He Said, He Said
Christie's administration has cut costs in the city's public works and police department to levels not seen since 2000. The state also successfully negotiated with the Borgata on a tax settlement agreement that saved the city $92 million.
"Property taxes can be lowered … when localities have the will and leaders step in to make difficult decisions," Christie touted in his release. "Our hard work to stop city officials' irresponsible spending habits is bearing tangible fruits."
With less overhead, the city is passing on the savings to homeowners. The tax levy drop equates to $621 annually per average landowner.
Guardian responded by saying that while the state oversaw the changes, it was the local leaders who were willing to move forward with the cost-cutting programs.
"We have cut spending, reduced our work force, and we're wise stewards of taxpayers' money," Guardian told the Press of Atlantic City.
Gaming Rebound
In addition to the welcomed news that homeowners are paying less taxes to fund the city, the remaining seven casinos are starting to see their fortunes turn as well. Gaming win was up 7.2 percent to $2.6 billion in 2016, the city's first gain since 2008.
Five casinos closed their doors between 2008 and last year, in what some analysts called a "right-sizing." The remaining venues are up over 11 percent through June in 2017.
As gambling continues to spread, especially in the Mid-Atlantic and northeast part of the US, how many casino floors Atlantic City can truly support in today's saturated gaming market remains unclear.
Hard Rock is willing to bet it's at least eight, as the company is spending $500 million to overhaul the former Trump Taj Mahal, which it acquired in March for $50 million, pennies on the dollar to the $1.2 billion it cost to build.