Chinese Migrant Workers in Philippines Say They're Being Held Hostage by Manila Gaming Company
Posted on: August 16, 2018, 11:30h.
Last updated on: August 16, 2018, 11:41h.
Thousands of Chinese nationals working in the Philippines claim they were lured to the Southeast Asian country with promises of high-paying jobs. Instead, migrants say they're working sundry jobs under suboptimal, sometimes near-slave-like conditions in the employ of one of the country's top gaming operators in the capital city of Manila — while billions of dollars in gambling revenue is being generated.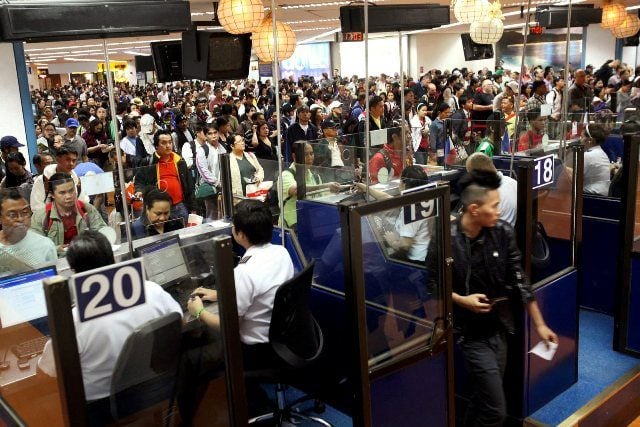 An investigation conducted by The Beijing News found that Chinese workers are forced to work 12-hour shifts seven days a week, and are permitted only one day off a month. Their living quarters are dormitories where up to a dozen people share a single room.
The investigation targets the Oriental Group, a Manila company claiming to be "Asia's leading gaming operator in the online and land-based gaming industry." Oriental operates a VIP room inside the land-based Solaire Resort & Casino, and facilitates remote proxy wagering services.
Even more shocking, Sixth Tone — a media outlet in Shanghai that covers Chinese affairs in English — reports that male workers are forced to pose as females in online chats to provoke men to gamble on the internet.
I've been having trouble distinguishing night from day because of overwork," a male worker told The Beijing News. "I have to pretend I'm a woman to seduce men – I feel like I'll go crazy."
The workers say their passports have been seized and they have no way to escape the lurid conditions.
Broken Promises
Oriental Group recruiters are allegedly convincing Chinese citizens to pay up to 16,000 yuan ($2,323) to be relocated to the Philippines with the promise of landing a well-salaried job by worker standards.
One person told The Beijing News that his salary averages around $1,100 a month, but he isn't actually receiving his total pay due to Oriental Group routinely fining the workers for various infractions, such as taking too long of a lunch break.
Almost all of my money went toward paying the penalties," a worker complained. "I haven't saved anything."
Even if they had been paid the full $1,100 a month salary, working 12 hours a day, 29 days a month amounts to roughly $3.16 for an hourly wage. While that's extraordinarily low in many parts of the world, minimum wage in the Philippines equates to less than a dollar an hour.
A job search for work with the Oriental Group turned up several listings online. A Chinese translator position claims it is in "urgent hiring" mode on Indeed.com, and advertises a monthly salary of PHP 23,000 – PHP 25,000 ($431 – $468).
In 2017, Filipino police detained and ultimately deported 1,316 Chinese nationals working illegally at an online gambling operation at Jack Lam's Fontana Hot Spring Leisure Parks casino. Lam's resort was later closed, and founder was charged with bribery in a case that is still ongoing.
No Love for Gambling from Duterte
The Philippines gaming industry is thriving, with billions of dollars being invested in integrated casino resorts in Manila's Entertainment City.
PAGCOR, the country's gaming regulator that also continues to coexist as an operator, reported gross gambling revenue of $2.92 billion in 2017, a nearly 14 percent gain on 2016. The four integrated resorts in Manila —  City of Dreams, Solaire, Resorts World, and Okada — made up the bulk of the casino win at $2.09 billion.
But President Rodrigo Duterte plans to slow down that gaming growth. The controversial leader is trying to prevent new casinos from being built in Manila, as well as  on the vacation island of Boracay.
"There will be no casinos outside of what are existing. I hate gambling," Duterte stated recently.