Chinese 'Vice Stocks' Soaring, Gaming Companies Welcome New Visitors and Investors
Posted on: April 10, 2017, 12:00h.
Last updated on: April 10, 2017, 12:06h.
China's so-called 'vice stocks,' including those of casino companies, are on the rebound, despite the government's anti-corruption crackdown that initially hampered revenues.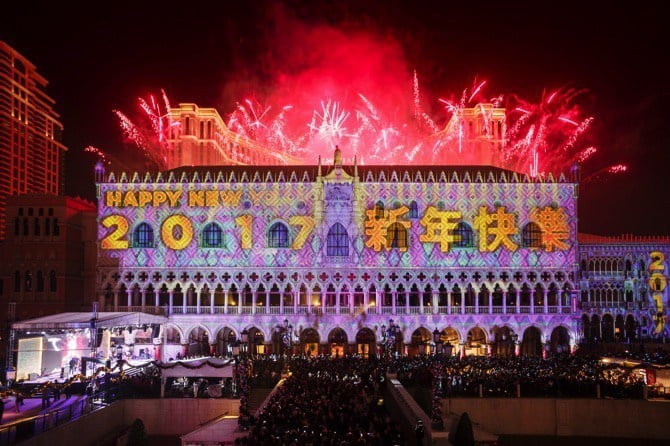 Macau gaming revenue was up 18 percent in March, the market's biggest growth in eight months. The region's casinos pulled in more than $2.65 billion, and with it, casino stocks are seeing their values increase.
Chinese President Xi Jinping, who just returned home from an initial visit with President Donald Trump, initiated his anti-corruption campaign in mid-2014. Among those targeted were VIP junket companies catering to the mainland's ultra-wealthy elite. On the pretext of concerns that money was being swept out from under China's control through Macau, law enforcement agencies severely hampered the touring operations, and the result was vacant high-roller tables.
Resorts began the process of trying to appeal to the mass market, and it's apparently working. Gaming companies, along with other vice stocks like liquor and certain retail sectors, are trading up in recent months.
"Anti-corruption remains a concern . . . but it's no longer a top concern," Hong Kong financial strategist Kenny Wen toldBloombergthis week.
Added Value
The big six gaming companies invested in Macau include Sands China, Wynn Macau, MGM China, Galaxy Entertainment, Melco Entertainment, and SJM Holdings.
Sands China Ltd, the Chinese arm of billionaire Sheldon Adelson's Las Vegas Sands empire, has gone from HKD$24.80 ($3.19 USD) last July to roughly $4.80 this week. That's an increase of 50 percent in just nine months.
Wynn Macau has gone from $1.44 in November to $2.25 today. MGM China has soared from $1.28 last July to $2.28.
At their peaks in 2014 after Macau's special gambling zone generated $45 billion in a single year, the two latter Hong Kong-traded stocks were valued around $4.50. Sands China was priced over $8.30.
After investors suffered massive losses as China's VIP segment crackdown continued in 2015 and 2016, shareholders are slowly beginning to see their stakes regain value.
In Good Spirits
Macau is successfully attracting the more "average Joe" to the gambling enclave, and across the country, China's largest and most valuable liquor producer is also embracing a new marketing strategy.
Alcohol products, like gambling, are often tied into the "vice" category. The companies in the vice sector produce goods or services that aren't necessarily vital to one's life, and comes with a detrimental component.
And as Chinese gaming stocks rise, so is the valuation of Kweichow Moutai. The distiller's main product is Moutai, a 53 percent alcohol by volume (ABV) drink that has traditionally been reserved for the country's elite and government officials. But over recent months, the company has lowered its price point and has become a popular drink for Macau guests.
Kweichow stock is up this year almost as much as its main product's ABV. That's led to it becoming the world's most valuable liquor company.
With a market capitalization of $71.5 billion, Kweichow is now worth more than Diageo, the London-based sprits conglomerate that's responsible for such brands as Guinness, Johnnie Walker, Baileys, and Moet & Chandon.
Kweichow isn't the only Chinese liquor producer seeing its stock gain value. State-owned distillers Wuliangye Yibin Co. and Luzhou Laojiao Co are also way up over the last year.
Similar Guides On This Topic
Latest Casino Stocks:
Retrieving stocks data...
Retrieving stocks data...
Retrieving stocks data...
Retrieving stocks data...
Retrieving stocks data...