Casinos Weigh Compliance vs. Customer Service in FinCEN Crackdown
Posted on: April 14, 2014, 05:30h.
Last updated on: April 12, 2014, 04:45h.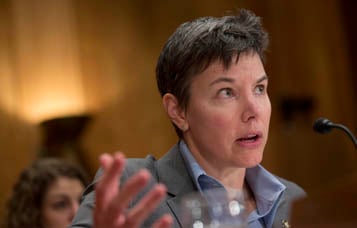 US casinos are balking at the news that they could soon be required to divulge the sources of their high-rollers' gambling bankrolls. The Treasury Department's Financial Crimes Enforcement Network (FinCEN) is expected to announce that American casinos will soon be brought in line with banks and other businesses to comply with Title 31 of the Bank Secrecy Act as part of an initiative to combat money-laundering.
Casinos fear that the plans will further dent their revenue at a time when turnover is largely disappointing, and the Las Vegas Strip casinos continue to be dwarfed by the vast profits of Macau and other emerging Asian markets. Casinos rely on so-called "whales" for a portion of their profits, especially during a recession when Joe Public stays at home, and the relationship is traditionally one based on privacy and discretion. That relationship will be completely disrupted should these rules be strictly enforced.
Not If But When
According to experts, however, it's not a case of "if" but "when". Fred Curry – a partner in Deloitte Financial Advisory Services – points out that the casinos are a decade behind other financial businesses in their compliance with Title 31.
"Casinos should be working now to get ready for the FinCEN announcement and improve their anti-money laundering programs," Curry said.
The signs have been around for a while. FinCEN Director Jennifer Shasky Calvery recently told an audience at the Global Gaming Expo in Las Vegas that "every financial institution, casinos included, should be concerned about its reputation. Integrity goes a long way."
Money Laundering Concerns
Meanwhile, last year the Las Vegas Sands Corp was forced to settle for $47.4 million with federal authorities to avoid prosecution in relation to the activities of one of its high rollers, the Chinese-Mexican businessman Zhenli Ye Gon. Ye Gon – who apparently wagered $84 million at the Venetian – was arrested in 2007 and stands accused of international drug trafficking. LVS admitted it failed to properly scrutinize the source of Ye Gon's funds. The casino group has since been commended by investigators for stepping up its Title 31 compliance and showing a renewed commitment to anti-money-laundering issues.
However, Caesars is also said to be under investigation by FinCEN for issues relating to money laundering, and Curry believes many other casinos may be too.
Under Title 31, transactions that occur within a 24-hour period over $10,000 require the completion of a Currency Transaction Report, which must contain sufficient personal information to accurately identify the individual or individuals involved – that's whether money is paid into the casino, paid out, or exchanged. It is illegal for an employee of a casino to assist a customer in avoiding the Currency Transaction Report.
"This is a serious issue that could radically alter the way that casinos do business," American Gaming Association President Geoff Freeman said recently, although he added that casinos are "committed to a culture of compliance" and that the AGA is "deepening our partnership with FinCEN … [and is] is actively engaged with key federal agencies" in finding common ground on the issue.
However, writing in CDC Gaming Reports, the Reno-based gaming consultant Ken Adams expressed serious concerns as well, adding that every time the federal government "has cast an eye upon the casino industry, it has cost casinos a great deal."