Casino Stocks Surge on Positive Macau News, Analysts Bullish on Industry
Posted on: August 19, 2019, 11:49h.
Last updated on: August 19, 2019, 11:59h.
Casino stocks are increasing in value this week following the news out of Macau that the nearby protests in Hong Kong will have little impact on operations in the world's richest gaming hub.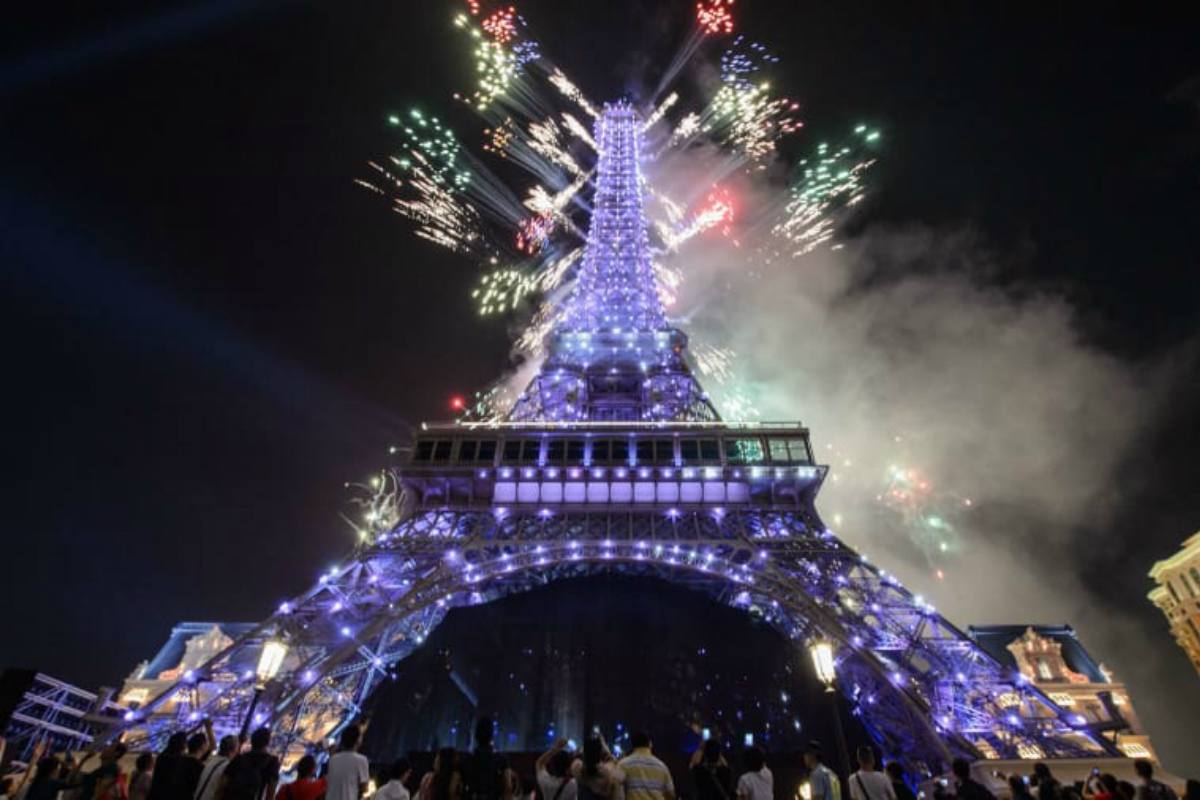 On Monday, US-based casino stocks that operate in the Chinese enclave made considerable gains. As of the afternoon, Las Vegas Sands was up four percent, MGM Resorts two percent, and Wynn Resorts 6.5 percent.
It was an overall good day on Wall Street, as the Dow Jones Industrial Average, NASDAQ, and S&P 500 were all up more than one percent. The markets rebounded on trade optimism between the United States and China, and President Donald Trump's calling on the Federal Reserve to lower rates by at least one percent.
Our Economy is very strong, despite the horrendous lack of vision by Jay Powell and the Fed, but the Democrats are trying to 'will' the Economy to be bad for purposes of the 2020 Election. Very Selfish!" Trump tweeted.
"The Fed Rate, over a fairly short period of time, should be reduced by at least 100 basis points, with perhaps some quantitative easing as well," the president continued. "If that happened, our Economy would be even better, and the World Economy would be greatly and quickly enhanced-good for everyone!"
Hong Kong Update
JPMorgan said in a note over the weekend that the ongoing and escalating protests in Hong Kong won't have a substantial impact on gross gaming revenue (GGR) in Macau. Tens of thousands of Hong Kong citizens are in an uproar over the Special Administrative Region's consideration of a now-shelved extradition bill that many see as China gaining unreasonable power over the enclave.
"Chinese visitors via Hong Kong ferry are typically package tourists or very low-end players anyway," the JPMorgan note explained. "Actual impact on gaming demand should be smaller than on visitation."
The financial services firm concluded that the Hong Kong protests will result in mid-to-single-digit GGR decline.
Sands, Wynn, and MGM are three of the six licensed casino operators in Macau. The three others are Hong Kong-based companies that are publicly traded entities. Galaxy Entertainment saw shares rise five percent Monday, while SJM Holdings was up 6.3 percent, and Melco Resorts four percent.
Macau Anniversary
On December 20, Macau will celebrate its 20th anniversary of being an autonomous region of the People's Republic of China. It's expected to be a grand affair, but the nearby protests in Hong Kong – located less than 40 miles east and now easily accessible via the Hong Kong to Macau bridge across the Pearl River Delta – is threatening the celebratory activities.
The Trump administration is using the Hong Kong protests in its trade war dispute with China President Xi Jinping.
"As the President said yesterday, it would be much harder for us to make a deal if something violent happens in Hong Kong," VP Mike Pence said Monday. Earlier this month, the president labeled China a currency manipulator and threatened new tariffs on up to $300 billion worth of Chinese imports.