Casino with No House Edge Aims to be the Future of Online Gaming 
Posted on: January 9, 2017, 05:00h.
Last updated on: January 9, 2017, 05:38h.
Ever since some genius decided to add zeros to a roulette wheel, gamblers have strived to beat the house edge. But soon, if a fascinating new concept in the online casino world takes off, the odds may no longer be stacked against us at all.
Behold, edgeless.io, which hopes to become the future of online gambling by providing games that are completely transparent and "edgeless."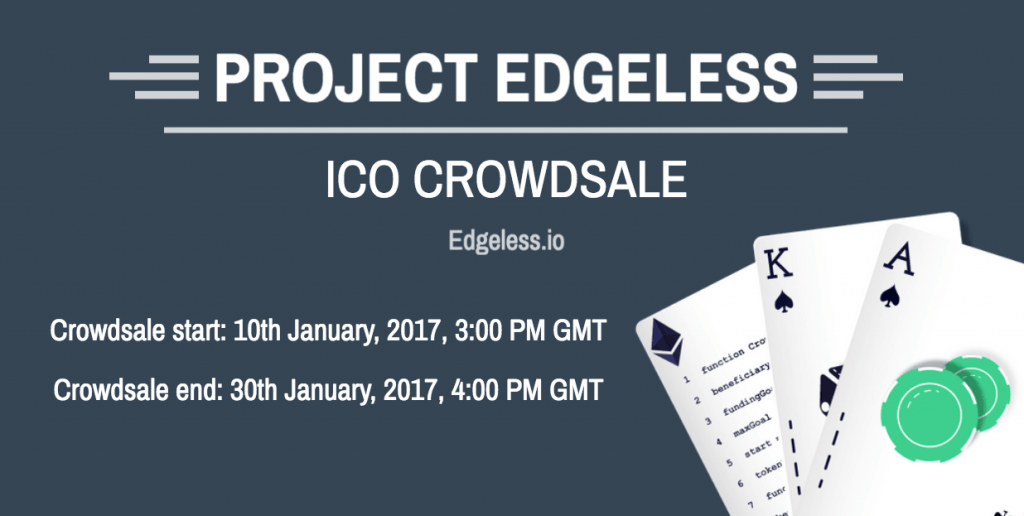 But with a zero percent house edge, how can it possibly work? Here's how. Edgeless.io will initially offer edgeless blackjack games, followed shortly thereafter, in its next phase of development, by edgeless dice, and video poker.
In these games, in a regular casino, the house does not make money solely from its traditional mathematical edge, but also from the imperfect play of the average player. In fact, gaming consultant and author Bill Zender has calculated that casinos gain on average an extra 0.83 percent over time, simply from bad players failing to use the optimum strategy.
Just as a poker player profits, essentially, from the mistakes of his inferior opponents, the casinos profit from the mistakes of blackjack and video poker players who haven't done their homework.
Ethereum Blockchain
Edgeless.io believes that edgelessness will give them an edge (if you can wrap your heads around that), and will act as a powerful player-acquisition tool. Meanwhile, an accompanying sports book with a more traditional, but still generous vig. will provide an extra stream of revenue.
But it's not just the 0 percent edge that differentiates edgeless.io; it also plans to be the first "decentralized" online casino site.
It uses the Ethereum blockchain, a cryptocurrency platform designed to provide greater flexibility for decentralized peer-to-peer-traded currencies than projects developed on top of the bitcoin protocol. Ethereum permits the creation of "smart contracts," which enable all kinds of business transactions and not just currency transfers.
The people behind the site believe that one of the problems facing the online casino industry is player mistrust. Even if a site is strictly regulated by a trusted jurisdiction, it seems some people simply can't shake the idea that the random number generator (RNG) might be ripping them off.
Transparent RNG
But because the edgeless.io RNG is based on an Ethereum Smart Contract that is completely public, everyone can see everything that's going on inside the servers of the casino. It's the ultimate in transparency, where the customers can see right into the back end, removing all elements of mistrust.     
The company is launching a crowdfunding campaign, or coin sale, on February 16, which will allow anyone to own a piece of the project. Money raised will go to future development of the Edgeless casino and its games.
But the ultimate "Grand Vision," according to the company's website, is to build "a platform for developers where they can easily take our tools and develop their own fully transparent casinos so that cryptocurrency and blockchain can become the standards of the casino industry and, later on, the standards of the world."
You heard it here first…