Argentine Casino at Center of Political Money Laundering Probe
Posted on: November 10, 2023, 06:45h.
Last updated on: November 10, 2023, 11:34h.
The Argentine Gendarmerie served a search warrant on the Casino Victoria in Victoria this week as part of a case involving money laundering and illicit enrichment. The investigation is focused on the recently disgraced and now former Buenos Aires Province Cabinet Chief, Martín Insaurralde, but is expanding into several areas.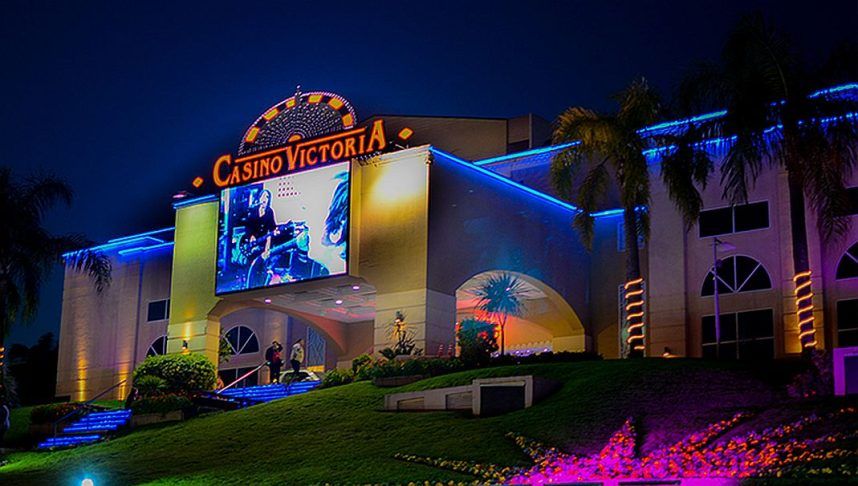 The warrant allowed the Gendarmerie to demand documentation from the casino, located in the City of Rosario. It previously failed to respond to a prosecutor's request to turn over the documents.
The raid focuses primarily on Insaurralde, but also targets his ex-wife, television host Jésica Cirio, who also has alleged ties to the money laundering scheme, although the investigation hasn't yet produced evidence that would be admissible in court.
Worlds Come Crumbling Down
Last year, Cirio hosted a television program known as Mujeres de la Selección (Women of the National Team). In the program, which Casino Victoria sponsored, Cirio visited the wives of the players of the Argentine national soccer team in cities across Europe.
Insaurralde came under fire recently for his extravagant lifestyle and questionable spending. As a result, the casino, owned by local business mogul Daniel Mautone, became a focal point of a larger investigation.
Mautone owns casinos and several bingo halls across Argentina. He has also allegedly helped control the Lottery of the Province of Buenos Aires, where people related to Insaurralde report.
The suspicion is that this sponsorship was actually a covert bribe paid to Cirio. The unproven theory is that the money would ensure Mautone would maintain control over all his gaming operations without interference.
Things began to fall apart after the 53-year-old Insaurralde's recent extracurricular excursion. A little more than a month ago, his girlfriend, Argentine model Sofía Clérici, posted photos of the two hanging out on a yacht off the coast of Marbella, Spain, in September. She also shared pictures of gifts she allegedly received from the career politician, including high-end Rolex watches and a Louis Vuitton purse.
Questions began surfacing about how Insaurralde could afford the life he was living, as well as the alleged $20 million he gave to Cirio to settle their divorce.
Investigators raided Clérici's house at the end of October, confiscating almost $570K. The authorities believe it could be part of the same money laundering activity.
The fallout has led to Insaurralde dropping out of politics completely. He resigned his position and canceled his candidacy as a representative of the city of Lomas de Zamora, where he had previously served two terms as mayor.
Mautone's Shady Dealings
Mautone, the president of Casino Victoria S.A., is a well-known figure in Argentina's entertainment and gaming industry. His gambling career began with the opening of various bingo halls and extended to a variety of ventures. Among these are casinos, including Casino Victoria and Casino Maipú de Mendoza, and hotels.
This week's raid on Casino Victoria is just one of the issues Mautone, allegedly a minority owner of Betsson, now faces. In most of the provinces where he operates gambling venues, he earns around 40% of the gross receipts, according to government data. However, in Entre Ríos, and specifically in the Victoria Casino, he earns 70%.
As in the case with other gambling entrepreneurs in Argentina, this has led some to theorize that someone is rigging the accounts. To date, Mautone has not been officially accused of any wrongdoing.
That could change, depending on the direction the investigation takes. Argentine authorities have only begun their deep dive into Insaurralde's activities, but they're picking apart his life.