Casino eSports Conference Skipped by Strip Operators, Nevada Expands eSports Betting
Posted on: September 11, 2017, 04:00h.
Last updated on: September 11, 2017, 04:11h.
Last week's Casino eSports Conference (CEC) held at the Westgate failed to entice representatives from the nearby Strip resorts to take in a series of discussions on the emerging industry.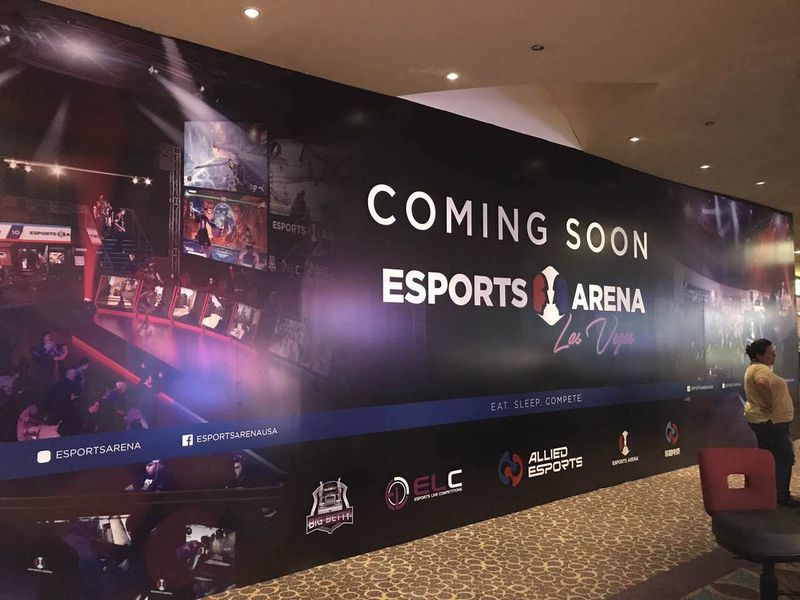 The two-day conference aimed to bring together leaders from gambling and eSports to formulate strategies to integrate the video gaming competitions onto casino floors. But according to the Las Vegas Review-Journal, there was little interest from Sin City's major players.
The media outlet reported that Strip operators largely opted not to attend the CEC, though resort officials from the downtown area did sit in on the eight-part conference. Ben Fox, who organized the gathering, told the Review-Journal that regional casinos "have a tendency to make their decisions quicker and easier because they don't have to answer to the hierarchy of the old school."
Fox added, "It's extremely hard to turn a battleship around." That said, MGM Resorts announced in April that it is building an eSports arena at its Luxor Hotel, the first such venue on the Strip.
At its core, eSports is competitive video gaming, and there's plenty of money involved. Prize purses have ballooned in recent years, a total of $359.7 million being awarded at events according to eSports Earnings, a website that tracks payouts.
Monetizing eSports
There's no question that eSports is gaining in popularity. The issue for casinos, however, is how to make money off the evolving gaming format.
Competitive video gamers are often made up of under-21ers, meaning resorts can't try and entice them to their gambling floors, nor capitalize off serving them alcoholic drinks. The young demographic also doesn't have the money to pay a couple hundred dollars a night on hotel stays or dine at fine restaurants and take in shows.
That's why the Strip resorts might have sat out the CEC conference. But those in attendance believe they will eventually come around.
Downtown Grand Chairman Seth Schorr, who previously served as the director of international marketing for Wynn Resorts, gave a heavy prediction to the Review-Journal. Schorr opined that eSports could potentially compete with more traditional professional sports leagues, the NFL included, when it comes to global audiences.
Nevada Expands Betting
Should the eSports demographic expand to older populations, Nevada oddsmakers will be able to cater to their betting needs. The Silver State legalized eSports wagering last fall, and Governor Brian Sandoval (R) later fully legalized such betting by signing a piece of legislation that amended the state's parimutuel wagering code.
This week, the Nevada Gaming Control Board announced the scope of eSports betting is expanding. Karl Bennison, the chief regulatory enforcement officer for the Las Vegas district, revealed at CEC that sportsbooks will soon be permitted to offer wagers on multiple eSports games. Prior to this week's news, oddsmakers were restricted to offering one eSports market at a time.
The expansion hints that the state gaming agency is becoming more comfortable with eSports. As more major tournaments are added based on various games, licensed eSports oddsmakers will be able to take bets across the board.
The International, the richest eSports event, recently wrapped its Dota 2 championships in Seattle, Washington. The five-person winning team won nearly $10.9 million.
Latest Casino Stocks:
Retrieving stocks data...
Retrieving stocks data...
Retrieving stocks data...
Retrieving stocks data...
Retrieving stocks data...