L.A. Deputy Accused of Robbing Poker Player Sees Case Dropped
Posted on: September 4, 2023, 07:35h.
Last updated on: September 4, 2023, 12:42h.
The Los Angeles District Attorney's Office will not prosecute an L.A. County deputy alleged to have stolen $500 in poker chips from an unnamed professional player, The L.A. Times reports.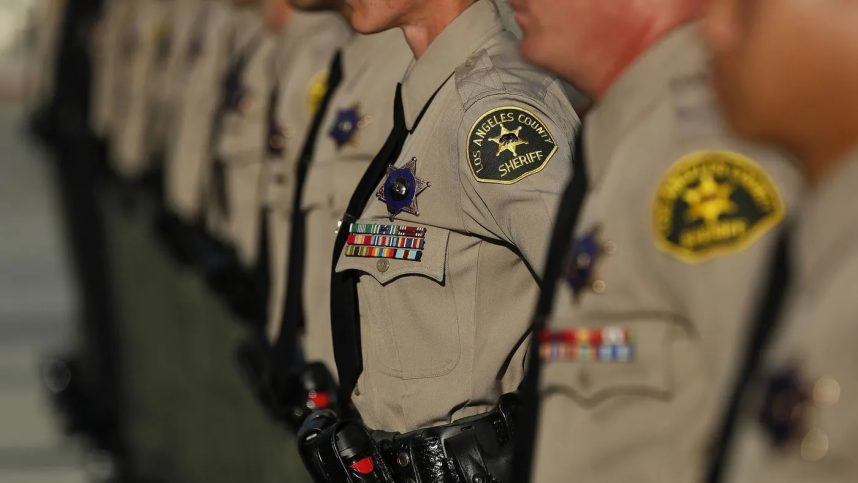 The player in question initially reported the incident, but later withdrew his cooperation. He said he "would be putting his life in danger" if he continued to assist investigators, according to a memo from the DA's Office seen by the Times.
The alleged victim claimed he feared retribution from "deputy gangs," including one he called "Los Banditos."
The L.A. County Sheriff's Department (LASD) has had a well-documented problem with gangs since the 1970s. Today, it's believed the department has at least 18 deputy gangs who deal in corruption and violence, according to a 2021 Loyola Law School report.
The Banditos
The deputy investigated over the alleged poker chip theft, Braulio Robledo, has previously been described in two lawsuits as a member of the Banditos, per the Times.
The alleged victim left the Commerce Casino at around 3 a.m. on January 2, 2020, according to the DA's Office memo. On his way home, he was pulled over by a deputy for an expired registration.
The deputy searched the gambler for weapons, then put him in the back of his patrol SUV while he conducted a search of his vehicle. The deputy then let the gambler go with a warning.
It was only later the gambler realized that $500 in poker chips was missing from his bag. He called East L.A. sheriff's station to report the incident.
The three deputies patrolling the area that night all denied making the stop. But security video cameras close to the incident picked up the SUV. Robledo was the only deputy in the area driving an SUV, according to the memo.
No Witness
An LASD spokesperson told the Times Friday that Robledo had been placed on administrative leave. He  is still the subject of an internal investigation, but they could not say whether he was still receiving pay.
"The Sheriff's Department holds each of its members to the highest standards and expects them to act with integrity and professionalism," the department said. "Any employee that violates the public's trust and engages in misconduct will be investigated and held accountable."
The DA's office said in its memo that without a cooperating witness, it could not prove "beyond a reasonable doubt" that the deputy had stolen the poker chips.
In 2018, alleged members of the Banditos were accused of beating several younger deputies at an after-station party, knocking two unconscious. In subsequent civil suits, Robledo was accused of helping to instigate the violence, while not taking part in it.