Canada Quarantine Requirement Ending August 9 for Fully Vaccinated US Citizens
Posted on: July 20, 2021, 08:40h.
Last updated on: July 20, 2021, 02:21h.
Canada will end its 14-day quarantine requirement for US citizens who are fully vaccinated beginning Monday, Aug. 9. The COVID-19 relaxation of entry restrictions comes less than three weeks after Ontario casinos in Niagara Falls were permitted to reopen.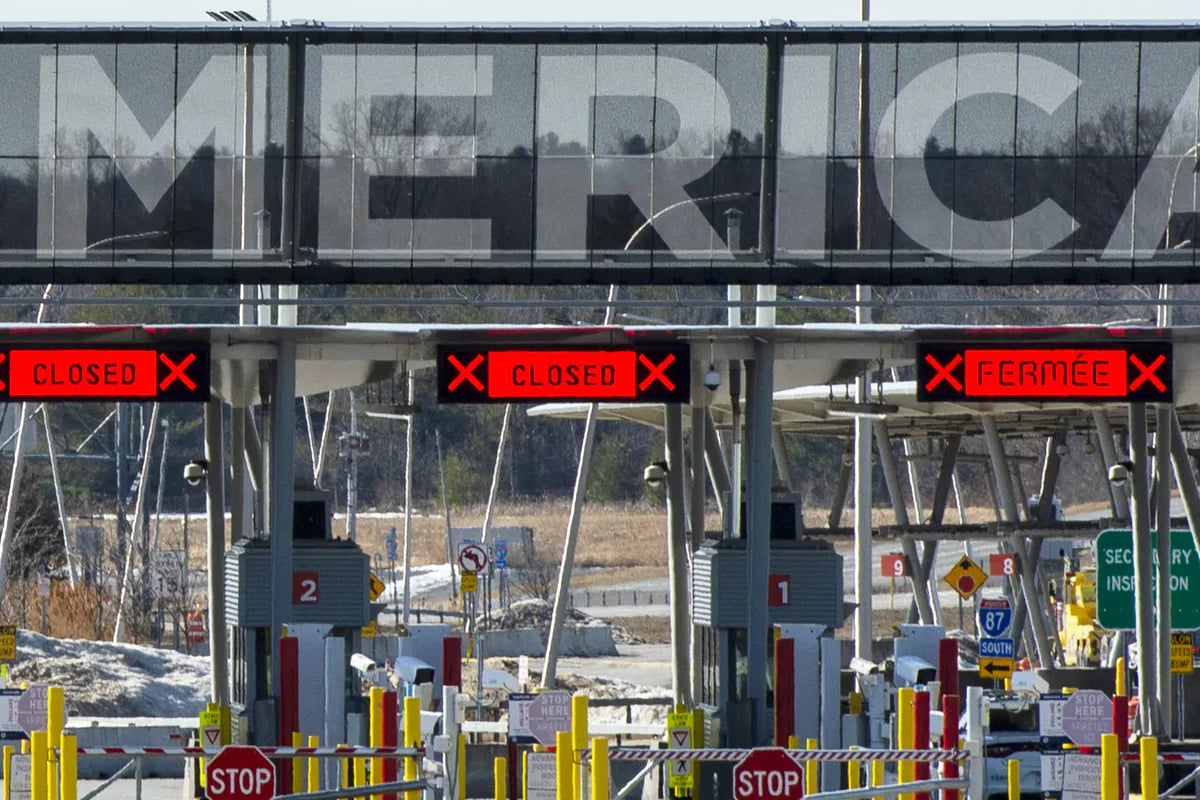 On August 9, US citizens fully vaccinated can enter Canada without being required to undergo medical supervision. Children who are not vaccinated but traveling with parents who are vaccinated can also enter without quarantine.
The rule will be extended to visitors fully vaccinated arriving from the rest of the world on Sept. 7, assuming no setbacks in combating the latest surge in COVID-19 is experienced in the Great White North.
Approximately 80 percent of eligible Canadians are at least partially vaccinated, and more than 50 percent are fully inoculated.
Tourism Rebound
The US is experiencing robust leisure travel in the nation's early emergence from the darkest periods of the pandemic. And casinos are benefiting.
Pent-up demand is thought to be driving many Americans to get out and seek entertainment. Record gaming is being experienced in numerous states, including in Pennsylvania, New Jersey, and Maryland. Las Vegas is reporting a strong return of visitors. 
Ontario is home to Canada's four resort-style commercial casinos. After being closed on government orders for over 16 months, casinos were permitted to welcome back guests on Friday, July 16. 
Caesars Windsor, the largest casino resort in all of Canada, plans to reopen this Friday, July 23. In Niagara Falls, both Fallsview Casino Resort and Casino Niagara are also reopening on Friday. Casino Rama plans to reopen on July 29.
The three casinos on the Canadian side of Niagara Falls rely heavily on tourism to the waterfall attraction. While the Seneca Nation keeps many Americans on the US side of the falls with its Seneca Niagara Resort & Casino, some visitors venture into Canada for a variety of reasons.
Seeing Horseshoe Falls from the northern side, and the minimum drinking and gambling age being 19 in Ontario, compared with 21 in the US, are two of the more popular reasons for entering Canada. 
Prior to the pandemic, Canada welcomed 22 million foreign visitors. The vast majority — 15 million — came from the United States. 
US Retains Quarantine
Though Canada plans to end its quarantine requirement on fully vaccinated US citizens, the condition is not being reciprocated. White House press secretary Jen Psaki said no decision has been made on lifting the current quarantine requirement on visitors coming into the country from Canada.
"We are continuing to review our travel restrictions. Any decisions about resuming travel will be guided by our public health and medical experts," Psaki explained. "I wouldn't look at it through a reciprocal intention."