Cambodia Spurred by US State Dept. Rebuff to Overhaul Casino Regulations
Posted on: September 12, 2017, 06:06h.
Last updated on: September 12, 2017, 06:09h.
Cambodia is the latest nation to introduce tighter regulations for its casino industry, in part to attract new investment from international operators. The move follows a US State Department report that described the country's casino sector as "unregulated or under-regulated," a designation that would likely keep away American casino interests.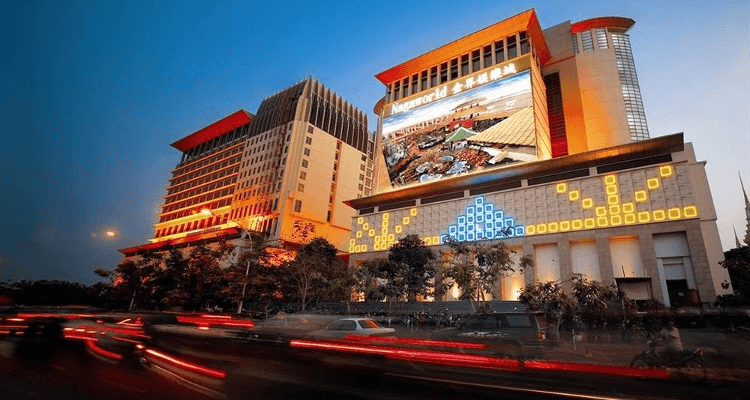 While there has been talk of overhauling regulations for years, the damning report seems to have spurred the country's lawmakers into action.
The Khmer Times reports that a bill is in the works that would create an oversight body to monitor casinos' financial operations and clamp down on money laundering. A draft is expected to be presented to parliament by the end of September.
Swift Passage
The Cambodian government collected $48 million in taxes from casinos in 2016, a year-on-year increase of 40 percent, and is eager to grow those numbers. Ros Phearun, a senior official at the Ministry of Economy and Finance, told the Times that the bill's passage will be swift.
"We really need to get this law off the ground fast because it will help us manage the industry better and also collect taxes," he said. "It will also attract more big investors into the industry and bring in tourists. There should not be delays at the cabinet-level for the approval of the draft law."
Cambodian citizens are barred from gambling in their own country's casinos. Most of the clientele Cambodia attracts consist of about 900,000 Chinese tourists, annually, and residents of neighboring Thailand and Vietnam.
Most of Cambodia's casinos exist along the country's borders with those two countries. Thailand, like Cambodia, bans its own citizens from gambling at home, and Vietnam only recently got rid of a similar law.
Daily coaches provided by the casinos shuttle people across the border into Cambodia.
Borderline Disorder
Thailand's experienced a military coup in 2014, and the government overthrow proved to be a boon to Cambodia's border casino towns such as Poipet and Bavet. The authoritarian Thai military junta smashed illegal gambling dens that had become ubiquitous in the country, forcing citizens to head elsewhere for their gambling kicks.
In April, the Saitaku Resort and Casino opened at the Chong Sai Taku temporary border crossing with Thailand, and it provoked a bizarre political standoff between the two countries.
Thai authorities banned citizens from crossing the checkpoint on the night of the casino's soft opening, leaving it without a single customer. In retaliation, Cambodian officials banned its own citizens from visiting Thailand, creating a stalemate that caused cross-border trade to plunge, and threatened local livelihoods.