Caesars Preps for Possible Revel-ation in Atlantic City
Posted on: February 1, 2014, 05:30h.
Last updated on: January 29, 2014, 09:08h.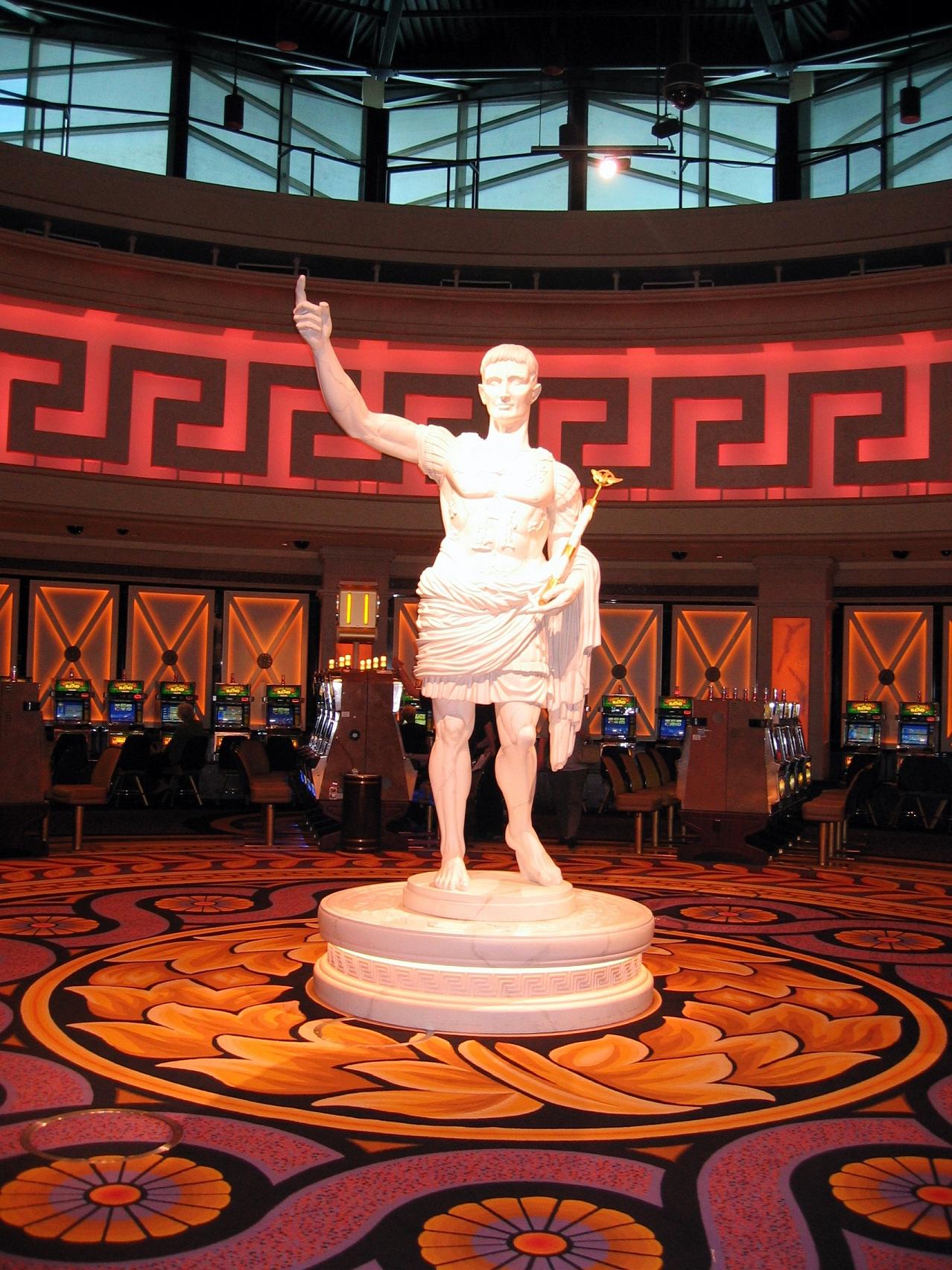 We doubt that the Roman emperor himself kept his name front and center as well as Caesars Entertainment Corporation does these days. And despite continuing to carry the gaming industry's heaviest debt load hovering at the $24 billion mark, buying and building new properties doesn't seem to be a problem for this casino conglomerate.
Lately, they've been in talks with Japanese leaders to build a possible new casino in Osaka as soon as gaming is legalized in Japan, and now the latest news, according to some insider reports, is that they have their eye on Atlantic City's problem child casino, Revel.
Could Revel Be Next on Their List?
Revel officially went into bankruptcy back in March 2013; not even 12 months into its once-gloriously touted entrance onto the beleaguered Atlantic City land gaming scene. Now anyone interested in snatching the casino up will have under two weeks to submit a bid, and according to Bloomberg, Caesars is not a slam dunk for this acquisition;  nor is it even 100 percent certain they will even make a move to do so.
Other contenders are definitely in the mix; those include Orlando-based Hard Rock International, who the New York Post last month reported as being in "advanced negotiations" for the purchase. That was following a decision by Hard Rock to scrap plans to build their own casino in the New Jersey gambling mecca back in 2012; reportedly because – in a nutshell – the casino business is pretty much down for the count in that town. With revenues dipped to a three-decade low in 2013 – largely due to massive competition from surrounding states – building something new sort of lost its appeal, apparently.
Who knows who to believe here, but if the inside scoop at Bloomberg proves correct, Caesars would end up holding five Atlantic City casinos, which is almost half of the city's remaining 11 currently in operation. And that's not even taking into account the now-closed Atlantic Club that Caesars purchased at a fire sale auction for practically nothing at the end of 2013.
NJDGE May Force a Sale
All this local acquisition and presence may not sit well, however, with New Jersey's Division of Gaming Enforcement (DGE), which does not take fondly to what would basically amount to some antitrust issues by holding what the DGE refers to as "undue economic concentration" in the city.
Should the Revel purchase become reality, it would push Caesars presence in Atlantic City's casinos up to 47.2 percent in terms of revenue shares.
What it all adds up to in this still very hypothetical situation is that the DGE could actually force Caesars to either sell off or shut down one of its other four extant casinos should they add Revel into their fold. Most obvious for that scenario would be either Bally's or the Showboat, as their moneymakers don't shake as well as Caesars AC or Harrah's AC; the latter two have been trailing  just down from competitors Borgata (owned by MGM Resorts International and Boyd Gaming) on a monthly basis.
As for Revel, the casino has nowhere to go but up. Even pre-opening, investor Morgan Stanley had already chosen to write off close to one billion bucks in debt so they wouldn't have to sink anymore into the property's money-pit construction funding. By the time Revel opened its doors in 2012 – with a much-touted "no smoking anywhere in  the casino" policy – all it mostly heard at the slot machines and tables was the sound of silence. Despite spending $2.4 billion on the casino, patrons in the somewhat more blue-collar Atlantic City demographic apparently didn't feel at home there. And despite later reversing the no smoking dictum and marketing what some later called deceptive "free money for play" to gamblers, the numbers just never really picked up; for 2013, the casino came in eighth out of (then) 12 for Atlantic City's overall gaming revenue ladder.
How much might Caesars – or any bidder, for that matter – ante up for Revel if they in fact buy it? No one knows yet. But for both Caesars and Atlantic City, making more money than they spend might be a good goal for 2014.