Caesars Breaks Off with Gansevoort Over Alleged Russian Mob Ties
Posted on: October 21, 2013, 05:30h.
Last updated on: November 30, 2021, 10:35h.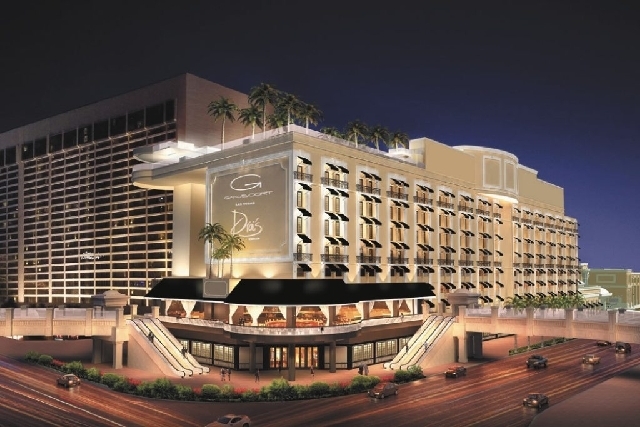 Nothing breaks off engagements faster these days in the gambling universe than even the hint of a whisper of some wrongdoing in one of the party's dossiers; reason being, in the new strict and pure regulated environment of gambling, including land casinos that have interactive licenses to operate online, nobody wants any dirt on their hands, or their betrothed's hands either.
Breaking Ties with Gansevoort
This is what has caused Caesars Entertainment Corp. to ask for the ring back from recent Las Vegas Strip partner Gansevoort Hotel Group, who was all set to have their Euro name plastered across the marquee of the Strip's newest boutique hotel come early 2014 on the site of what used to be Bill's Gamblin' Hall opposite the Bellagio and Caesars Palace.
And the Strip project wasn't the only one that had Caesars saying "sayonara"; the casino conglomerate also made a speedy retreat from a $1 billion Boston casino project that they'd been in the running for with partner Suffolk Downs as well, vying against both Wynn Resorts and Connecticut's Foxwoods Casino group.
Turns out the Massachusetts Gaming Commission – who were also up Steve Wynn's assets about his dealings in Macau as they considered his potential for an Everett casino license – came upon an investor with the New York-based Gansevoort, who, though himself a German businessman, allegedly had ties to the bad boys over in Russia; you know, the ones who like to chop off ears and such if people don't pay their debts in a timely fashion.
Mass. Gaming Commission Not Making Friends
Although supposedly the connection came to light during routine background checks by the Commission, one thing all the Massachusetts casino candidates seem to have in common is a feeling that the Commission is setting nigh-to-impossibly high standards of purity for people in the business of gambling. In fact, Gansevoort wasn't even going to need Nevada operator licensing approval, because it was just a marketing/branding deal between Caesars and the hotel group, but you just can't be seen with a company that knows someone who knows someone who beat a few guys up in a back alley these days, can you?
Following on the footsteps of a rather irate Steve Wynn – who had a few choice words for the Gaming Commission this week – Caesars issued the following statement about the matter:
"We believe the Commission is attempting to set standards of suitability that are arbitrary, unreasonable and inconsistent with those that exist in every other gaming jurisdiction. Following discussions with our partners, and in light of the Commission's approach as well as our minority stake in this project, Caesars has determined it is in the best interest of the company to focus on our 54 properties around the world as well as other growth opportunities."
Nya-nya-nya-nya-nya, so there.
As for Caesars impending chi-chi property, a spokesman confirmed that the $185 million hotel casino would be getting a new name, and also that all other aspects of the new property's buildout would continue as scheduled, including the 188-room luxury hotel, high-profile eatery bearing cooking show hottie Giada De Laurentiis' name, and a nightclub on top of the hotel, including a pool area, from legendary nightclub impressario Victor Drai.
As of this posting, Gansevoort had yet to remove the Strip property rendering from their website home page, but we imagine that won't take long. No one likes to stare at an old lover, do they?