British Punter Beats 11 Million to One Odds to Win Big Payday on William Hill
Posted on: May 19, 2013, 05:30h.
Last updated on: May 16, 2013, 08:44h.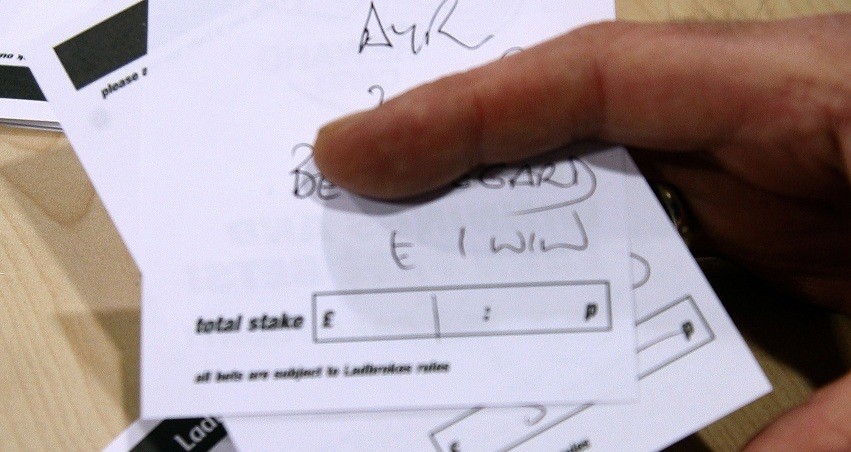 People often say that money won is sweeter than money earned. Well, one lucky punter's sweet tooth must have imploded recently as a series of accumulator bets saw him take away over £200,000 (more than $300,000) while gambling on the William Hill sportsbetting website.
Defies the Odds
An anonymous father of two, based in the English Home Counties, beat odds of 11 million to one after shelling out just £15.84 ($24.24) with the bookmaker in accumulator bets. By the end of his lucky streak, he had managed to build this pocket change into a small fortune.
One of the bets placed by the anonymous winner involved just two shiny pennies. All he had to do was choose eight horses in eight races which would finish within the top four spots. Clearly, the man has a keen eye for choosing horses, as he managed this seemingly simple, yet incredibly difficult, task and turned his two pennies into £111,294 ($170,390).
Perfect Picks
He continued to place one penny accumulator wagers on six, five and four horses winning their races, and by some freakish feat of a miracle, he  selected the winning horses in these races as well. Out of the eleven horses he placed bets on, just eight first-place finishers were enough to rake him in a sweet £209,731 ($321,068).
"I've had a couple of four-figure wins in the past," explained the winner, who has chosen to remain unidentified, "but I never expected this. I'm going to chill out over the next few days thinking about how to spend the money, but it'll go a long way in the current climate."
"This is one of the luckiest bets we've ever seen," said Kate Miller, a spokesperson for William Hill. "Accumulators are incredibly popular bets to place, and a couple of times a year we'll be hit by a large winner, but to see one with penny stakes is almost unique".
"I'll probably pay off the mortgage, and I'm a bit of a car fan, so I might see about a vintage sports car," added the winner. When you really think about it, paying off your mortgage and treating yourself to your ultimate teenage fantasy car, all at the cost of a cheap family meal, may just be the new dream.