Department of Justice Petitioned to Review 2011 Wire Act Opinion That Led to Online Gambling Legalization
Posted on: November 28, 2017, 08:20h.
Last updated on: December 8, 2017, 04:35h.
Department of Justice (DOJ) Deputy Attorney General Rod Rosenstein is in receipt of a letter from US Senators Lindsey Graham (R-South Carolina) and Dianne Feinstein (D-California) that requests a review of the agency's 2011 opinion on the Wire Act, which effectively gave states the right to decide their own online gambling laws.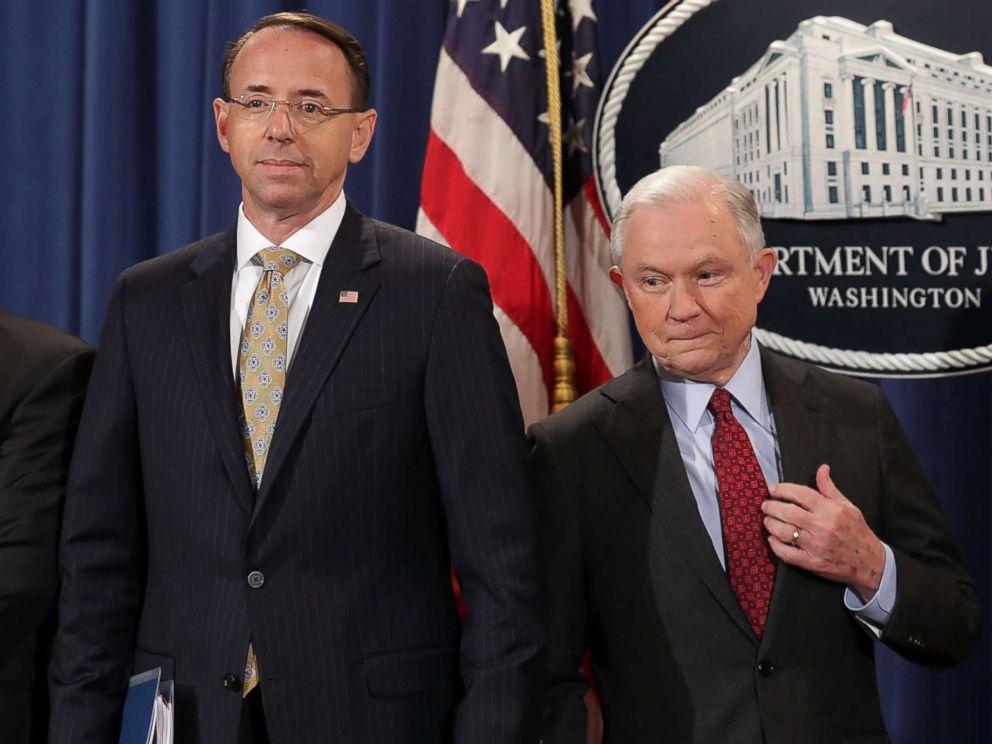 It's been six years since the DOJ's Office of Legal Counsel opined that the longstanding Wire Act bans the interstate transmissions of wire communications for sporting events and contests, but not necessarily other gaming activities. New York and Illinois had petitioned the DOJ for a review of the matter, as those two states wished to legalize online lottery games.
Graham has been the Senate's most active proponent of overturning that opinion. He's unsuccessfully introduced the Restoration of America's Wire Act (RAWA) two times (in 2015, and again in 2016), which was said to be at billionaire Las Vegas Sands founder Sheldon Adelson's request. Feinstein, in one of the most unlikely of political alliances, was a co-sponsor both times.
The bill, which was accompanied by a House version introduced by former Rep. Jason Chaffetz (R-Utah), failed to make any real progress in either chamber. Graham and Feinstein are now taking their case to the DOJ, where they hope the new leadership there will be more welcoming to a review.
"Internet gambling takes gambling too far," Graham and Feinstein wrote to Rosenstein. "It preys on children and society's most vulnerable," they added, which is pretty much the Adelson ongoing byline on the issue.
Citing the recent authorization of online gambling in Pennsylvania, the country's sixth most-populated state, the senators continued that "… concerns about the proliferation of internet gambling are bipartisan and span the political spectrum. The 2011 DOJ opinion needs to be revisited and withdrawn, with the question of whether online casinos should be permitted in the United States properly returned to Congress to determine."
Lightning Rod
The reason Senators Graham and Feinstein wrote to the Rosenstein, and not his boss Attorney General Jeff Sessions, is that the DOJ chief has recused himself from the issue.
In July, Sessions admitted a potential conflict of interest, after he hired attorney Charles Cooper to help defend his actions in relation to alleged Russian meddling during the presidential election. Cooper briefly worked for the Coalition to Stop Internet Gambling, a lobbying group largely funded by Adelson.
That was seen as a major blow to Graham and Feinstein's chances of having the DOJ reverse the 2011 opinion. During his Senate confirmation hearing, Sessions was asked by Graham about the topic, to which he responded, "I did oppose it when it happened and it seemed to me to be unusual." Sessions said he would be willing to review the matter.
Rosenstein wasn't asked about online gambling during his confirmation. However, during his time as Maryland's US attorney, he did seize numerous online web domains, reportedly linked to online gambling, shortly after 2011's Black Friday internet poker takedown.
Odds of Review
The Department of Justice has plenty on its plate, and there seems to be a growing appetite for gambling expansion in states across the US.
The 1992 federal sports betting ban, known as PASPA, will also soon be reviewed by the Supreme Court, and additional states are expected to consider online gambling measures in 2018.
Should a review, and less likely, a reversal, come, it might show just how loudly Adelson's GOP contributions talk. So far, however, his determination to spend "whatever it takes" hasn't panned out when it comes to reversing the tides of the American internet gaming wave.
Similar Guides On This Topic