Bitcoins Go Legit for Nongaming Sales in Two Las Vegas Hotels
Posted on: January 23, 2014, 05:30h.
Last updated on: January 23, 2014, 01:37h.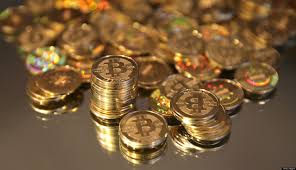 One thing you can say definitively about the cryptocurrency known as Bitcoins: they know how to stay in the news. Whether its the digital currency's fluctuating exchange rate (which has mostly been somewhere inside the $900+ mark the past month) or alleged affiliations with darknet sites like illicit-trade site Silk Road, Bitcoins are definitely front-of-mind for many people; gamblers in particular.
So perhaps it shouldn't surprise us that the currency that is often associated with illegal – and usually untraceable – activities, is now going into the legit marketplace, via acceptance for nongaming transactions at two major downtown Las Vegas hotels, beginning earlier this week.
Downtown Hotels to Accept Bitcoins
It's certainly a novel concept, but D Hotel and Casino owner and Golden Gate CEO Derek Stevens is not one to be scared of the unknown. The two hotels are now breaking ground by accepting Bitcoins in real-life nongaming scenarios. And what better way to start than with some hot dog purchases at the D's American Coney Island restaurant; apparently a few Bitcoin transactions hit for the weiners right out of the gate.
"There is a lot more excitement around the idea than I first thought," noted Stevens, adding, "I'm not really sure how this will evolve." The hotelier says he's been considering the Bitcoin option for the past year and a half before making the plunge. Apparently customers even nudged him about the possibility here and there.
Certainly, it's a groundbreaking move; the two downtown properties will be Sin City's first-ever to take Bitcoins for any kind of transactions whatsoever. Both hotel casinos will take the cryptocurrency for room charges et al at their respective front desks, and the D will also accept it at its gift shop, the aforementioned American Coney Island restaurant, and also at Joe Vicari's Andiamo Italian Steakhouse, located on the hotel casino's property.
Technology Investment
The cryptocurrency will be accepted via tablets programmed with Bitpay that will be located at various cashier outlets; users with mobile wallets can  thus easily transfer the funds as needed. Stevens says he had to make the investment into that technology in order to allow for Bitcoin processing; he decided it was worth the risk for the unique and distinguishing edge it gave him over competitors.
"We're located in the growing high-tech sector of downtown Las Vegas, and like all things downtown, we're quickly adaptive to new technology," said Stevens. "The timing is right for us to launch this initiative, and I'm happy to be able to offer this to our customers.
"I think 2014 is going to be an interesting year for Bitcoin," Stevens added. "There are a number of companies beginning to accept the currency. We do need a lot more direction from the IRS and the U.S. Treasury."
That last comment is probably a major stumbling block to Bitcoins being accepted for gaming transactions quite yet; that, and the fact that Nevada state regulators haven't sanctioned the payment method yet. And don't expect that to happen anytime soon, either; Nevada's Gaming Control Board Chairman A.G. Burnett says the subject hasn't even been broached between the commissioners and any casino proprietors.
"So far, we have not allowed it," Burnett noted.
And Stevens has no problem with that – for now.
"I think it's too early with the technology. We need a lot more information," he said.
For now, according to Stevens, his two properties will track all point-of-purchase sales made with Bitcoins; as with a foreign currency, those transactions will need to be converted to American dollars, and Nevada's state coffers will get their normal cut as well via sales and room taxes. That information will then be passed on to the state's regulators for review and consideration.