Betting on High School Sports? Pennsylvania Scholastic Association Seeks Ban
Posted on: June 19, 2018, 04:30h.
Last updated on: June 19, 2018, 02:57h.
High school sports are a cherished part of American adolescent life, but the games could soon become subjected to gambling should Pennsylvania lawmakers not amend their current sports wagering regulations.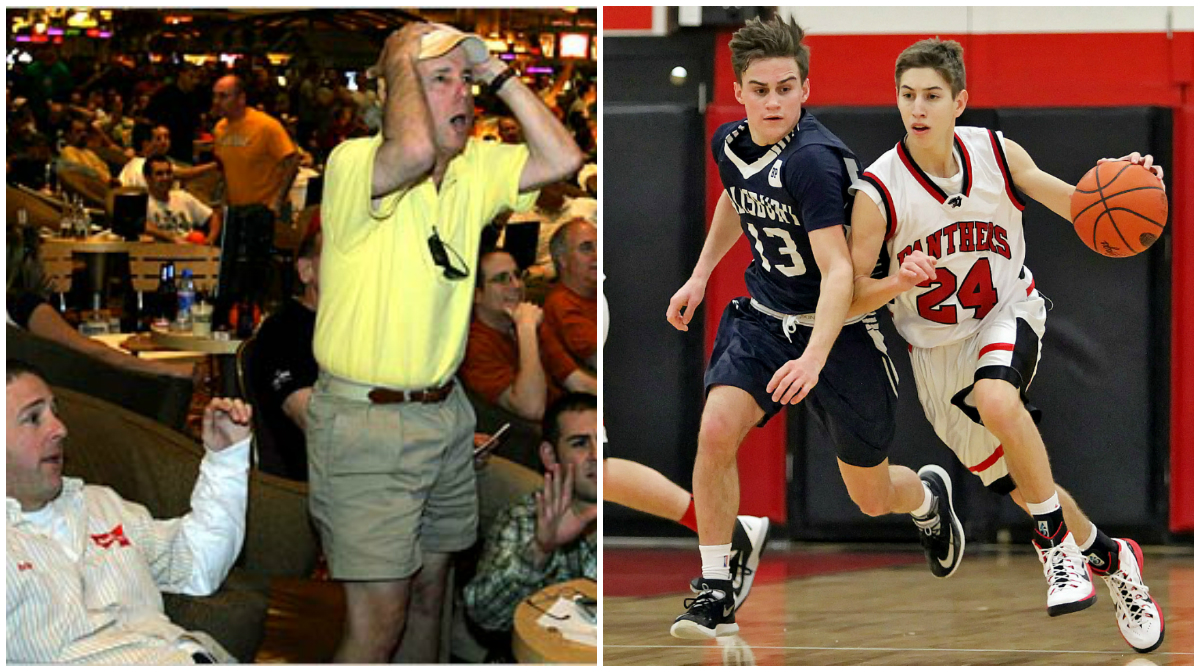 Appearing in Harrisburg before the General Assembly's Athletic Oversight Committee on Monday, Pennsylvania Interscholastic Athletic Association (PIAA) Executive Director Bob Lombardi voiced concerns that high school sports could be listed on sportsbooks.
Last fall, Governor Tom Wolf (D) signed a gambling expansion package that included setting regulations to authorize sports betting within the state should a change come to the longstanding federal ban. That change came last month by way of the Supreme Court of the United States, which decided in a 6-3 opinion that the Professional and Amateur Sports Protection Act of 1992 (PASPA) violated the Constitution.
Pennsylvania's sports wagering law sets the framework for such operations, but fails to address prohibiting betting on high school sports. Lombardi asked the Athletic Oversight Committee to "support our attempt to petition the Pennsylvania Gaming Control Board to exclude interscholastic activities."
"As the author of the original sports betting legislation, I'll tell you that was not our intent to have interscholastic athletics," state Rep. Robert Matzie (D-Ambridge) explained. Matzie sits on the Athletic Oversight Committee.
"If there's something we need to do legislatively, or if it's as simple as making our thoughts known to the Gaming Control Board, I'd be happy to do that," Matzie concluded.
The National Federation of High School Associations has called on all states considering sports betting regulations to specifically exclude high school events.
Assessing Risk
The PGCB began accepting sports betting applications from the state's 12 land-based casinos at a one-time cost of $10 million on May 31. But with revenues to be taxed at 34 percent, far higher than the 6.75 percent rate in Nevada and 8.5 percent in New Jersey, casino operators haven't been inclined to bet on the expanded gambling.
Even if Pennsylvania casinos were jumping at the bit to open sportsbooks, they might not be inclined to offer odds on high school sports due to presumed little interest. However, former US Senator Bill Bradley (D-New Jersey), one of the original authors of PASPA, feels the Supreme Court ruling makes every high school athlete "into a roulette chip."
"You could even bet on AAU, 14-year-olds," Bradley said after the SCOTUS decision. "Do you really want to go to your son's high school basketball or football game and see people in the crowd who are betting, who are not rooting for your child to win or lose, but are betting on a spread?"
There's little evidence to support Bradley's claims. Though offshore casinos and underground bookies have been known to take wagers on state championships and certain high school football games, the odds seem long that sports bettors will be hogging bleachers anytime soon.
Westgate SuperBook oddsmaker Jay Kornegay said even if Nevada permitted betting on high school sports, the casino wouldn't partake because interest would be too low. 
Nevada, New Jersey Bans
Like Nevada, high school sports betting in New Jersey is specifically outlawed.
The Garden State additionally prohibits betting on college sports involving state universities, regardless of whether they're playing at home or away in another jurisdiction. College betting on any game held within the state's borders is also banned, regardless of whether it's between two out-of-state universities.
Delaware has authorized betting on professional sports only at its three racetrack casinos, which are all operated by bookmaker William Hill.