Big Bets on Conor McGregor Tighten Odds Against Floyd Mayweather, Fight Coming to Theater Near You
Posted on: July 26, 2017, 12:00h.
Last updated on: July 26, 2017, 11:24h.
UFC star Conor McGregor is being given little to no chance of winning his much-hyped boxing match against Floyd Mayweather next month by the sport's analysts, but bettors in Las Vegas have faith that the mixed martial arts champ can pull off the upset.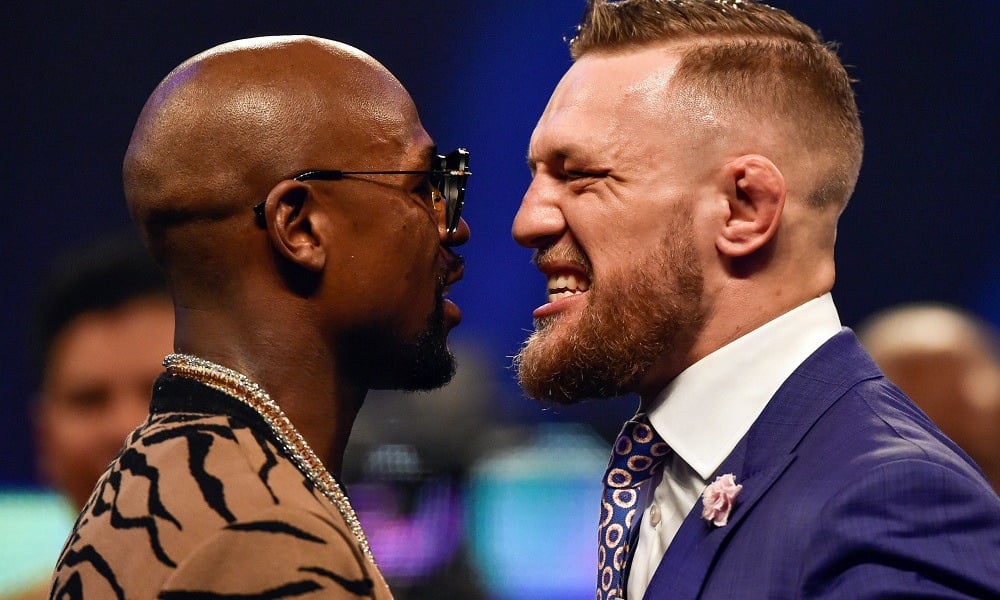 Lines on the August 26 clash at Las Vegas' T-Mobile Arena opened with McGregor a severe underdog. Books had him as long as +1100 against Floyd, but today those odds have shortened drastically.
That's because money isn't going on Money Mayweather, but the MMA fighter who's never competed in a professionally sanctioned boxing match.
According to ESPN's David Purdum, who covers gambling for the sports network, for every one Mayweather bet, there's 19 on McGregor. William Hill also reports that it recently took three separate $50,000 wagers from the same person on McGregor winning. That would net the gambler $662,500 should the slips be victorious.
Despite the action, Mayweather remains the favorite. The Westgate SuperBook has him at -600 to win the fight, with McGregor at +400. A $100 bet on Mayweather returns just $16.67, while the same bet on Conor nets $400.
The best McGregor odds are currently at BetOnline (+550). Mayweather backers will find their leading line at Bovada (-550).
Exciting Theater
Some boxing analysts have denounced the Mayweather vs. McGregor clash and scolded Floyd for fighting a man who's never boxed professionally. Many believe the bout will fail to come anywhere close to the build-up hype, and assume Mayweather will win easily to complete his perfect career record of 50-0.
Pundits have advised fans that the spectacle might not be worth the $99.95 pay-per-view Showtime cost. This week, the public learned there's a cheaper alternative for those who don't have a group to split the PPV fee.
Mayweather Promotions, McGregor Sports & Entertainment, and Fathom Events announced the fight will be shown live in movie theaters around the country, with tickets costing $40 each. Add in some popcorn and a drink, and you're still saving some money, unless of course you're covering for a few friends, too.
Media Circus Pays
McGregor and Mayweather have been on a tour to build up excitement. And Conor's brash and confident persona at the events has convinced many that he's capable of taking down the boxing GOAT.
The Irish fighter, who goes by "The Notorious," certainly isn't showing any signs of intimidation. He's mocked Mayweather's age, his height (even though he's only an inch taller), his clothes, and even his financial status after reports surfaced that Money owes the IRS millions of dollars in back taxes stemming from 2015.
The federal revenue agency says it's short $29 million. Mayweather responded recently with a Facebook post showing he paid the government $26 million during the year in question.
"What else could they possible want? Bottom line, everybody just wants to be a part of the 'Money May' show, including the IRS!" Mayweather opined.
Mayweather's tax situation is just another component of the media hype leading up to next month's fight, a spectacle that is expected to pay him somewhere between $100 million and $200 million.