Betfair Tries Snapchat to Send Exclusive Odds to Bettors
Posted on: February 24, 2014, 05:30h.
Last updated on: February 23, 2014, 04:44h.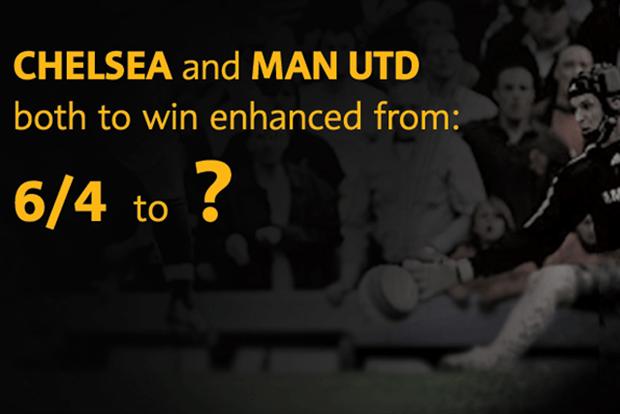 If you're familiar with Snapchat, you probably know it best as the service people use to send rapidly self-deleting photos to others. For many, that's an incentive to loosen their inhibitions: after all, if that embarrassing photo of yourself will only be seen by one person for five seconds or so, what's the harm? Last weekend, one major betting firm might have sent you a shot of their hot, sexy odds – but you only got a quick look, and only if you were in a select group.
Betfair Odds on Two UK Matches
Betfair – the world's largest betting exchange – became the first online betting company to use Snapchat to alert gamblers to special, exclusive odds when it used the service to push a parlay on two weekend soccer matches. The two games in question were Chelsea vs. Everton and Crystal Palace vs. Manchester United matches in the Barclays Premier League this past weekend.
Betting on favorites Chelsea and Manchester United both to win would have earned bettors 6/4 odds if both teams came out on top. However, followers of the "Betfairofficial" Snapchat profile got the chance to place up to £10 ($16.67) on special enhanced odds – giving users just a few seconds to see how to get the special promotional offer.
For Betfair, it's a way to promote their Snapchat account while using a promotional method that proved popular when they began offering exclusive odds through their Twitter profile. While the immediate plan was to only use Snapchat for this one promotion, it could be repeated if it proves successful and popular.
"Snapchat is a relatively new, yet rapidly growing social media platform, which I'm certain will play a huge role in the marketing mix of companies going forward," said Mark Ody, brand director at Betfair. "To be one of the first brands, and the first betting company, to make use of the platform is very exciting. It has huge potential for us as a business."
Social Media Interplay
Betfair has been trying to utilize as many social media channels as possible, including emerging platforms that may not be widely utilized by other companies quite yet. For instance, they have been experimenting with channels like Vine, the short video networking service that has become quite popular in recent months.
The first promotion was a limited offering, with only the first 500 customers to place bets using the URL from the Snapchat being able to receive the "enhanced" odds. And only followers of the Betfair account were able to receive the snap.
Snapchat, launched in September 2011, was the brainchild of Evan Spiegel and Robert Murphy, both of whom were Stanford University students at the time. The app – available for both iOS and Android devices – allows users to take photos and videos as well as add text or drawings to them. They can then be sent to individuals or groups, but can only be viewed for one to ten seconds (with the length of time determined by the sender). Once the "snaps" have reached their time limit, they are deleted from the Snapchat servers and cannot be accessed on the devices of recipients.
The app has not been without its share of controversy, however. With some technical knowledge, Snapchat photos can be recovered after they expire, which has led some to accuse Snapchat of misleading its users into thinking that the photos were "destroyed" after being viewed.
Just another reminder that – unlike the claims of the Las Vegas promotional campaign – what happens on social media almost never stays on social media.