Betfair to Stay in New Jersey Online Market with Caesars
Posted on: October 7, 2014, 07:00h.
Last updated on: October 6, 2014, 06:07h.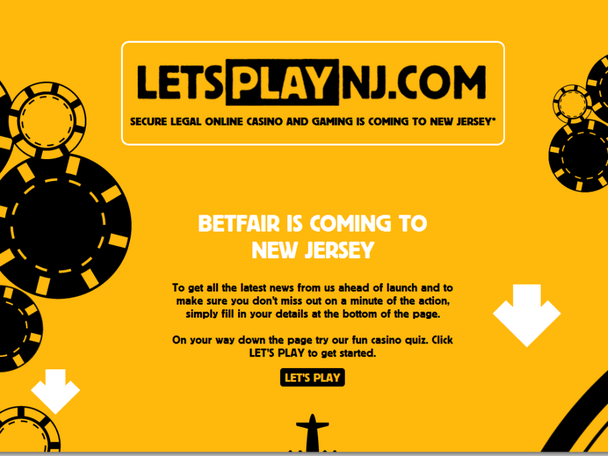 Betfair and Caesars Entertainment have reached a deal that was approved by the New Jersey Department of Gaming Enforcement (DGE) that will keep the online gambling software company active in the state for at least another six months. The deal, originally reached by the two companies on September 22, came just days after Betfair's original brick-and-mortar partner closed its doors.
That first partner, the Trump Plaza, closed on September 16. Initially, it was believed that Betfair might simply migrate to the Trump Taj Mahal, as both Trump-branded casinos were owned by Trump Entertainment Resorts and Betfair already had servers located in the Taj Mahal.
But that plan was quickly scuttled after Trump Entertainment Resorts filed for bankruptcy later in the month. During those proceedings, it became clear that the Taj Mahal was also likely to be shut down in November unless costs could be drastically cut at the casino.
Partnership Secures Betfair's Position in NJ
That left Betfair without a partner in the New Jersey market. This presented a problem, as licensed software providers are required to work with one of Atlantic City's casinos to legally operate in the state. The DGE authorized Betfair to temporarily keep its Internet gambling sites open without a partner, but that agreement was likely to be a short-term one that would run out when Betfair's current license expired.
At least for the short term, the partnership with Caesars will ensure that Betfair's sites can continue to offer real money play in New Jersey. The DGE approved a transactional waiver that will allow Betfair to host its servers at Bally's Atlantic City, a casino operated by Caesars Entertainment. That agreement is good for the next six months.
Struggling to Compete
Betfair, a firm based out of the United Kingdom, has struggled to find much of a footing in the New Jersey market. The company's online casino ranked just barely ahead of the now-defunct Ultimate Gaming site, and its poker site has failed to generate any significant traffic, lagging far behind its competitors. BetfairCasino.com brought in about $709,000 in revenue in August, or a little less than seven percent of the total from the state's online gambling market.
But that may not be entirely Betfair's fault. When Ultimate Gaming withdrew from New Jersey, it was noted that the company had received very little promotional support from its brick-and-mortar partner, the Trump Taj Mahal. Betfair may have found itself in a similar situation with Trump Entertainment Resorts, and could potentially see its situation improve if Caesars decides to push the brand to consumers.
That said, it's unclear exactly how the Betfair properties will be used by Caesars. Betfair's online poker site uses Ongame software, while Caesars currently operates WSOP.com using 888 as its software provider. It's unlikely that Caesars would want to run two dueling poker networks, particularly since there is little (if any) traffic currently on the Betfair site. This is less of a problem on the casino side, where Betfair has been more successful so far in New Jersey.
The Trump Entertainment Resorts bankruptcy is still ongoing. The name "Trump" was in the process of being removed from Trump Plaza on Monday, with Donald and Ivanka Trump also suing to have their last name removed from the Trump Taj Mahal and the parent company that owns both casinos. The Donald had hinted at one point last month that he might buy back his ailing Atlantic City casinos, but clearly that has not come to pass.