Bellagio Croupiers Indicted in $1 Million Craps Cheating Scandal
Posted on: October 4, 2015, 12:05h.
Last updated on: October 3, 2015, 07:11h.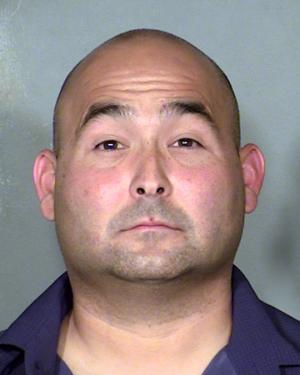 Two former Bellagio croupiers were indicted this week on charges of swindling their ex-employer for more than $1 million in a rigged craps game.
James Russell Cooper Jr. and Mark William Branco will stand trial along with their pals Jeffrey D. Martin and Anthony Grant Granito on a 60-count indictment that includes cheating at gambling and theft.
Cooper and Branco were fired by the Bellagio after it emerged that they were allegedly allowing Martin and Granito to place bogus bets at the craps tables at times when there were few gamblers around and the games were under a lower level of scrutiny.
Inside Job
The group's MO was that the two inside men would accept late or unclear bets when colleagues' backs were turned, according to prosecutor Jay P. Ramen.
Martin and Granito would usually place a few real bets and occasionally mutter something incomprehensibly as the dice were thrown, which the croupiers would then pay out "as if they had bet on it," Ramen said.    
This continued for around two years, according to prosecutors, during which time Granito was able to amass $700,000 from phony bets, while Martin collected over $800,000.
The conspiracy was uncovered in the summer of 2014 when another croupier became suspicious and the four men were arrested.
Cooper cooperated with law enforcement and testified against his accomplices before a grand jury, providing authorities with details of the scheme.
Meanwhile, Martin is due to plead not guilty and is looking forward to his day in court, according to his lawyer, James Oronoz.
Joint Investigation
Nevada State Gaming Control Board deputy chief James Taylor said it's uncommon for a scam such as this to have gone on undetected for so long.
"Cheating is common," he told The Associated Press. "We arrest 350 to 500 people a year for cheating or theft from a casino. But to have it go this long and for this much money is unusual. Fortunately, someone noticed and came forward."
"Because the craps table is often crowded with base dealers, a boxman, a stickman, a floor person and other players, there had to be a very select set of circumstances that had to line up for them to pull off," Raman said.
Agents from the Gaming Control Board and MGM's fraud team spent hours trawling through security video, interviewing the defendants' former colleagues and looking into the financial records of the four men.
Prosecutors said they have "mathematical, statistical analysis of the improbability of them being able to achieve the results they did."
If found guilty the defendants could potentially face decades in prison.