Battle Between Wynn Everett and Boston Continues to Escalate 
Posted on: August 3, 2015, 12:54h.
Last updated on: August 3, 2015, 01:06h.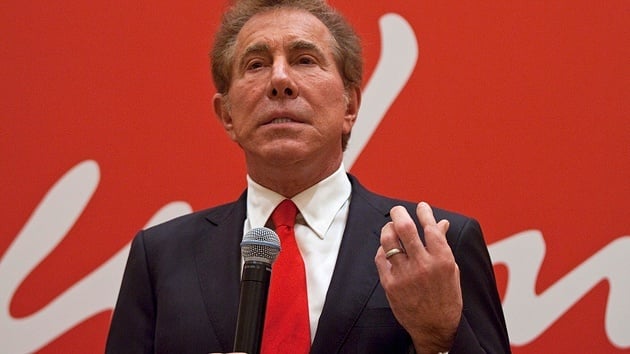 Casino tycoon Steve Wynn and Boston Mayor Martin Walsh aren't exactly on the best of terms.
And somehow, a recent conversation between the two that was meant to move the two closer to common ground only seems to have made matters worse.
The two men have offered very different versions of a conversation that took place between them last week, fueling even more animosity between the city of Boston and Wynn Resorts.
The disagreement is over a very short telephone conversation that took place on Wednesday, in which Wynn may or may not have made an offer to settle the legal dispute between the two sides.
Walsh Says Wynn Made Offer, Wynn Disputes Story
According to Mayor Walsh, Wynn offered a "nine-figure" settlement in order to resolve the dispute. Walsh made that information public during an interview on WGBH radio last Friday.
If Wynn were to offer Boston hundreds of millions of dollars in order to make sure his casino would be built, that would certainly be major news. Unfortunately, the casino executive says that no such figure was ever discussed.
"Mr. Wynn made no offer to Mayor Walsh and a 'nine-figure' number was never mentioned except in the context of Mr. Wynn telling Mayor Walsh that he had already spent $300 million in Massachusetts pursuing a gaming license and planning a casino," said Wynn spokesperson Michael Weaver in a statement. 
Wynn ultimately called Walsh again to tell him that he was mistaken if he believed such an offer had been made. But a spokesperson for Mayor Walsh later said that the mayor was standing by his comments about the prior conversation, and continued to talk about a potential settlement with media outlets.
"Putting numbers out there is one step," Walsh told the Boston Globe, saying that there were no specifics beyond the amount in Wynn's alleged offer. "The second step is how and where and when the numbers come from. That is important."
Wynn Offers to Improve MBTA Line
While that offer may never have existed at all, depending on who you choose to believe, there's no doubt about another offer made by Wynn recently.
Wynn Resorts has offered to pay the Massachusetts Bay Transit Authority (MBTA) more than $7 million over the course of 15 years in order to make improvements to the Orange Line, the subway line that would pass near the Wynn Everett.
The money, which would begin with a payment of over $410,000 in 2018 and would increase every year after that, would be used not only to benefit stations near the casino, but also areas in Boston, Somerville and Medford.
"The more trains we add, the more people will use public transportation for work and play, all while lowering the number of cars on the street," said Wynn Everett President Robert DeSalvio.
Mayor Walsh and the city of Boston have filed a lawsuit seeking to overturn the decision by the Massachusetts Gaming Commission to award a casino license to the Wynn Everett.
The lawsuit alleges that the gaming commission broke many of its own rules when awarding the license, and also that the Charlestown neighborhood should have had a vote on whether to allow the casino, essentially making it a host community for the resort.
In addition, the Wynn Everett is also waiting on an environmental permit from the state in order to start building the casino, with Massachusetts officials expected to make a decision on the permit later this month.