Bring Back RAWA, 10 State AGs Direct Trump Administration via Letter
Posted on: December 5, 2016, 01:55h.
Last updated on: December 5, 2016, 02:00h.
Just when you thought RAWA, the Restoration of America's Wire Act, was on its last breath, 10 US state attorneys general are resuscitating the measure that would bring the 1961 Wire Act back to its original interpretation.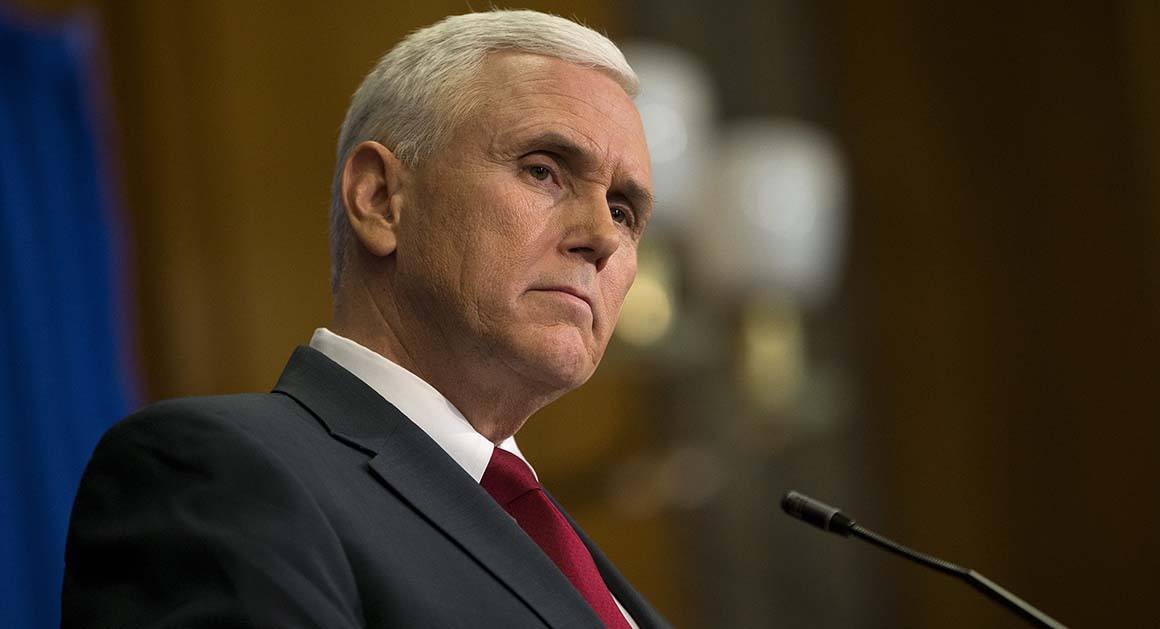 Donald Trump's stance on online gambling may not yet be completely clear, but these state AGs are putting it to the test.
The latest incarnation of the Sheldon Adelson's political push to ban online gambling at a federal level comes served in the form of a petition, delivered to the impending Trump administration this week and signed by said AGs.
The letter, addressed to the Honorable Vice-President-Elect Pence and the Trump transition team, makes the same demands as the Restoration of America's Wire Act before it.
Vital Protections
"In the dark of night on Christmas 2011, the Obama administration overruled 50 years of practice and precedent when a Department of Justice (DOJ) Office of Legal Counsel opinion claimed the Wire Act only applied to sports betting," the letter begins.
"By returning to the Wire Act's original interpretation, the Trump administration will seize an opportunity to restore the rule of law and reinstate vital protections for our communities."
The DOJ's decision was actually determined in September of 2011, but wasn't made public until a few days before Christmas.
The policy change opened the door for state-by-state internet gambling legalization, simply by ruling that the original Wire Act did not explicitly say that all forms of internet gambling were illegal. Of course, it couldn't have, since online gambling was still 36 years away from its incipience at the time the law was first written.
Does Adelson Hold Weight with Trump?
Despite having at one time been a player in the casino industry, we know very little about Trump's personal position on online gambling, but Pence, a staunch Christian conservative, who once claimed never to have bought a lottery ticket, is politically opposed.
Adelson backed Trump in the presidential election, but appeared to keep a certain distance, actually donating just $10 million of an initial $100 million pledge to super PACs supporting the Trump presidential campaign.
Whether the Republican super-donor has coughed up enough dough to buy any serious political capital from the President-elect remains to be seen.
One election Adelson did put his financial weight behind was that of Nevada AG Adam Laxalt, who has once again risked the ire of his own state's governor, Brian Sandoval, by attempting to undermine Nevada's three-and-a-half year old online gambling industry.
Sandoval, himself a former state AG, has expressed his ire at how someone purporting to represent the state's legal interests would "speak out against current state law in our leading industry."
Attorneys general from Louisiana, Michigan, Nebraska, North Dakota, Oklahoma, South Carolina, South Dakota, Texas, and Utah also added their names to the petition. But with the economy, terrorism, racial issues, and a country waiting with bated breath to see how a complete non-politician will run things, it's doubtful that Trump's first 100 days will even see this on the agenda.