Bally's Evicts Tribune Printing Plant from Future Chicago Casino Site
Posted on: February 13, 2023, 04:13h.
Last updated on: February 14, 2023, 02:49h.
It was no surprise, just an expected spot of bad news for Tribune Publishing workers, when Bally's issued an official notice of relocation to the printing plant several weeks ago.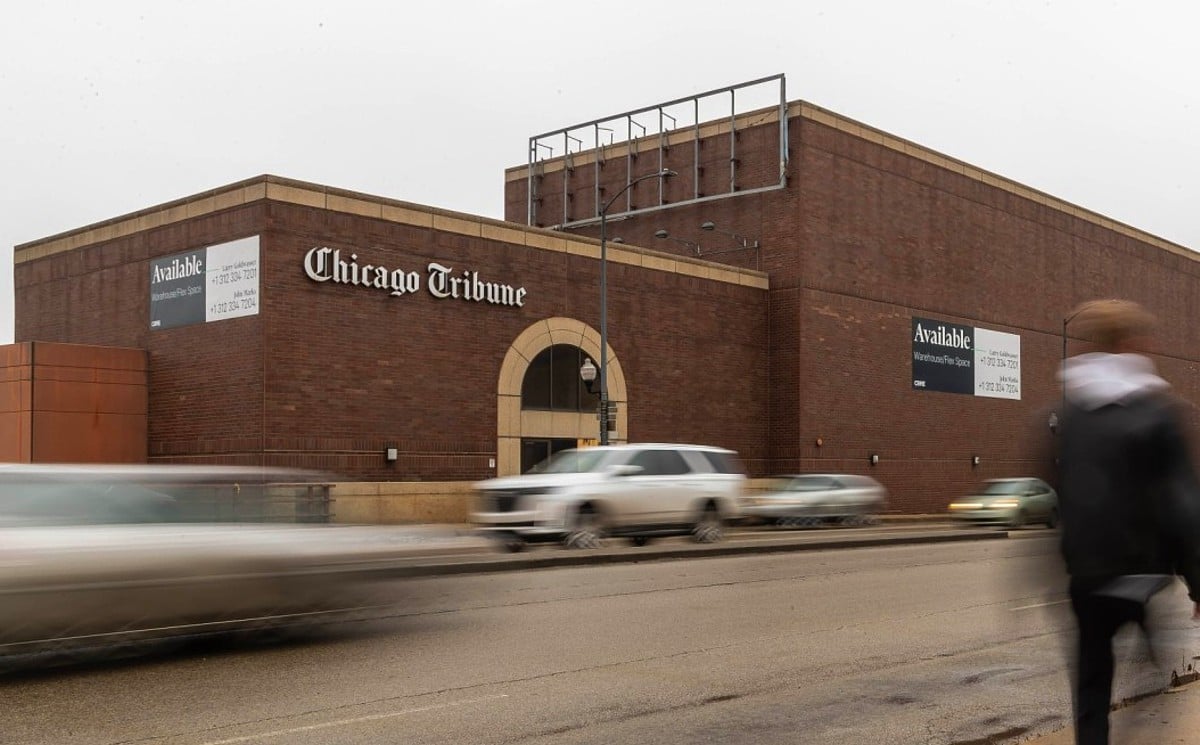 The Rhode Island-based casino company plans to demolish the Freedom Center — where the Chicago Tribune, Chicago Sun-Times, Wall Street Journal, and New York Times are currently printed and where the Tribune newsroom is located — to build Chicago's first casino.
The Tribune first reported receiving the relocation notice on Monday.
Bally's original casino plan was selected from among several by the Chicago City Council in May 2022.  The vote was followed by the passage of an ordinance to amend the city's laws to allow casino gaming. Bally's $1.74B complex will include a 500-room hotel, a 3,000-seat theater, 11 restaurants, and 4,000 gaming positions.
While a casino in the heart of the city would provide thousands of jobs for local residents — as well as help recoup a significant portion of the hundreds of millions of dollars, Chicago residents gamble in nearby Indiana casinos each year — displacing a major newspaper publishing operation is a public relations problem.
Pursuit of Freedom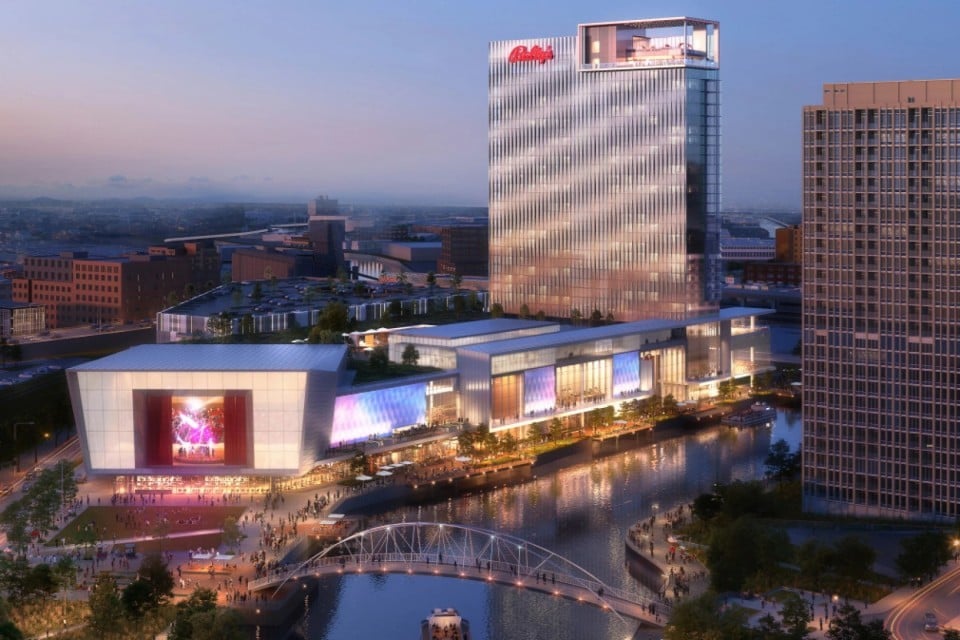 Tribune Publishing paid $150M to build the Freedom Center in 1979 (nearly $590M today) on 30 acres on the north side of the Chicago River. Its name was submitted via a companywide contest won by the newspaper's then-environmental reporter. Casey Bukro reasoned that the word "freedom" would remind people that "our country is unique for recognizing that a free and active press is one of the fundamental necessities for a democratic society."

Bally's purchased the site for $200M from Nexstar Media in November 2022, becoming Tribune Publishing's landlord. (Nexstar acquired the Freedom Center through its $4.1 billion takeover in 2019 of Tribune Media, the former television broadcast arm of Tribune Publishing. The deal did not include Tribune's news division.)
Within days of its purchase, Bally's executed a sale leaseback on the land with Chicago-based Oak Street Real Estate Capital, raising $500M for casino construction costs.
Clock is Ticking
Bally's didn't specify a move-out deadline for Tribune Publishing, but the clock is ticking. Tribune Publishing has no longer than two years to find a new location for its printing plant before the casino breaks ground, Bally's chair Soo Kim told the Chicago Tribune.
Kim had considered saving the Freedom Center, according to the Tribune. Walking the site with an architect in December, they devised the idea to shift the location of the resort's hotel to incorporate the newspaper operation as a tourist attraction and long-term casino tenant.
The city nixed that idea, Kim told the Tribune.
Tribune Publishing has already exercised an option to extend its lease for another 10 years after it expires this June. However, the extension won't save the Freedom Center.
"Even with the extension option, there's a clause in the lease that allows for us to relocate," Kim told the Tribune. "And so we started the process of engaging that clause."
Still Some Options
Bally's and Tribune Publishing are engaged in arbitration to determine compensation, according to the Tribune, which notes that Bally's is required to help Tribune Publishing find a comparable printing location and must share some of its relocation costs. In case that effort fails, according to the Tribune story, Bally's would need to either provide a cash settlement to the company or build a new plant for Tribune Publishing and lease it to them.
Another possibility, according to the Tribune, could be relocating the Chicago publishing empire to the Milwaukee Journal Sentinel's idled printing plant. Tribune Publishing's parent company, hedge fund Alden Global Capital, purchased that last year from Gannett for $26M.
Bally's plan still requires state approval from the Illinois Gaming Board. The company filed its casino license application in August. Bally's expects the license to be approved by spring, following which it will open a temporary casino in July. Its permanent resort is not expected to open before 2026.