'Bagel Boss,' AKA Chris Morgan, Fight Odds Shorten Against Former Baseball Star Lenny Dykstra
Posted on: August 27, 2019, 09:05h.
Last updated on: August 27, 2019, 01:52h.
The odds on the "Bagel Boss" — whose real name is Chris Morgan — upsetting former Major League Baseball (MLB) star and World Series champion Lenny Dykstra in their September brawl at the Showboat in Atlantic City are shortening at online sportsbooks.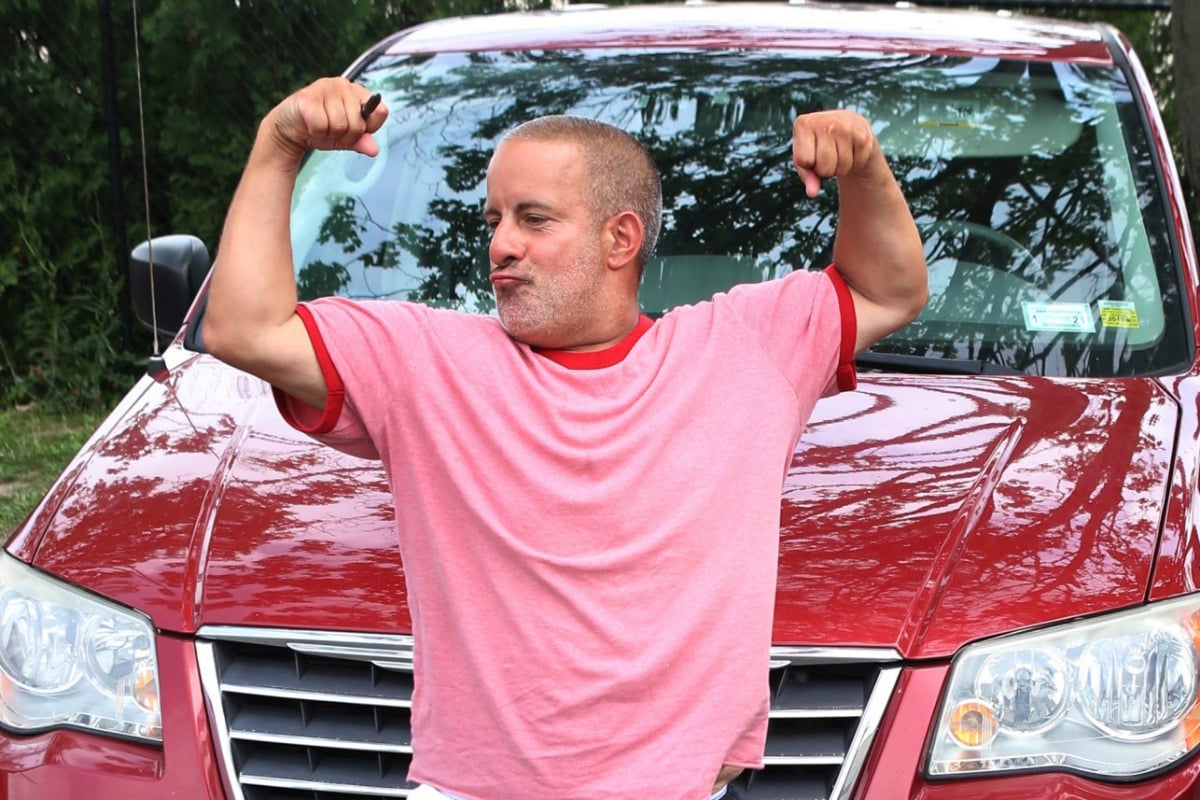 Yes, this is actually happening. After rumors floated regarding a boxing match between the Bagel Boss and "Bed Intruder" Antoine Dodson – both viral YouTube stars for their outlandish behavior – news broke that Dykstra would instead be Morgan's opponent.
Bovada opened its odds earlier this month on the match with the 5'10" Dykstra the heavy favorite at -500. That implies a winning chance of 83.33 percent, with bettors needing to risk $500 to net just $100.
The five-foot Morgan opened at +300, with bettors winning $300 for every $100 wagered. Fast forward to today, however, and those odds have tightened to Dykstra -350, Bagel Boss +225.
Morgan is trying to make news daily to stay relevant, and he did just that over the weekend, when Suffolk County police apprehended him during a Sunday disturbance at his beloved Bay Shore Marina. Following a psych evaluation at a nearby hospital, he was released several hours later without being charged.
Showdown Spectacle
For those unfamiliar, Morgan went into a rage last month at a Bagel Boss store on Long Island after he claimed he was mocked for his height. The video quickly went viral. He's also related himself to Martin Luther King, Jr, saying he's an advocate for peace.
I didn't expect this. I just wanted to get my message across and be on my way," Morgan explained. "I'm your modern day prophet. I'm your modern day Martin Luther King. You don't like it, too bad, because I'm not changing."
Morgan says he'd fed up with being bullied for his small stature, and blames women for taking advantage of him. With millions of YouTube views, the man who lives out of his red minivan is trying to capitalize off his new-found fame.
That began with Morgan launching a Cameo profile, where he'll send a personal video message to his "fans" for $50 a pop. To date, he's recorded 92 video messages for a total haul of $4,600 – minus Cameo's cut.
General admissions for his Dykstra fight at the non-gaming Showboat are $56.75 each. Plenty of tickets remain.
New Jersey Bets
In New Jersey, oddsmakers can only take bets on boxing bouts that have been approved by the State Athletic Control Board. The state agency explains that is to "ensure that all public boxing and other combative sports exhibitions, events, performances and contests are subject to an effective and efficient system of strict control and regulation."
"The Board's main purpose is to protect the safety and well-being of all participants and promote the public confidence and trust in the regulatory process," the state added.
Oddsmakers can petition the New Jersey Division of Gaming Enforcement (DGE) to consider special events, such as they did with the Nathan's Famous International Hot Dog Eating Contest and Oscars. While gaming regulators allowed sportsbooks to take bets on the Academy Awards, the DGE denied the Nathan's request.
It's unlikely that a request for approval on the Bagel Boss vs. Lenny Dykstra fight would receive the state sanction. During his first appearance on the Jim Norton & Sam Roberts show on SiriusXM, Morgan hinted that his earlier planned fight against Dodson might be staged.