Australia's Casinos Shouldn't Expect Influx of Asian Gamblers to Boost Revenue
Posted on: October 6, 2023, 06:46h.
Last updated on: October 6, 2023, 12:17h.
There's a chance that Australia's casinos may eventually be able to count on Chinese gamblers, who were once heavily involved in supporing the country's gaming economy. However, if analysts with S&P Global Ratings are correct in their predictions, that won't happen soon.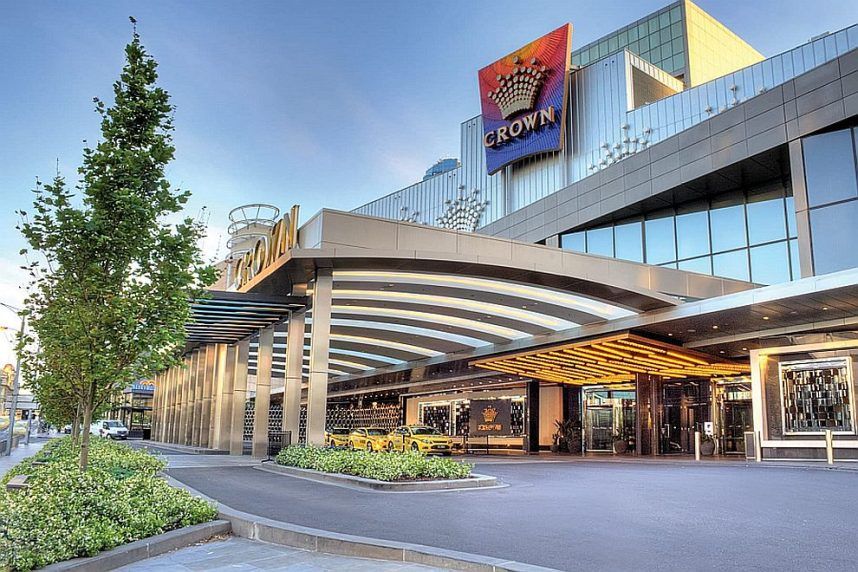 Analysts with S&P Global have projected that the recovery of affluent Chinese gamblers in Australia is likely to extend more than 18 months. This is despite the resumption of direct flights between Australia and China.
The analysts observe a decline in the presence of Chinese players at casino gaming tables in the Asia-Pacific region. This trend is attributed to China's economic slowdown and a preference among tourists for shorter travel durations.
Those aren't the only reasons, though. Missing from the analysts' review is any mention of how Star Entertainment and Crown Resorts allowed Chinese gamblers to spend money illegally for years before being caught.
Asian Gaming Shift Continues
Aras Poon, Shawn Park, and Tristan Ong of S&P believe Chinese tourists will require an additional 12 to 18 months to significantly reenter the market. They highlight the substantial ground Chinese visitors need to cover to reach pre-pandemic levels in other markets.
Presently, Chinese tourists exhibit a preference for shorter trips, with an increasing focus on domestic travel. This aligns with the Chinese government's strategy to boost the domestic economy through the promotion of domestic tourism, coupled with a general reduction in tourist spending.
Australian gambling companies stand out positively compared to competitors in the region, despite having terminated relationships with Chinese junket operators following several investigations. The absence of Chinese junket operators has had a negative impact on certain gambling markets, and S&P Global Ratings specialists anticipate this influence to persist to a certain extent.
While a complete return to pre-COVID-19 pandemic revenue levels may not be universal across the Asia-Pacific region, most companies are expected to witness a return to normal earnings within the next 12 to 24 months, according to credit rating experts.
Over the past few years, several Australian states, and even the federal government, have conducted inquiries into Star, Crown, and other gaming operators. They uncovered extensive money-laundering activity, some of which had been led by junket operators such as Suncity Group and its former CEO, Alvin Chau.
In addition, Star and Crown were found guilty of having allowed Chinese gamblers to use Chinese UnionPay debit cards to gamble in violation of Chinese law. The operators intentionally rigged the paper trails to hide the expenses, listing them as purchases for hospitality and amenities.
Operators Need a Backup Plan
Eighteen months is a long time, especially in Australia's fluid gambling industry. The country is preparing a number of measures that will handicap the industry, and additional complications will likely lead to even stricter initiatives.
In addition to Star and Crown, The Tower Hotel in Victoria recently shut off gambling machines over a lack of required responsible gambling measures. It reportedly faced a maximum fine of AU$758,172 (US$489,621), but the state's gaming regulator is going much deeper.
The Victorian Gaming and Casino Control Commission (VGCCC) is hitting The Tower's owner, Rumotel, with another fine of AU$1.4 million (US$881,548). This is the result of the property not having a responsible gambling officer available in accordance with the regulator's demands.
Other issues are damaging Australia's gambling industry, as well. There are reports that underage gambling is on the rise in the country, which will certainly have lawmakers scrambling.
Responsible gambling is on the lawmakers' top-10 lists everywhere right now, from Australia to the U.S. to the UK. Australia currently doesn't have federal gambling laws, but things could change in light of responsible gambling failures.
China is also putting pressure on countries to try to prevent its citizens from gambling anywhere. Combined with reforms in Australia, this could mean that Australia's gambling scene may not be as attractive to some foreign gamblers 18 months from now.