Atlantic City Casinos Partner to Create 'North Beach' District, State Recommends Gaming Industry Review
Posted on: June 7, 2019, 10:18h.
Last updated on: June 13, 2019, 08:28h.
Three Atlantic City casinos are teaming up to market a new district in the gambling town that will be known as "North Beach."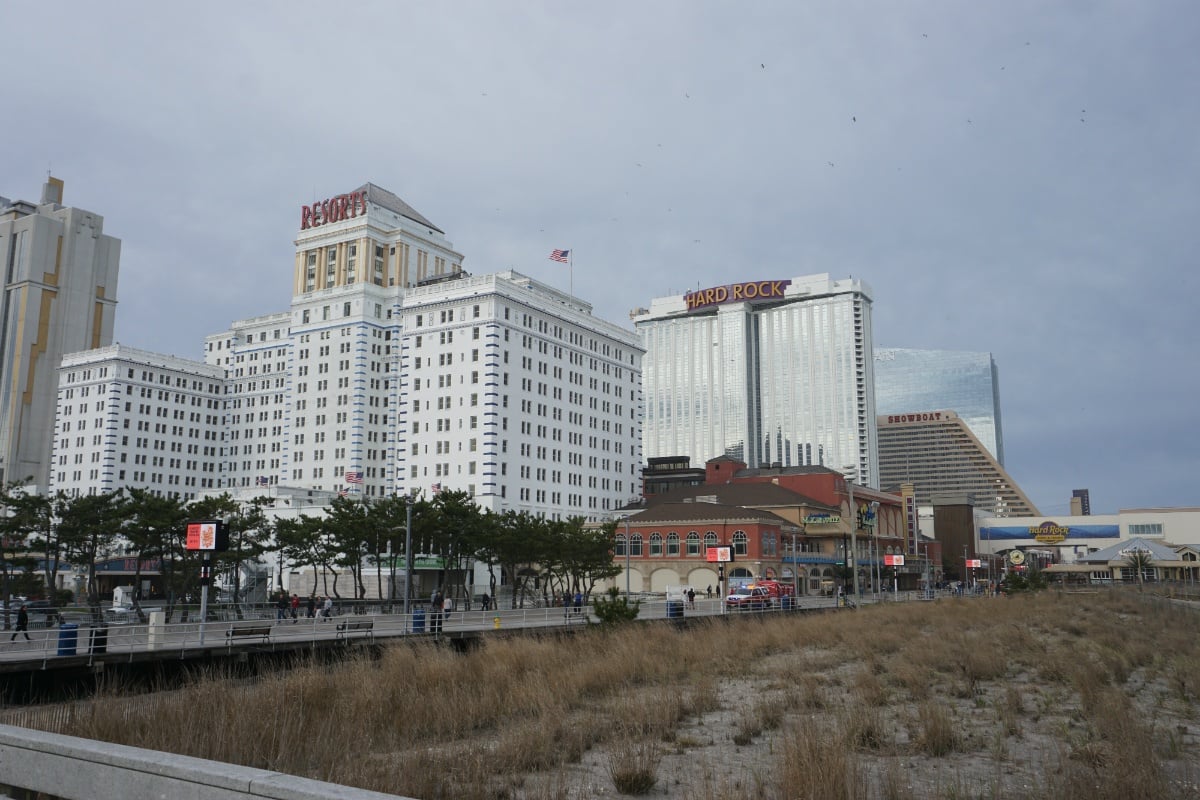 Hard Rock, Ocean Casino Resort, and Resorts are behind the marketing campaign to bring Boardwalk pedestrians to the north end. The three casinos will advertise the area's attractions including the Steel Pier, and host block parties throughout the summer.
Hard Rock President Joe Lupo told the Associated Press that the collaboration will cost "tens of thousands of dollars."
We are all working together for the first time to highlight what is a great experience here in North Beach," Ocean Casino Resort CEO Eric Matejevich added. "A guest can have three totally different casino experiences with maybe 40 different restaurants within a 10-minute walk."
Resorts President Mark Giannantonio explained that the three casinos realized it's in their best interests to work together than specifically compete against one another.
Gaming Industry Review
Also this week, Jim Johnson, New Jersey Governor Phil Murphy's (D) appointed man to oversee the state's continued governance of Atlantic City, recommended to the Senate that a thorough review of the gaming industry might be warranted.
Appearing before the State Government, Wagering, Tourism, and Historic Preservation Committee, Johnson said a review of existing casino regulations, as well as the number of available licenses, should be reexamined. Four casinos closed in 2014, and a fifth in October 2016.
The reopenings of the former Trump Taj Mahal and Revel – respectively now Hard Rock and Ocean Casino – has returned Atlantic City to a nine-casino town. Though total gross gaming revenue (GGR) is soaring, the seven casinos in operation prior to the two June 2018 openings have all seen their land-based wins decline.
Through April, Golden Nugget is down 12.8 percent, Harrah's 11.8 percent, Caesars 9.7 percent, Tropicana 8.5 percent, Bally's 7.1 percent, Borgata 3.7 percent, and Resorts 0.9 percent.
Casino Revenue
The Press of Atlantic City reports this week a rather startling fact: if the town's nine casinos post more than $3 billion in revenue, the local government will actually suffer.
That's due to a caveat in the state's PILOT program (payment in lieu of taxes) that provides a tax credit to the casino operators if they are able to eclipse the $3 billion threshold. As a result, the city would stand to receive around $14 million fewer tax dollars.
Through April, GGR from land-based, online, and sports betting is at $1 billion. With the busy summer months underway, that means Atlantic City's gaming industry is more than on pace to pass the $3 billion mark come December 2019.
New Jersey Department of Community Affairs spokesperson Lisa Ryan told the Press that the state is aware of the PILOT credit attribute, and is working to address the issue that could cost Atlantic City millions of dollars it desperately needs.