Atlantic City Casinos Fined Over $100,000 for Violations
Posted on: April 29, 2014, 05:30h.
Last updated on: June 13, 2022, 10:09h.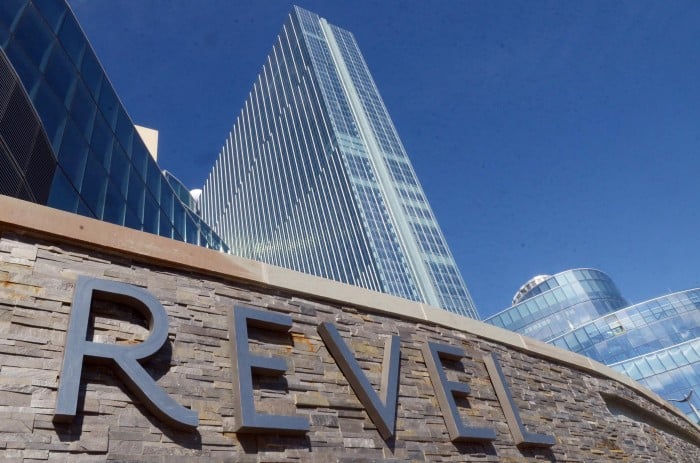 With gaming revenues falling and online casinos so far failing to reverse that trend, you'd think that Atlantic City's casinos would at least run a tight ship to avoid losing even more cash. But two of the city's casinos are now facing fines totaling $107,500 after a series of violations at their respective locations.
In a decision that was announced Monday, the New Jersey Division of Gaming Enforcement leveled fines against both Harrah's Resort Atlantic City and Revel Casino for a variety of infractions, ranging from security issues to allowing gamblers on exclusion lists to wager money.
Big Fines for Lapses in Security
The biggest of the fines went to Harrah's. They were hit with $70,000 for failing to properly staff security at all times. From November 2012 through May 2013, there were numerous occasions in which the casino did not meet the minimum standards for security.
According to regulators, the casino often gave security officers duties other than those they were expected to perform. For instance, roving security guards were sometimes assigned to fixed locations instead. Perhaps more significantly, the casino also failed to bring in additional help when security officers called in sick.
The remainder of the fines were levied against Revel Casino for a number of violations – including one that had already cost them money in the first place.
That was an incident dating from September 2013 when a patron at the casino was playing high-stakes blackjack for $2,000 per hand. At one point, the unidentified player disputed the results of recent play, requiring the dealer to reconstruct three hands in order to confirm that winnings were paid out properly. Had the hands been reconstructed properly, the casino would have won $4,000; instead, the player walked away up $2,000 due to dealer mistakes.
The problem was exacerbated because others involved in confirming the reconstruction also made errors.
"Despite the fact that surveillance coverage shows the improper reconstruction of the hands, the surveillance operator informed the table games manager that it was done properly and therefore the improper payment to the patron was permitted," regulators said in the complaint.
That mistake cost Revel $7,500. They were also dinged another $2,500 fine because they moved the "drop boxes" at an improper time.
Self-Excluded Gamblers Allowed to Play
But the biggest Revel fines came from allowing gamblers who were on a self-exclusion list to play in the casino. Two separate players were allowed to wager significant amounts of cash at the casino without detection, despite the fact that they had asked not to be allowed to play.
Both players were identified only by their initials. "PY" was a patron who had been on the self-exclusion list since April 2005. However, Revel apparently misspelled his name both on their exclusion list and when they opened his new account at the casino. He bought in for a total of $26,400 over six visits to the casino without any interference from staff.
Then there was the story of "AD." This man had been on the self-exclusion list since November 2006, but was allowed to make two $5,000 cash advances from Revel's casino cage and then play blackjack for three hours. It wasn't until he tried to make a third cash advance that someone flagged him as an excluded gambler.
Those mistakes led to $27,500 in fines for Revel. Both players had chosen to take lifetime exclusions from casinos in Atlantic City.
Neither casino commented on the fines, which were the results of settlements between the venues and state gaming officials.
Similar Guides On This Topic