Atlanta Will Still Have Georgia Gaming Opportunities on Its Mind When 2017 Legislative Session Resumes
Posted on: December 15, 2016, 03:00h.
Last updated on: December 15, 2016, 11:35h.
The failed Georgia casino bill that didn't gain enough support in Atlanta during this year's legislative session is expected to return in the New Year.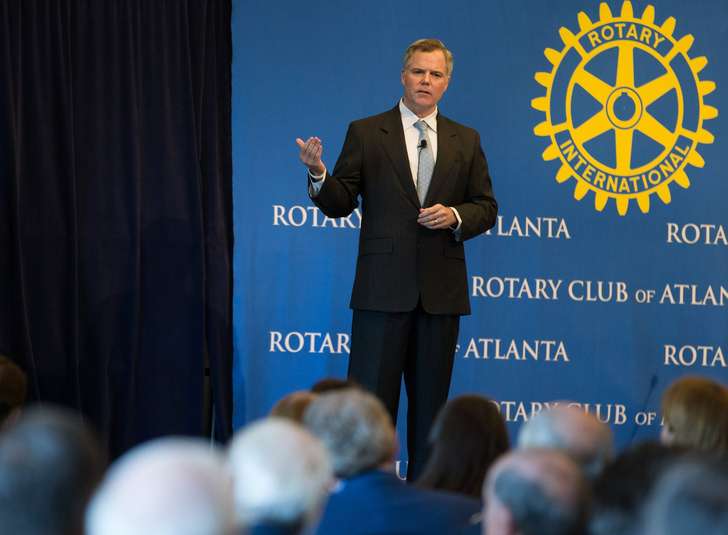 A proposed measure that would have authorized up to five land-based casinos in five geographical zones in the Peach State was shelved in March. Bill sponsor State Representative Ron Stephens (R-District 164), whose district includes the areas of Savannah and Hutchinson Island, one of the suggested locations of a casino, says talks will be renewed when the Georgia General Assembly reconvenes.
"We're beginning the conversation to see where it goes," Stephens told Southeastern Georgia CBS affiliate WTOC this week. "These are huge job creators. I'm just not sure if the timing is right."
Georgia is one of only five states that does not have pari-mutuel, racetrack, or commercial or tribal gaming. Voters would need to approve a state constitutional amendment to legalize gambling should the casino bill find adequate support in 2017.
Stephens' bill would have issued casino licenses at a cost of up to $500,000, with gross gambling revenue taxed at 12 percent. The minimum investment for the awarded applicant in the desired Atlanta metro would need to commit at least $1.25 billion to project.
Stephens has plenty of opponents.
State Rep. Trey Kelley (R-District 16) said this month, "This is such a large departure from Georgia's tradition. I'm going to study, listen to my constituents, and pray about it."
Attracting Vegas
Though the casino legislation passed the Georgia House Regulated Industries Committee and was moved to the chamber's floor, the bill never received a vote as Stephens knew he didn't have the adequate backing.
Georgia is traditionally a conservative state outside of Atlanta and Columbus. According to Pew Research, Georgia is the eighth-most religious state in America, with 66 percent of adults saying they are "highly religious."
Aside from attracting enough backers in the Georgia State Capitol and statewide voter support, the bill failed to entice casino companies. 
"Not a single company was interested in Hutchinson Island. Their interest lies on I-95 on both ends of the state, either going to Florida or going to South Carolina," Stephens revealed.
Interstate 95 is one of the busiest highways in the US and stretches from Florida to Maine.
National Harbor Blueprint
MGM National Harbor, the $1.4 billion casino just 10 miles outside of Washington, DC, is being pitched to Georgia lawmakers as the perfect template for Atlanta. MGM CEO Jim Murren visited the Rotary Club of Atlanta in early October to discuss how gambling and his resort casinos benefit local communities.
Atlanta's educational scholarship program is predicted to face financial difficulties in the coming years. Murren explained that Georgians are already spending an estimated $600 million annually at casinos in neighboring states, and that money does nothing to help programs in Georgia.
"This is a tremendously appealing market," Murren stated. The Las Vegas boss said Atlanta would find MGM to be "a great ally, not an adversary."
Like the state's lottery program, casino gaming taxes would largely go towards education. A poll conducted last February found that 84 percent of likely Georgian voters want the chance decide on a casino ballot question.
Similar Guides On This Topic
Most Read

Latest Casino Stocks:
Retrieving stocks data...
Retrieving stocks data...
Retrieving stocks data...
Retrieving stocks data...
Retrieving stocks data...