Atlanta Braves, Hottest Team in MLB, Find Their Season Now on the Brink
Posted on: October 15, 2022, 12:36h.
Last updated on: October 15, 2022, 08:46h.
The beauty of baseball, to me, has always been the randomness of the game. Yes, over a 162-game MLB season, you see what teams stand out among the rest. But over a shorter period – three games, five, or seven – even the lowest of teams can outplay the best.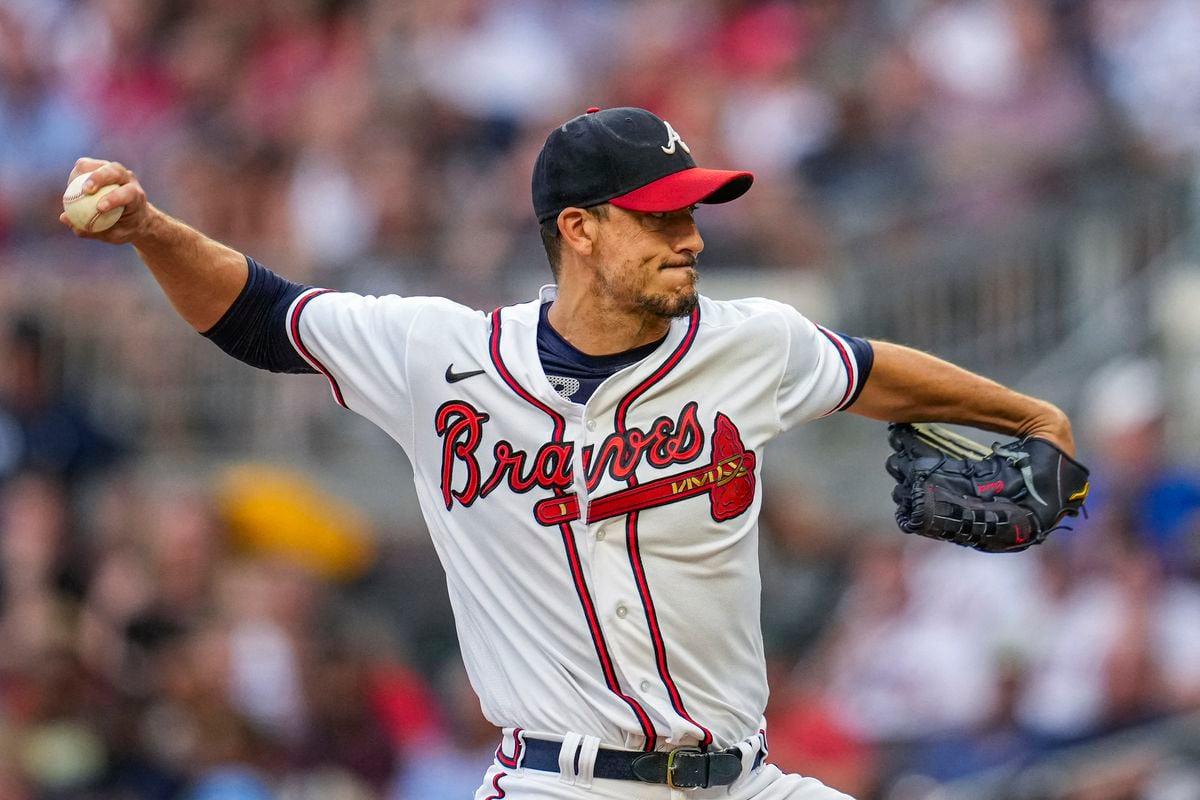 That's why the MLB playoffs are such a tough call. Outside of the Kentucky Derby, there's probably not a sporting event with more uncertainty. If a team like the Cincinnati Reds, which lost 100 games this season, can beat a 99-win New York Yankees squad in a three-game series in the Bronx, then just imagine what can happen when two really good teams play each other.
For the Atlanta Braves, it means they must win two in a row this weekend to save their chances of repeating as World Series champions. That's because the Philadelphia Phillies beat them 9-1 Friday at home in Game 3 of their National League Division Series to take a 2-1 lead in the best-of-five series.
Braves' Odds Yo-Yo
The Braves entered the playoffs as the hottest team in the game. Their 78-34 record over the last four months of the regular season was the best in all of baseball. That allowed them to catch and surpass the New York Mets in the final days of the regular season for the NL East crown. The Mets, despite winning 101 games, saw their season end last weekend at home in a three-game Wild Card Series loss to an 89-win San Diego Padres.
Now, the Braves current predicament could actually become an opportunity for some savvy bettors.
A month ago, Atlanta represented the best value on the World Series futures board. Baseball analytics site FanGraphs gave them a 15.5% chance to win a second-straight title, the second-highest probability in MLB at the time. But they were still available at +900 at BetMGM. Those odds equated to an implied probability of 10%.
By this past Monday, the Braves odds were down to +500 at BetMGM, where they were the then-third choice behind the Los Angeles Dodgers and Houston Astros. After Friday night's loss, the Braves World Series odds were raised back to +900.
And there are even better values elsewhere on Atlanta.
2022 MLB World Series Odds
Team
BetMGM
Caesars
DraftKings
FanDuel
Astros
+185
+180
+225
+185
Dodgers
+500
+550
+600
+500
Padres
+500
+550
+500
+550
Yankees
+550
+575
+500
+550
Phillies
+650
+650
+650
+650
Braves
+900
+1000
+750
+950
Guardians
+1600
+1600
+1500
+1600
Mariners
+5000
+6000
+5000
+5000
Odds are current as of 12:45 am ET Saturday and subject to change
Morton Used to Pitching Under Pressure
The Braves-Phillies NLDS series resumes Saturday afternoon, and Atlanta is scheduled to send playoff veteran Charlie Morton to the mound.
The righthander went 9-6 with a 4.34 earned run average and 205 strikeouts in 172 innings this season. Morton has pitched in the playoffs in every year since 2017. His 16 playoff starts since 2017 show he's very used to big-game situations. In games where his team has faced elimination, he's 5-0 with a 0.73 ERA.
We got to win one in a row right now is what we got to do, and we've got the perfect guy out there to do it," Atlanta manager Brian Snitker said after Friday's loss.
Meanwhile, the Phils will counter with Noah Syndergaard, who pitched an inning in Philadelphia's Game 1 win on Wednesday. The righty went 10-10 this season with a 3.94 ERA, and that includes a 5-2 record and a 4.12 ERA in 10 regular season games for the Phillies since being acquired in an August trade.
Despite being on the road in a must-win situation, oddsmakers like Morton, and have installed the Braves as the favorite in Saturday's game. BetMGM and Caesars has them at -125 on the moneyline, while FanDuel lists them at -124, and DraftKings offers them at -130.
The Phillies straight-up odds range from +110 at DraftKings to +106 at FanDuel and +105 at Caesars and BetMGM.
Most Read