American Pharoah Owner Named In Gambling Debt Lawsuit
Posted on: May 21, 2015, 03:50h.
Last updated on: May 21, 2015, 01:54h.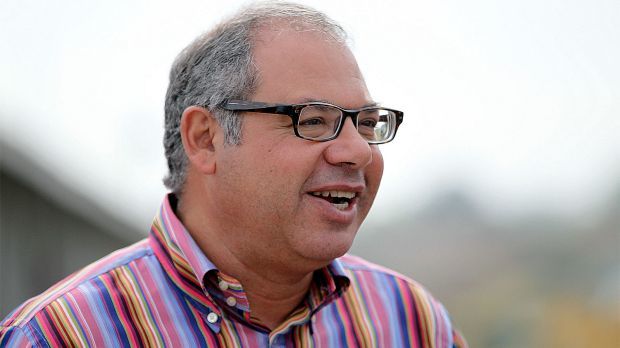 American Pharoah is on the verge of winning horse racing's Triple Crown, a feat that would make him the first horse to do so since 1978.
But the horse's owner has much more than racing on his mind at the moment.
Ahmed Zayat, the owner of the horse that has won this year's Kentucky Derby and Preakness Stakes, was named in a federal lawsuit that alleges he never paid up on $2 million in gambling debts that he accumulated on a Costa Rican sports betting site.
The suit, brought by Howard Rubinsky, has been called "meritless" by Zayat's attorneys.
Alleged Debt Comes from Sportsbook Credit Line
According to the lawsuit, Rubinsky at one point opened a $3 million line of credit for Zayat to use at the Tradewinds Sportsbook. Zayat, Rubinsky claims, had some big wins at other Costa Rican websites, but lost $2 million or more at Tradewinds.
Rubinsky then claims that Zayat refused to pay, costing Rubinsky the commissions he had earned on Zayat's bets. The allegations go on to say that Zayat paid down part of the debt in 2004 via a payment plan, but that he eventually stopped paying anything, and still owes Rubinsky (who was responsible for the line of credit) $1.65 million.
Rubinsky has made other claims as well, including stating that Zayat offered him $1 million if he would agree to tell the sportsbook owners that Zayat had died in a car accident.
Zayat Says Debt is Fiction
But Zayat disputes these charges, saying that he has never made a single bet through Rubinsky, and that the debt he is suing over doesn't even exist.
"It's a fraud," Zayat told the Associated Press. "It's a scam from A to Z. It's total fiction. It's a total lie." 
In a statement submitted to court in March, Zayat said that he was unaware of anything Rubinsky might have done for him at any sportsbook.
"I never asked Rubinsky to put up a line of credit for me anyway, and I was never aware…and I am still not aware…that he ever did so," Zayat wrote in the statement.
Rubinsky Has Prior Bookmaking Conviction
This isn't the first time that Rubinsky has been involved in a lawsuit over a gambling operation. In 2008, he pleaded guilty for his role in an illegal bookmaking business that he operated along with Michael and Jeffrey Jelinsky.
It is through the Jelinskys that Zayat and Rubinsky first met. According to Zayat, they were introduced sometime between 2001 and 2003.
Several years later, in either 2007 or 2008, Zayat says that he gave Rubinsky $25,000 after he said he was sick and needed money because he had been cheated by the Jelinskys. Zayat also gave another $25,000 to Donna Rubinsky, Howard's sister, through the Zayat Foundation.
"I do not deny that I gave him that first check," Zayat said in his statement to the court. "But I can say unequivocally that I did not give Mr. Rubinsky any money as payment on any debt. I did not, and do not, owe Mr. Rubinsky any money. I agreed to give him money because he told me he was ill and broke."
True or not, these allegations could serve as a distraction away from what Zayat would like the world to be focusing on: the potential Triple Crown for his horse, American Pharoah.
If the horse wins at the Belmont Stakes on June 6, he will become the first to do so since Affirmed won all three races 37 years ago.