Amaya Receives Danish License for FullTilt.dk 
Posted on: May 13, 2015, 02:40h.
Last updated on: May 13, 2015, 03:14h.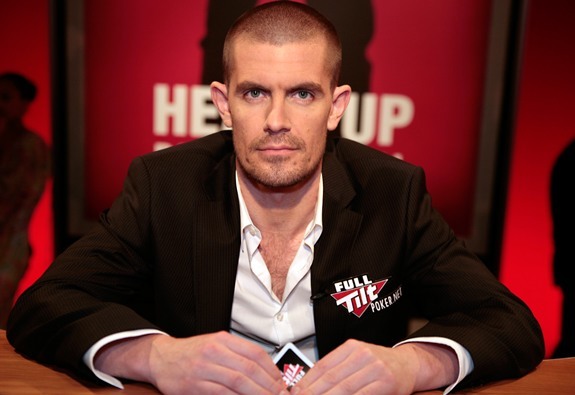 FullTilt.dk will launch in Denmark, having been granted a license to offer poker and casino games from the Danish Gambling Authority (DGA).
PokerStars has been operating licensed gaming in the country since the beginning of 2012, well before Amaya Inc acquired the two poker sites from the Oldford Group.
This represents just the second time that Full Tilt specifically has been granted a license under Amaya, and the first time it has done so in order to enter a new territory.
Both Full Tilt and PokerStars were issued licenses by the UK Gambling Commission earlier this year, but both had been operating in the UK long before.
The licenses became a requirement to operate in the UK under the new online gambling regime which came into force at the beginning of 2015.
The new gambling act stated that operators had to be taxed and licensed in Britain in order to engage with the British market. Previously, both sites' licenses were from the UK white-listed jurisdiction the Isle of Man had been fit for purpose.
Market Expanding
Interestingly, Amaya has declined to apply for a license in Spain, a stuttering, ring-fenced market dominated overwhelmingly by its big sister site. Denmark's online gambling market, on the other hand, has been a success story since it chose to break the state monopoly and open itself up to foreign operators at the beginning of 2012.
The DGA recently announced that in 2014 online gaming operators had garnered $400 million in gross gaming revenue, representing a 20 percent surge on the previous year, and 40 percent on 2012 revenues. 
This, despite a punishing tax regime that slaps a 28-percent corporation tax, and a 20-percent gross gaming revenues tax, on operators. Amaya, however, clearly sees the potential in the market despite the fiscal headache.
Access to Global Player Pool
"We are excited that Danish players are now able to play both casino and poker games on Full Tilt," said Full Tilt Managing Director Dominic Mansour. "Danish players are able to create their stories on Full Tilt and compete against players from around the world."
While Danes will play on the .dk platform, the player pool will be the same as .com and co.uk, offering them access to the global player base.
Denmark recently received approval from the European Commission to amend its gaming law, applying a revenue-based tax differentiation that will increase fees for operators who generate over $16 million a year, while decreasing fees for those who don't.
There will also be new measures to combat money laundering and to regulate and license fantasy sports operators.