After Overcoming Legal Battles, Washington State's Ilani Casino Opens at Last
Posted on: April 24, 2017, 01:30h.
Last updated on: April 24, 2017, 01:42h.
It took much longer than expected, but Washington State's Ilani Casino finally celebrated its grand opening Monday. The $510 million resort, which is situated 25 miles north of Portland, Oregon, should provide an economic boost in the region via both tax revenues and jobs.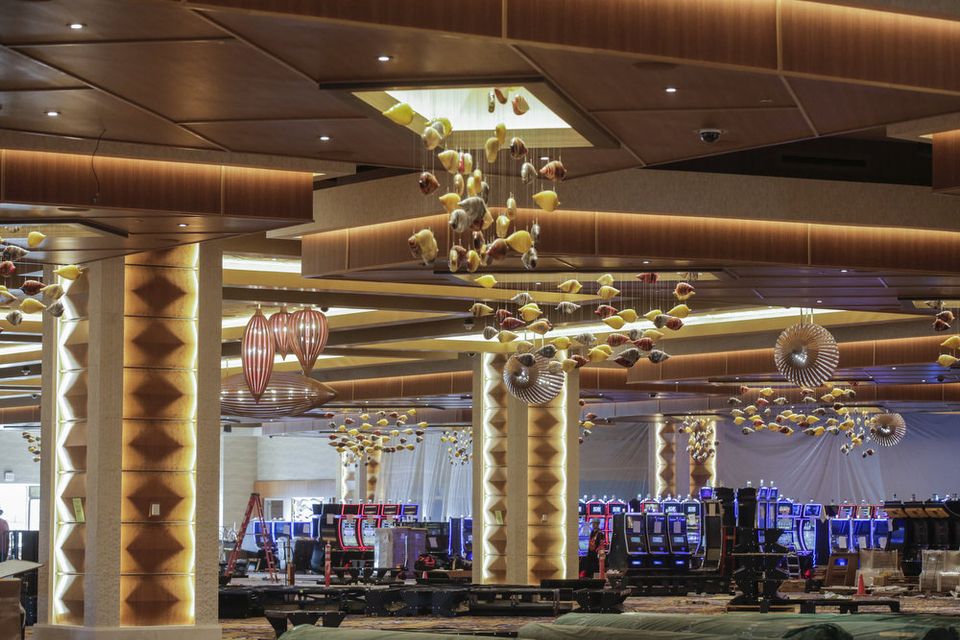 Cowlitz Tribal Chairman Bill Iyall said in a presser that he expects the new casino to attract "over 4.5 million visitors a year."
The casino is 368,000 square feet and officials estimated that it will employ 1.200 people, feature 2,500 slot machines, 75 table games, and 15 restaurants, including a Michael Jordan steakhouse.
Casinos, Card Rooms Threatened
Ilani translates to "sing" in the Cowlitz language, but for some, the resort has struck a sour note.
Competitors project that the resort will pull at least $200 million a year away from nearby card rooms, other tribal casinos, and the Oregon Lottery.
When the tribe was recognized in 2000, investors lined up at the chance to finance the project. Not-yet-then President Donald Trump was one interested in the development, but ultimately, the Mohegan tribe, which owns the behemoth Mohegan Sun in Connecticut and the Mohegan Sun Pocono in Pennsylvania, secured the financing role.
When the venture was announced, competing tribal casinos and card rooms balked at the size of the complex. They also fought the legality of the casino's location, saying that the Cowlitz used a practice called "reservation shopping," picking a location that was most convenient for gamblers to access. The suit went all the way to the Supreme Court, which declined to hear the case, thus ending the tribe's legal challenges.
Payday Loan
Other nearby casinos have already seen their workforces decimated by the new property, which has hired away up to a third of the area's gaming employees. Two competitive local casinos have already closed.
The other difficulty will lie with the loan itself. The Cowlitz Tribe has seven years to repay its financial backers, which could prove to be a relatively tight timeline. Given that gambling in the region has not rebounded from pre-recession levels, the tribe may find it hard to meet that deadline, especially with an additional $100 million it's funded for an interchange off of Interstate 5.
One positive (at least for the tribe) is that the Cowlitz negotiated a deal where it will only have to give two percent of its net revenue back to the community, while other casinos are required to cough up 10 percent.