Adelson Wants Smoking Allowed for EuroVegas Spain Casino Complex
Posted on: May 31, 2013, 05:30h.
Last updated on: May 31, 2013, 05:12h.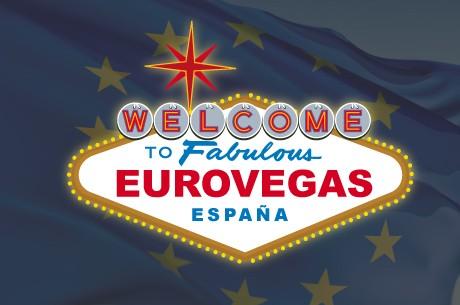 Las Vegas Sands CEO Sheldon Adelson wants to bring one of the world's largest casino resorts to Spain. Known as EuroVegas, the complex would include casinos, conference centers and hotels, and would immediately become one of the largest construction projects in Europe, bringing much needed jobs to a country that has been ravaged by severe unemployment.
All of that sounds like a positive for Spain. But many in the country are now concerned that Adelson may want to use the leverage of the massive project to his advantage, as Adelson has asked the Spanish government to allow smoking inside EuroVegas.
Strictly No Smoking
That would be against Spanish health laws. In 2011, the government enacted some of the strongest anti-smoking laws in the world, which would prevent gamblers and others from lighting up inside the EuroVegas complex. But given the importance of Adelson's project, he believes that there won't be any trouble turning the government to his side.
"No, I don't think so," Adelson was quoted as saying to journalists in Jerusalem when talking about whether the Spanish government would resist his efforts to change the smoking laws. Adelson met with Spanish prime minister Mariano Rajoy in Madrid this week in order to complete his EuroVegas proposal.
That said, there are plenty of people in Spain who do object to a potential reversal of the anti-smoking legislation.
"We Spaniards do not want the tobacco law changed," says one petition posted to change.org. "We cannot allow a good law to be changed so that Mr. Adelson can earn more money, while Spain becomes poorer."
Adelson Flexes His Muscle
Given the sheer scope of Adelson's efforts, he may well be right that the laws will be changed without much trouble. Due to the size of the complex, legal changes were necessary just to allow the complex to be built – and the regional government says that those changes will be in place within the next six weeks.
EuroVegas is set to be built in Alcorcon, an area on the outskirts of Madrid. Adelson has said he already has $9.8 billion in financing ready to fund construction, with 2017 being the target date for opening the first stages of the complex. At that point, there would be four separate resorts – each with about 3,000 hotel rooms and casino facilities – with that number tripling by the time construction was complete. According to Adelson, the project could ultimately create 240,000 jobs in Spain.