Illinois Man, 85, Gets Three-Month Home Incarceration Sentence for Role in Illegal Chicago Sports Betting Operation
Posted on: October 19, 2020, 11:10h.
Last updated on: October 20, 2020, 10:25h.
An 85-year-old man received a three-month home detention sentence Monday from a federal judge in Illinois, as well as a year of probation for his role in an illegal sportsbook in the Chicago area.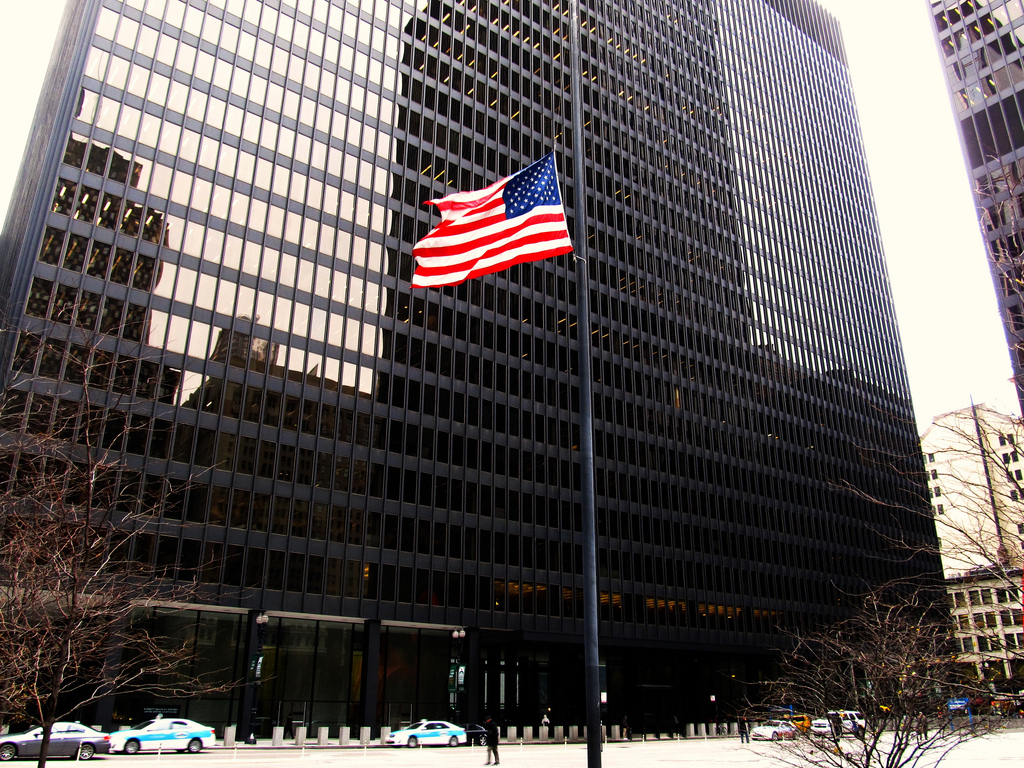 The sentencing of Eugene "Geno" Del Giudice comes just more than three months after he entered a guilty plea. Back in February, he was among 10 charged after feds raided the home of Vincent Del Giudice, Eugene's son. The younger Del Giudice, also known as "Uncle Mick," ran an illegal online sports betting site that used a platform from a Costa Rican sportsbook.
In the raid, agents took about $1.1 million in cash, about $350,000 in silver and jewelry, as well as more than $90,000 in gold coins.
Among the others charged in the case is Casey Urlacher, the younger brother of former Chicago Bears legend and Hall of Fame linebacker Brian Urlacher. Casey Urlacher also serves as mayor of Mettawa, a northern Chicago suburb.
Prosecutors claim the elder Del Giudice assisted his son in collecting losses or paying winnings. He faced a charge of taking part in a gambling conspiracy and a charge of conducting an illegal gambling business, and he pleaded guilty to the conspiracy charge.
Lawyer: Del Giudice Must Take Care of Dying Wife
According to court documents, Del Giudice received a lighter sentence than what was recommended. The Probation Office recommended a six-month home incarceration sentence to coincide with the year of probation. All sides agreed against a prison sentence, noting the ongoing COVID-19 crisis.
However, his lawyer urged the court to consider sentencing only probation.
In an objection filed two weeks ago, Del Giudice's lawyer said any home detention would be harsh and hinder his client's ability to serve as the primary caregiver for his wife of 56 years, who is enduring late-stage chronic obstructive pulmonary disease.
Del Giudice is watching his wife of 56 years head into terminal decline," David S. Petrich wrote. "He needs to be able to go where he needs to go to take care of emergency situations that might arise."
The lawyer also painted a picture of Del Giudice as a hard-working family man and pillar of the community. He worked at the Water Reclamation District for 43 years and coached Pee Wee baseball for 37 years. He sacrificed vacation time in order to coach baseball, Vince Del Giudice wrote in his letter to the judge.
While his client admitted guilt, Petrich said the record does not prove that Del Giudice's collection efforts caused any financial distress for bettors.
Petrich also noted the current environment in Illinois, where sports betting is now legal, thanks to lawmakers passing legislation last year.
"Indeed, most of the comments Del Giudice receives from friends and acquaintances is why he is facing any criminal issues at all at a time in which sports betting has been legalized in Illinois, and organizations such as (DraftKings) and (FanDuel) are constantly advertising sports betting on television, radio, and social media," he wrote.
"…When legalized sports betting organizations that would never cut a gambler a break on losses and would take money or credit card information upfront are thriving in business, it does not promote respect for the law to severely punish an 85-year-old man and, by extension, his wife."
Feds Busy Pursuing Illegal Chicago Sportsbooks
The "Uncle Mick" case isn't the only illegal sports betting case the US Attorney's Office in Chicago is working.
Earlier this month, prosecutors charged Gregory Emmett Paloian with a single count of running an illegal sportsbook, alleging he ran the sports betting enterprise for four years through last year. It's similar to a charge he faced in 2002, when he was sentenced to three-and-a-half years in federal prison.
Paloian, 66, faces five years in prison, and authorities want to confiscate nearly $275,000 and a 2017 Audi.