76ers Continue Esports Push by Adding Supplier as Team Sponsor
Posted on: October 20, 2017, 05:09h.
Last updated on: October 20, 2017, 05:09h.
The Philadelphia 76ers may not have enjoyed much success in the last few NBA seasons, but they've been at the forefront of the sports world's embrace of esports.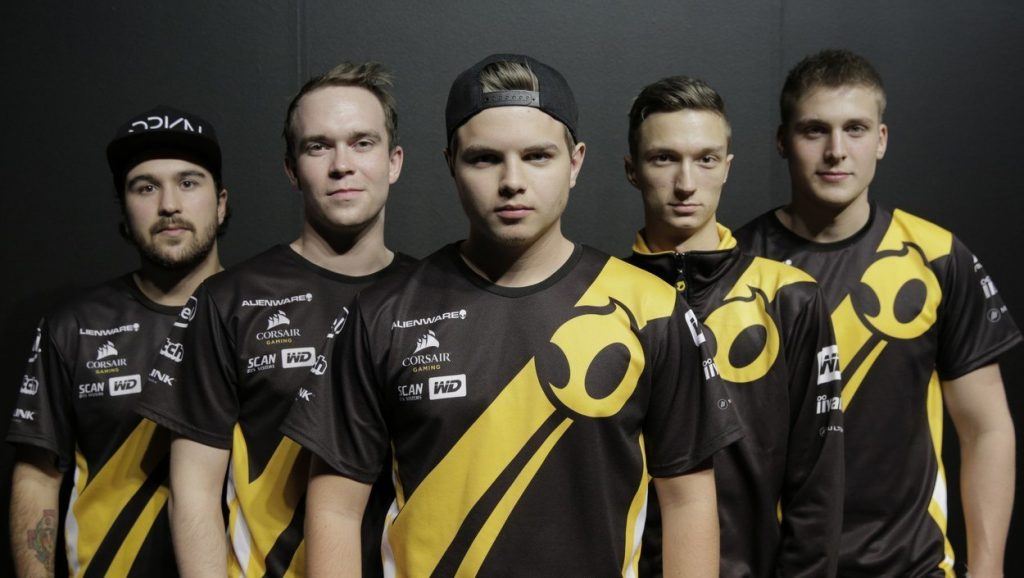 That continued this week, as the franchise signed a deal with gaming accessories supplier HyperX, the first time a gaming supplier has partnered with an NBA team.
HyperX, which produces headsets, mice, keyboards and other peripherals, is no stranger to the esports world. Even before this partnership, they sponsored more than 90 different teams and 450 players in various esports competitions.
The deal with the 76ers now offers the company a chance to reach a broader market while still appealing to their hardcore base of gamers. Being attached to a major sports franchise should make it easier to promote their products to a broader base of casual gamers.
76ers Dive Headfirst into Esports
But the 76ers are also one of the leading sports franchises when it comes to backing esports. Last year, the team's ownership group purchased Team Dignitas, making them the first traditional sports team to purchase an esports franchise.
Dignitas fields highly competitive teams in a variety of different games, including League of Legends, Counter Strike, and Heroes of the Storm.
Under the terms of the sponsorship agreement, Team Dignitas will now compete and practice while using HyperX equipment.
While the Sixers may have been the first professional sports team in the United States to jump on the esports bandwagon, they were hardly the last. Many teams and individual athletes have bought into competitive gaming, with the most significant example being aXiomatic, and esports investment vehicle run by several team owners in the NHL and NBA.
That group quickly earned a return on their investment, as one of their squads, Team Liquid, won the 2017 International Dota 2 Championships, earning more than $10 million in prize money.
The 76ers haven't had that same signature victory with Team Dignitas quite yet. Earlier this month, it was announced that Team Dignitas had its franchise application for the 2018 North American League of Legends Championship Series rejected, which will make this the first time the team hasn't appeared in the competition since its inception in 2013.
Sixers See Esports as Part of the Family
But that hasn't slowed the 76ers' commitment to esports. In May, the franchise was announced as one of 17 NBA teams that would be taking part in the inaugural season of the NBA 2K esports league.
When the announcement was made, Sixers Senior Vice President of Corporate Partnership and Activation Chad Biggs made it clear that the franchise viewed virtual basketball as just another extension of their core business.
"The NBA and the Sixers are approaching this league as the fourth in the NBA family – the NBA, the WNBA, the D-League and now NBA 2K," Biggs said. "As such, this new team will have access to both the team and league's strongest resources…from business operations and infrastructure, to corporate partnerships and fan access, to player development and training."