5 Million Japanese Gambling Addicts, Study Claims
Posted on: August 31, 2014, 10:00h.
Last updated on: January 12, 2023, 11:17h.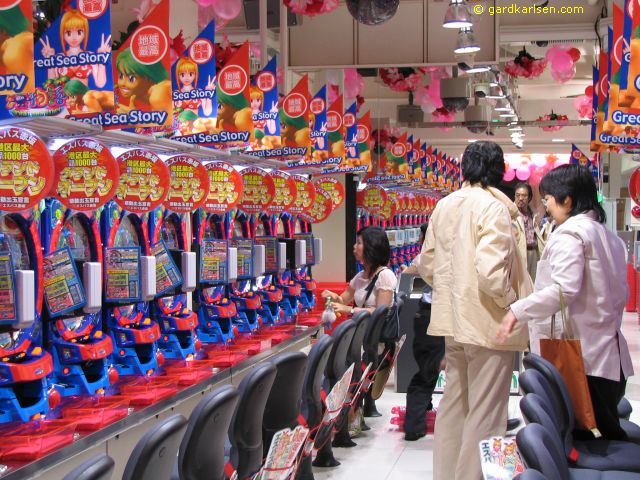 We may not think of Japanese gambling addicts when we think of the mostly formal, extremely polite island nation, but that doesn't mean there aren't any. Has Japan got a gambling problem?
As the country prepares to open up itself up to legalized and regulated casino gambling, a new study may give lawmakers pause for thought. Some 5.36 million people in Japan, or 4.8 percent of the adult population, may be problem or pathological gamblers, says a report commissioned by the Japanese Ministry of Health, Labor and Welfare, and that's more than any other developed country.
The Kurihama Medical and Addiction Center quizzed 7,000 randomly chosen adults about their gambling habits with regard to popular Japanese betting pastimes, such as horse racing, online casinos, Pachinko, slot machines and boat racing. They were asked questions such as whether they had ever borrowed money for gambling, or whether gambling had ever caused disruptions in their family life.
Of the 7,000 respondents, 4,153 gave valid answers from which researchers were able to extrapolate that 8.7 percent of men and 1.8 percent of women in Japan could be described as being addicted to gambling.
If these results are accurate, it means that Japan has up to five times the amount of gambling addiction in its population than most developed economies, where the average is generally around one percent. Recent studies, for example, have shown that the percentage of problem gamblers in Canada is 0.9 percent (2002); in France, 1.24 percent (2008); and South Korea, 0.8 percent (2006).
Lack of Education
According to the US National Library of Medicine, pathological gambling is defined as "being unable to resist impulses to gamble, which can lead to severe personal or social consequences."
While casino gaming is not legal (yet), there are countless opportunities to gamble in Japan. Noisy and colorful Pachinko parlors (a kind of pinball / slot machine hybrid) line the streets and train stations, while betting on races, everything from horses to speedboats, is hugely popular. And yet, says Noriko Tanaka head of campaign group Society Concerned about the Gambling Addiction, gambling addiction is rarely discussed in Japan, perhaps because of attitudes relating to personal shame and family dishonor.
"There is an absolute lack of preventive education for (gambling) addiction," she said. "We are not calling for a ban on gambling and we recognize it has its own economic merits. But we must also discuss the negative economic and social impacts."
Sleeping Giant
Japan is seen as the sleeping giant of the global land-based casino industry. It's estimated that a regulated casino market could eventually generate $40 billion in revenue annually, which would make it the second largest in the world, after Macau, and Japan's politicians are eager to find new ways of revitalizing the economy and cash in on the Tokyo Olympics in 2020. Prime Minister Shinzo Abe recently visited casino resorts in Singapore where he expressed his interest in the positive effect that such ventures might have on the Japanese economy.
Japan is expected to legalize casino gambling next year, and the major casino resort companies are clambering over one another to gain a foothold in the country. Las Vegas Sands Chairman Sheldon Adelson recently claimed that his company would spend "whatever it takes" to enter the Japanese market, and threw out a figure of $10 billion, which, he said, he would be prepared to pay in cash if necessary.