2018 Super Bowl Odds: Sportsbooks Seem Comfortable Giving Eagles 4.5 Points
Posted on: February 1, 2018, 03:00h.
Last updated on: February 2, 2018, 12:25h.
The 2018 Super Bowl is less than three days away, and oddsmakers in Nevada seem comfortable heading into kickoff with the New England Patriots spotting the Philadelphia Eagles 4.5 points.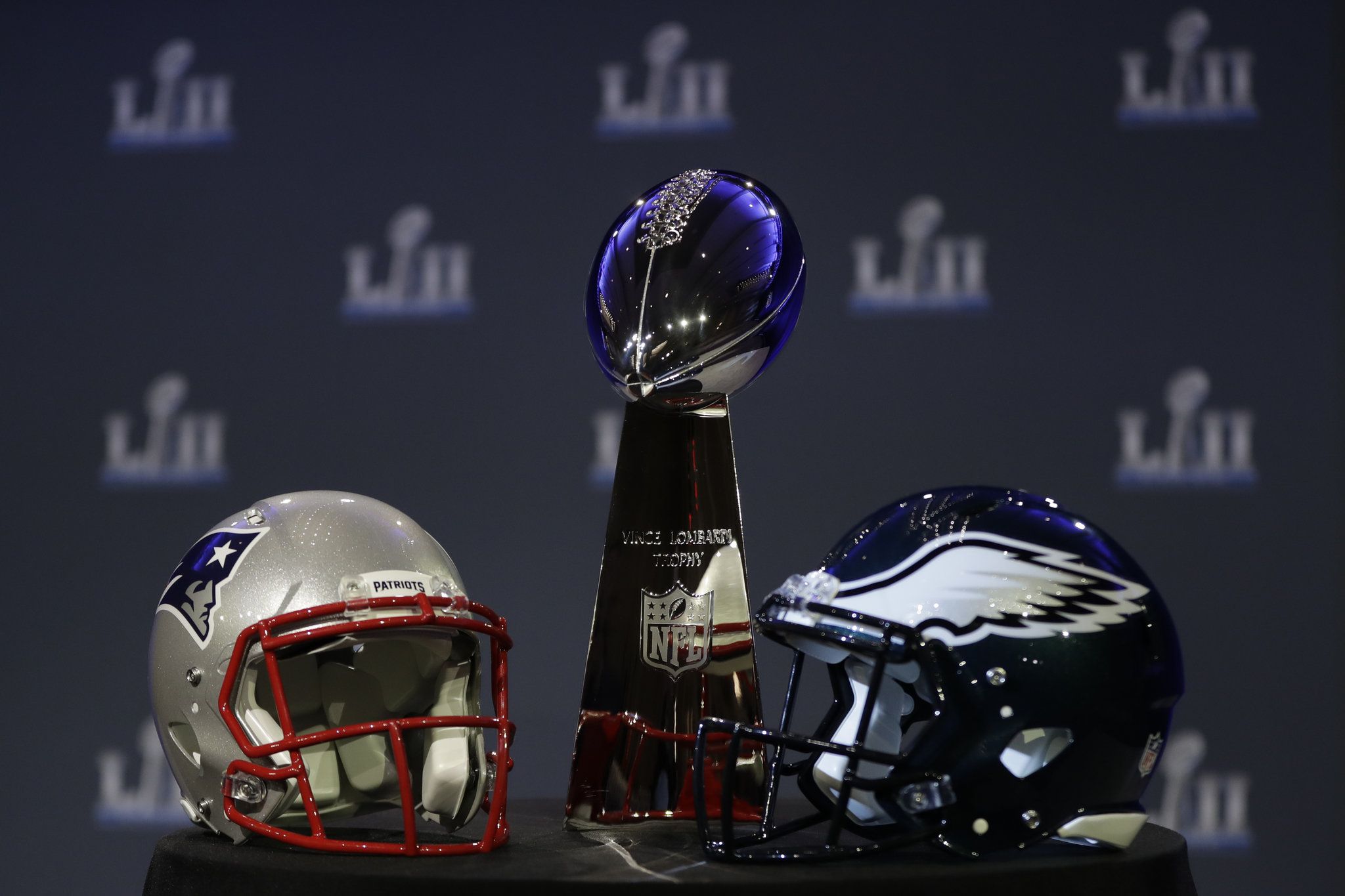 The spread opened with the underdogs being given as many as 6.5 points, the longest line of any Super Bowl team since 2009. But with money flowing on the Eagles, oddsmakers adjusted the line to entice wagers on the Patriots.
Following a bit of fluctuation, the general consensus has stabilized over the last several days, with most books in agreement on 4.5 points. There are a few exceptions, as Caesars, the Westgate SuperBook, and Station Casinos have New England spotting only four points.
William Hill, operator of 108 sports betting facilities in Nevada, and CG Technology, which runs odds for The Venetian and Palazzo, Cosmopolitan, Tropicana, and others, has the line at 4.5 points. Mirage and Wynn books do, too.
As for the over/under, Las Vegas likes 48 or 48.5 points.
Line Movement
CG Technology says more than 2.5 times as much money has been bet on Philadelphia than New England. Caesars has taken three times as much money, and twice as many slips, on the NFC champs. There's been at least four seven-figure wagers on the Birds as of Wednesday, but none on the Pats.
While the Super Bowl spread hasn't changed much over the last 72 hours, some sportsbooks believe money will come late on the Patriots, and that will push the spread a bit longer on Philadelphia in the hours leading up to the February 4 kickoff in Minneapolis.
"I truly think Patriots money shows up, and this line closes at -5 or -5.5," Stratosphere sportsbook director Ed Malinowski told ESPN this week.
Patriots tight end Rob Gronkowski, who has been under the league's concussion protocol since being knocked out of the AFC Championship game, confirmed this week what nearly everyone already knew: he's going to play in Super Bowl LII. One of quarterback Tom Brady's favorite targets, Gronk's availability might additionally entice some late wagers on New England.
Props Get Action
Las Vegas and online sportsbooks allow bettors to gamble on just about everything related to the Super Bowl. From Justin Timberlake's halftime performance (Will Janet Jackson make an appearance? 10-3), to which "team" will win the Animal Planet Puppy Bowl (Team Fluff -145, Team Ruff +105), the outlandish novelties have something for everyone.
The prop bets generate plenty of media headlines, but don't typically get much betting action. However, the outcome of the coin flip usually does receive considerable money. Last year, CG Technology took over $100,000 in wagers on the heads or tails result.
Bettors gambling on the coin flip in 2018 are taking heads at a rate of more than 1.5 times over tails. However, the overall money is still about equal. The SuperBook has the line at -102, or implied odds of 50.5 percent, on both heads and tails.