10 Exotic Cats Removed From Magician Dirk Arthur's Vegas Ranch
Posted on: October 18, 2023, 08:05h.
Last updated on: October 19, 2023, 11:55h.
When he died on Sunday at his home at age 63, Las Vegas magician Dirk Arthur left behind 10 matters requiring immediate attention — six tigers, one snow leopard, two clouded leopards, and one bobcat.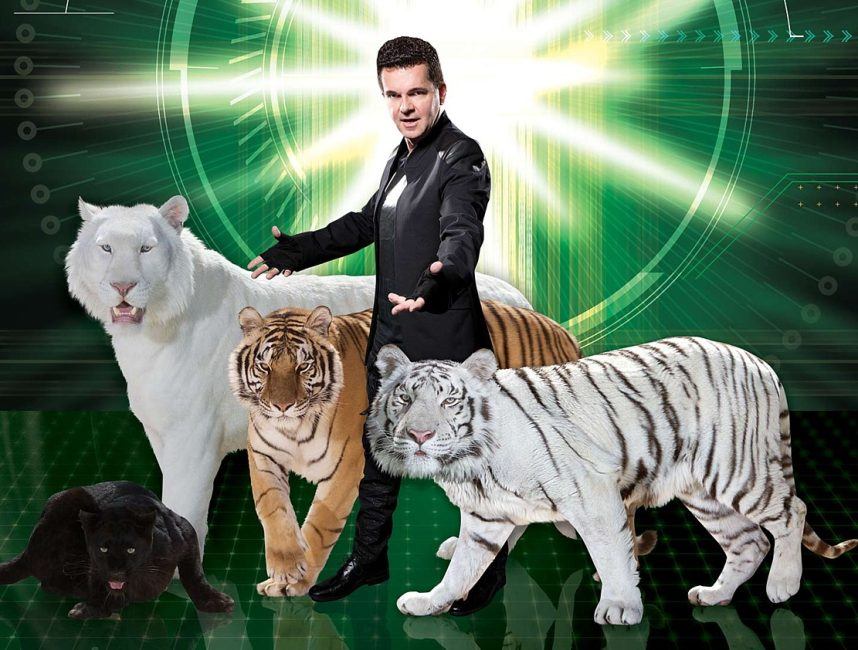 A representative of Clark County confirmed to KLAS-TV/Las Vegas that the county's Animal Protection Services removed the cats from Arthur's ranch — located South of the Las Vegas Strip near the Silverton Casino – and are currently caring for them.
The rep told the news station that the animals are "in the process of being relocated to an appropriate animal sanctuary."
People for the Ethical Treatment of Animals issued a statement on Thursday urging Clark County officials to "send these exotic cats to accredited sanctuaries where they could live in peace and not deliver them into the hands of another exhibitor, who would only exploit them for personal profit."
Arthur was reportedly found unresponsive in his bed by a housemate. His cause of death is currently under investigation by the Clark County Coroner.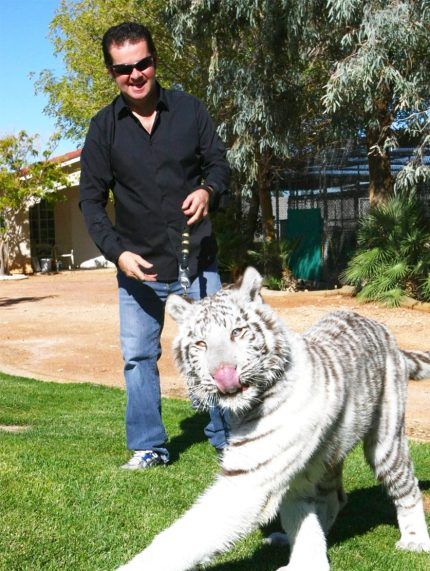 Nine Lives
"Dirk Arthur's Wild Magic" debuted in 1997 in "Jubilee" at Bally's, before subsequent incarnations leapt to the Silverton, Plaza, Tropicana, O'Sheas, Harrah's in Reno and Laughlin, and the Riviera, a few months before that hotel closed in 2015.
By then called "Dirk Arthur's Wild Illusions," it was the official last exotic cat show ever staged on the Las Vegas Strip.
The ninth venue (and life) for "Dirk Arthur's Wild Magic" occurred at the Westgate for five months in 2017 and 2018. Before opening, Arthur was forced to scratch plans to feature a snow leopard, bobcat, birds, and a duck.
Arthur blamed space limitations at the time, though he had previously performed in smaller showrooms. The animal-rights groups who protested the show claimed a victory when the cats were removed.
Bizarre Timing
News of Arthur's death comes just a week after the 20th anniversary of the accident that ended the career of Siegfried & Roy, which it turns out we weren't told everything about at the time.
Back then, big-cat shows had already begun to fall out of favor because of a cultural shift toward animal welfare and conservation. But Roy Horn's infamous tiger attack greatly hastened the end of the era of caged animals performing acceptably for audience amusement in Las Vegas.
By 2017, even the Ringling Brothers Bros. and Barnum & Bailey Circus, a staple of children's entertainment since 1871, pulled up stakes — though the world's most famous big top returned last month without animals.

Last Holdout
Up until July 2022, Arthur planned to single-handedly bring performing big cats back to the Las Vegas stage. He kept at least 10 of them in a private zoo on a 1-acre habitat west of the Strip near the Silverton at an estimated cost of up to $150K per year.
However, Arthur's plans to stage a new animal show called "Magic Unleashed" were dashed when animal activists deluged the owner of the Notoriety Live theater at Fremont Street's Neonopolis, where Arthur had hoped to perform, with over 400 protest emails.
Times for Arthur had apparently gotten so lean that, according to the R-J obit, he last worked for the Westgate as an usher — presumably in the very theater where his show once headlined.
Most Read