The GameStop Saga Has Had People Googling The Completely Wrong Thing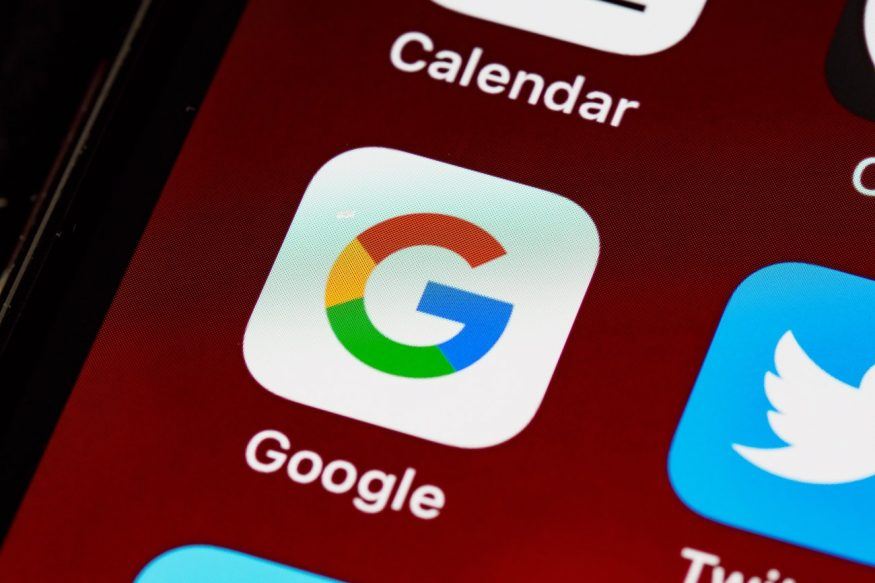 If you're one of the people who's been Googling 'gamestop what is happening' on the sly during the past week, then you're not alone.
The turbulent GameStop saga has taken the world by storm, on an absolute rollercoaster of emotions.
It has also, coincidentally, caused a surge in traffic for something totally different.
Drop the 'e' out of 'GameStop' and you end up with 'GamStop', which is actually a gambling exclusion scheme for people in the UK.
So while on a hunt to working out what the heck's been going on, some people have accidentally ended up finding a tool that prevents them from gambling instead.
Google Trends data has revealed a huge spike in people searching for 'gamstop' and 'gamstop stock':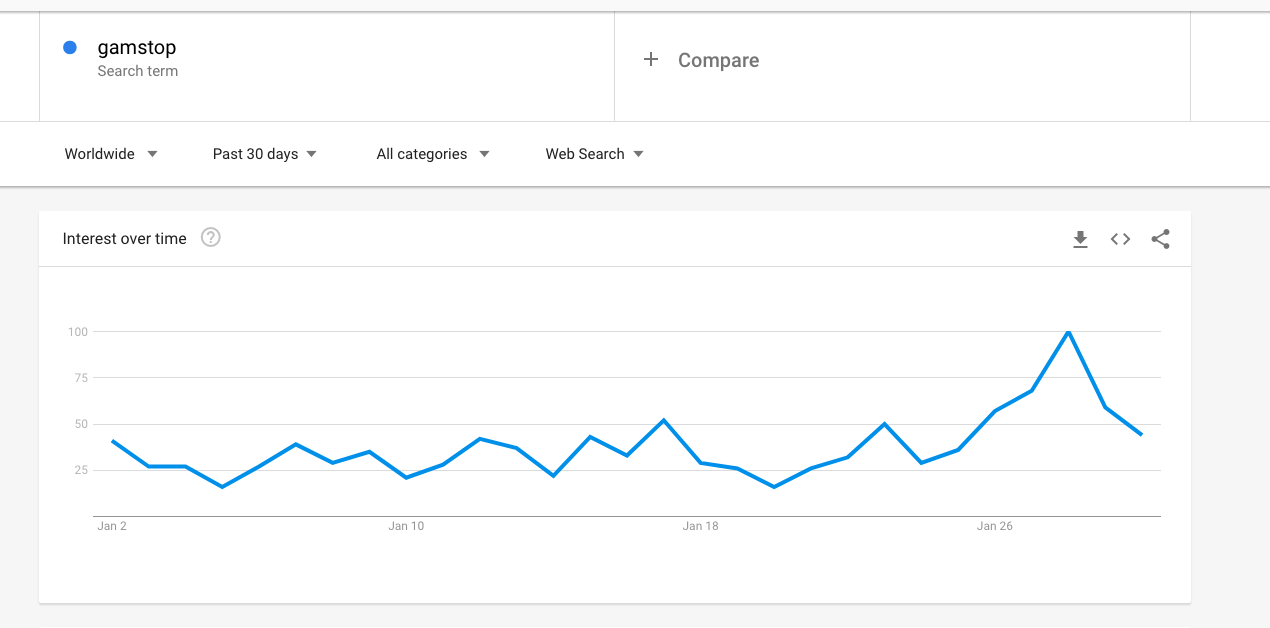 As you can see, no one was searching for 'gamstop stock' until towards the end of January: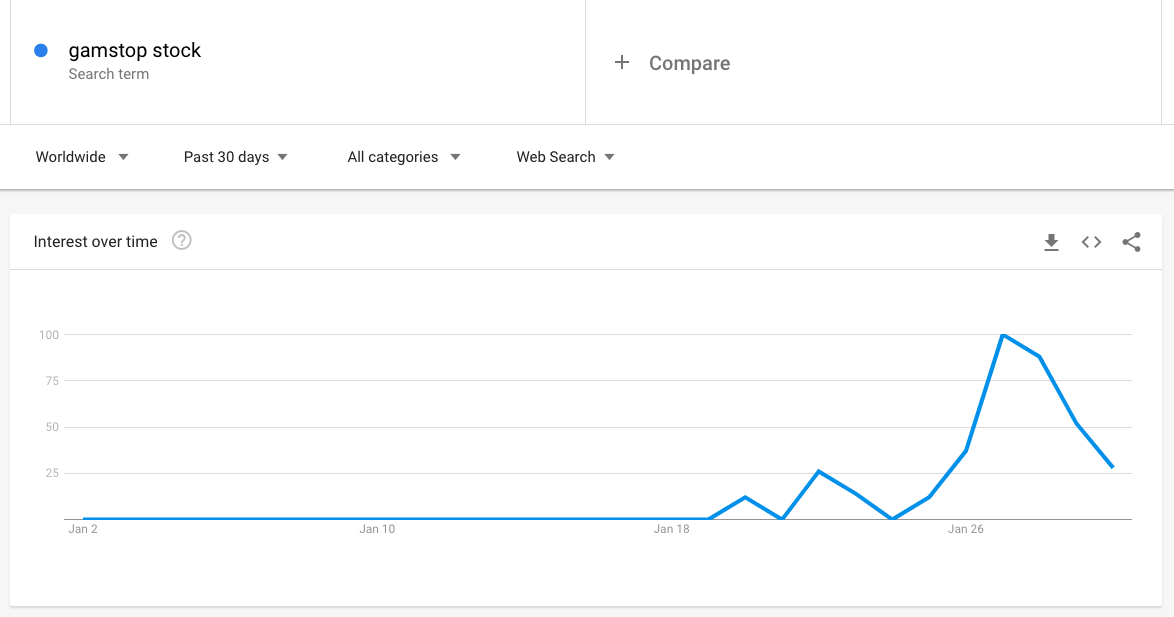 What is GAMSTOP?
GAMSTOP is a self-exclusion scheme for UK-based gamblers who want to restrict their online gambling activities. It's a free service that aims to help people curb their gambling addiction.
And given that it's a not-for-profit organization, it's unlikely you'll be able to buy shares in it any time soon.
Although it's unrelated to the US store that sells games, consoles and various other electronics, the connection to the whole story seems quite fitting when you consider the gambling involved in trading…
More on this topic: