The Best Airports For Gambling
Airports are often places of emotional turbulence. Loved ones departing and reuniting, travellers fearful of flying or excited by the very prospect of their trip and children rolling around on their luggage.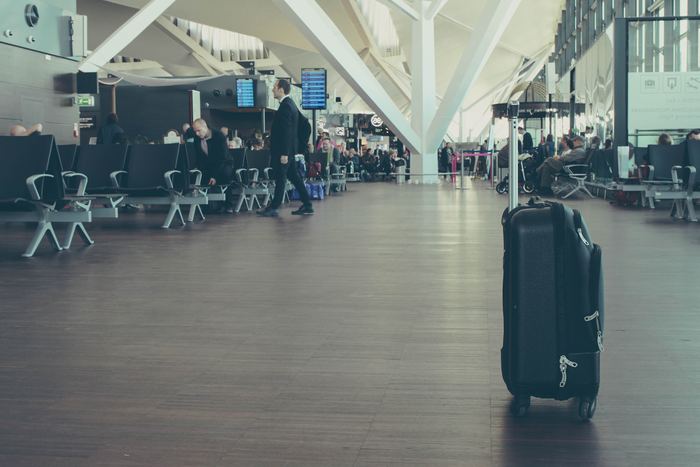 The rollercoaster of emotions can also be added to by those passengers that choose to partake in gambling before or after a flight.
Let's look at the best airports to have some gambling fun at.
McCarran International Airport, Nevada, US
The first airport on this list is undoubtedly the most obvious being located in Las Vegas. You only need to read this news story from back in August of this year that covers a woman winning $1.6 million on the slots there to understand why.
The winner was identified as Sanda A from Dublin, California. She won the seven-figure jackpot when playing from a $5 bet on the Wheel of Fortune Pink Diamonds slot.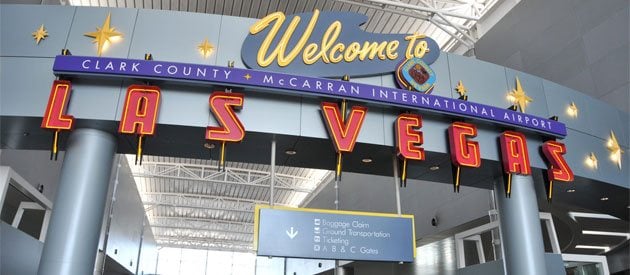 McCarran International Airport has an estimated 1,300 slot machines for players to try when they are either arriving at or departing from Las Vegas.
As one of the most attractive gambling destinations in the world it makes complete sense for the Nevada Gaming Control Board to give the green light for slots to be made available to play at the gateway to the city.
Amsterdam Airport Schiphol, Amsterdam, Netherlands
Amsterdam is a very important inclusion on this list. Not only is the Netherlands one of the most liberal countries in the world, Amsterdam Airport Schiphol is also used as a major transfer point for connecting flights to a wide range of destinations across the globe.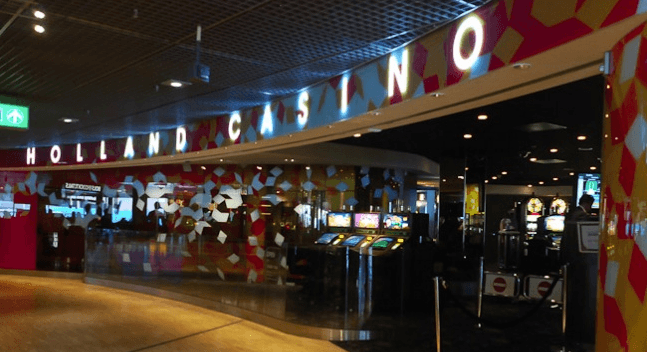 There is a high chance that if you are a frequent flyer or you have ever flown from the US to Europe before, you will have landed at Amsterdam Airport Schiphol.
What better way to wind the clock down during a layover or transfer than playing on a few slots in the Holland Casino that is located within the airport. Other games on offer at the airport casino include poker, roulette, bingo and Punto Banco.
The opportunity to win a small fortune definitely adds a bit of excitement to what would otherwise be a very tedious stop-over. You have to love the Dutch.
Reno-Tahoe International Airport, Nevada, US
It's back to the good old US of A for this next airport. Reno-Tahoe shows exactly why Nevada leads the way when it comes to gambling.
The casino at this airport covers 4,100 square feet of space and boasts more than 230 slot machines. Titles to play include slots like Wheel of Fortune, Elvis, and Jeopardy. IGT are the main developer supplying the slots so if you are a fan of their machines then you'll be right at home.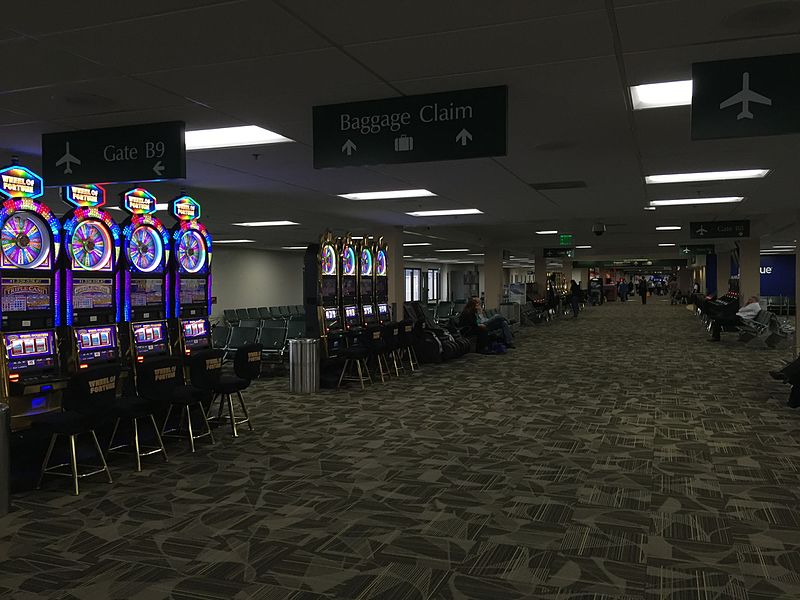 The casino also offers some real American dining with the Brew's Brothers restaurant. This gives players a chance to sit down and chill out between their time at the slots. It also goes a long way to offering a more relaxed vibe across the slot machines.
The intensity on the machines that can be present at McCarran International Airport is absent here.
Heathrow, London, UK
The UK has a very relaxed approach to gambling. Land-based and online gambling are both legal across the country. Winnings aren't even subject to any tax laws either.
This means travellers can get playing on the slot machines that are available to play at airports up and down the country without the worry of paying the tax man a percentage of their winnings.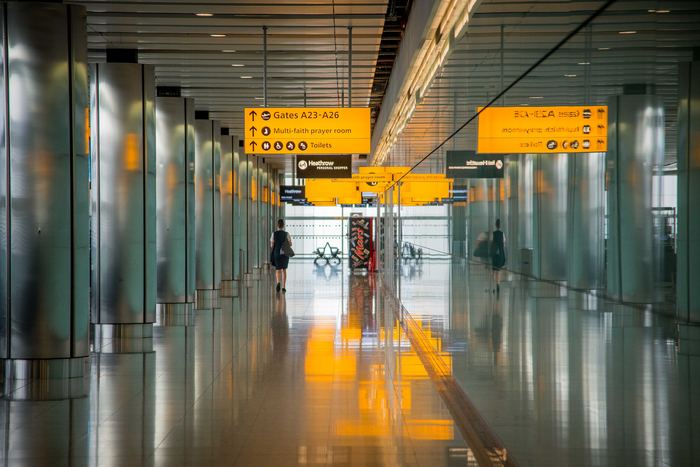 Heathrow is the largest airport in the UK, so it is the airport that makes this list. It might not have an on-site casino like McCarran, Schiphol, or Reno-Tahoe but gambling opportunities are present in the form of slots and fruit machines. These are individual cabinets scattered around the airport.
In the UK, there are also mobile casinos in operation such as PokerDealersLondon.co.uk. They offer a service where a dealer will travel to you to satisfy your gambling needs, even if you're staying in one of the airport's hotels.
Now that's convenience on a whole new level.
Elko Regional Airport, Nevada, US
Yes, you've guessed it, we're back in Nevada.
Stockmen's Casino at The Ramada Elko Hotel and Casino is a quick shuttle journey from the airport terminal. It is only a regional airport so it doesn't have the level of traffic that the other airports on this list endure but it is still a worthy addition to this list.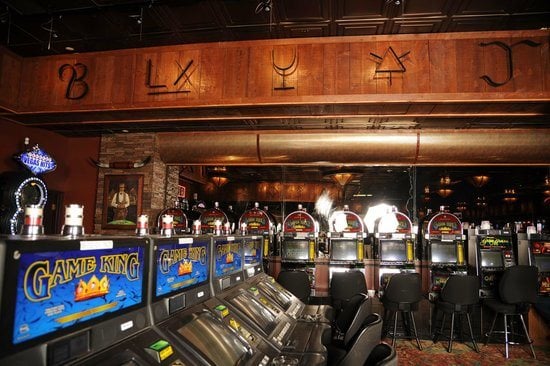 Stockmen's Casino is easy to get to if you're arriving in or departing from Elko Regional Airport. It is situated roughly 1km from the runway so if you need to kill some time at the tables then get involved.
The down side is that the table games are only open to play between 6pm and 2am every Monday to Saturday.
Pittsburgh International Airport, Pennsylvania, US
Pittsburgh International Airport completes this list as a wild card addition.
Back in June of this year, the Pennsylvania House gave the go-ahead for state legislation to change so that casino-style gambling laws could be expanded to cover airports, bars, and off-track betting parlors.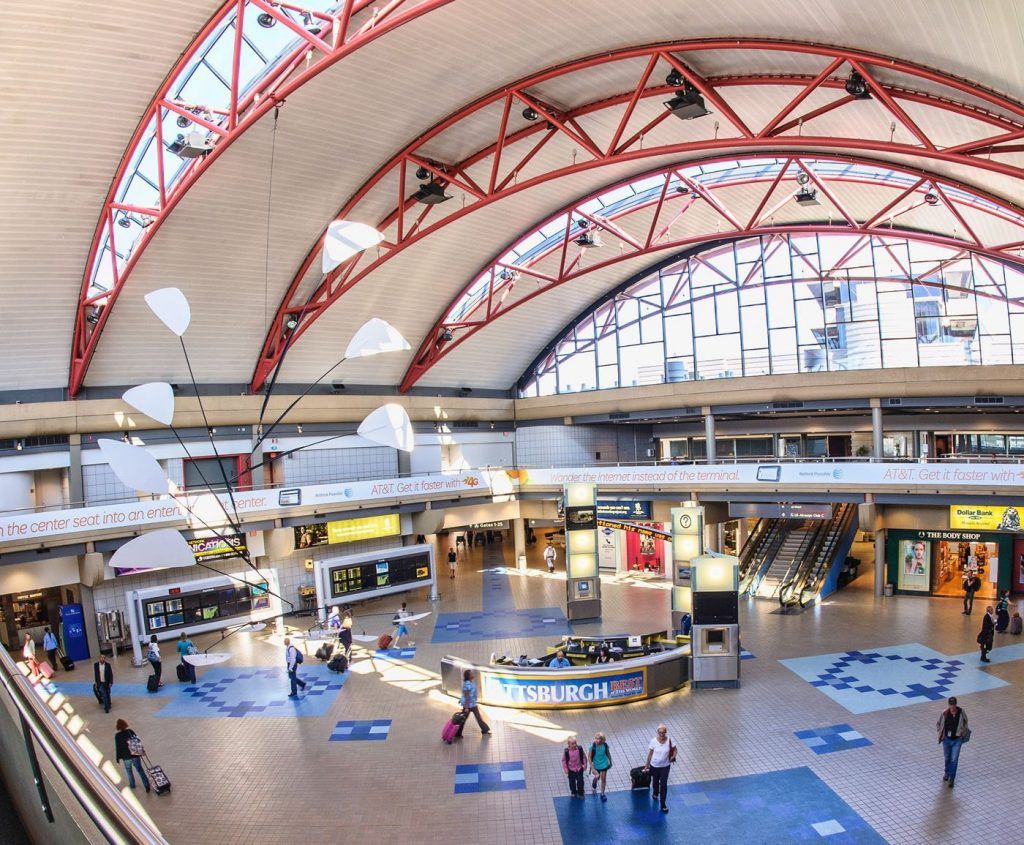 This decision means that plans are already afoot for Pittsburgh International Airport to begin offering gambling facilities to passengers arriving and departing at the airport in the coming years.
It is a huge positive move for gambling within the state of Pennsylvania and is certain to be welcomed by flyers that love to have a gamble before or after they travel by air.