Top 10 Greatest Boxers Never To Win World Titles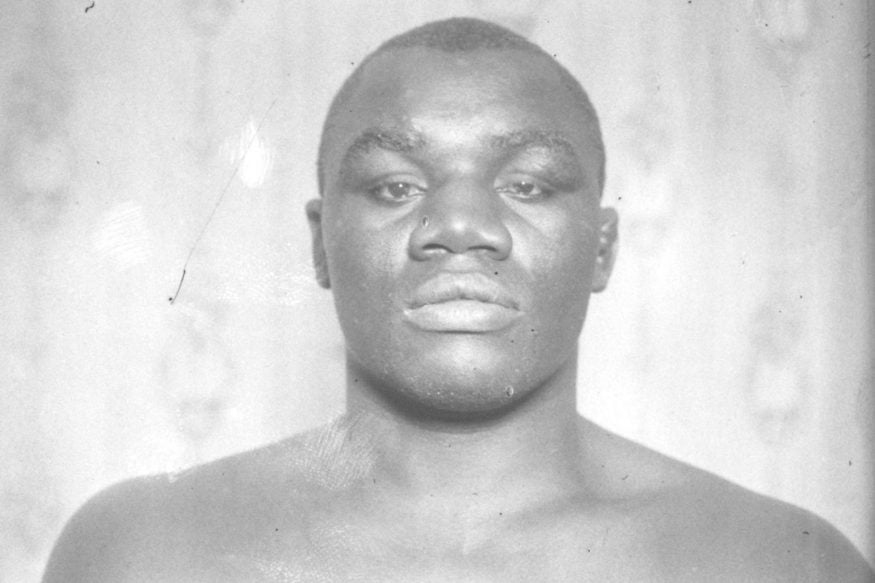 World titles are viewed as the pinnacle achievement in boxing. Every fighter with ambitions coming into the sport has their eyes fixed firmly on becoming a world champion.
In the current landscape, although still being a tough career task, it's a lot easier to acquire some version of a world title belt compared to much more fierce and competitive past times.
At one point in time, just entering the ring to battle for world honours was in itself a rare accomplishment – let alone actually winning one.
Back when there was only a single title holder in each weight class too, being a leading contender within your division was actually admirable but to reign as champion was a truly momentous feat.
Due to an abundance of different types of belts in the current climate, there's absolutely no doubting that the following names on our list of uncrowned kings would be distinguished world title holders today.
So today we wanted to list 10 of the greatest boxers never to win world titles during their legendary and hugely illustrious careers (in no particular order).
1. Sam Langford
While there are many great fighters of the past that were cruelly denied their crowning glory in the sport, there's no questioning who the best uncrowned king in history is.
The immortal Sam Langford is proof that world titles aren't the be-all-end-all in boxing.
There is an abundance of far lesser fighters that have reigned as multiple-weight champions in the modern day and won't be fondly remembered long-term.
Yet, "The Boston Terror" never got his hands on the gold and is undoubtedly a top five all-time pound-for-pound great.
The Canadian Hall of Famer's record and resume is unbelievable.
He beat legendary lightweight champion Joe Gans at just 17 years of age – one of boxing's all-time greatest victories – when the title wasn't on the line and was unfortunate to only draw with welterweight king Joe Walcott.
Langford also bested the first ever African-American heavyweight champion Jack Johnson but was ironically denied a rematch for the heavyweight crown through the colour line, while Jack Dempsey later admitted he avoided giving him a title shot too.
2. Charley Burley
The leading light in boxing's famous Murderers' Row, Charley Burley was a supreme technician in a career at welterweight and middleweight, beating a host of impressive names.
Among those victories include Holman Williams, Jack Chase, Jackie Burke, Bert Lytell, Fritzie Zivic, Cocoa Kid and Archie Moore.
But the legendary Burley was sadly unable to land himself a shot at the gold during his era. Henry Armstrong's welterweight title was an ambition, but that bout never came to fruition.
The American's credentials are proven by the elite champions that are believed to have avoided him including Hall of Famers Billy Conn and Marcel Cerdan.
But the most notable is arguably the greatest pugilist in history: Sugar Ray Robinson.
Iconic trainer Eddie Futch also referred to Burley as "the finest all-around fighter I ever saw."
3. Lew Tendler
Hall of Famer Lew Tendler was another incredibly talented fighter that would no doubt have been world champion in any other era.
But he had the misfortune of competing during a remarkable time for the 135lbs division, with a host of legends making up a golden generation.
One of the most accomplished southpaws the sport has ever seen, "Lefty Lew" came close to overcoming arguably the top lightweight in history, Benny Leonard in his prime, but ultimately fell short.
He also ousted reigning light-heavyweight champion Pinky Mitchell while the title was not on the line and dropped a narrow decision in a welterweight championship clash against Mickey Walker.
4. Herbert Lewis Hardwick
Puerto Rican battler Herbert Lewis Hardwick was another prolific member of Murderers' Row and was unfortunately never granted a crack at world honours at all.
Known as "Cocoa Kid", he notched up an array of top welterweight and middleweight victories against the likes of Holman Williams, Young Peter Jackson, Jack Chase and Chalky Wright.
He finished a 244-bout career with a sublime record of 178-58-11 but was avoided by illustrious champions, most notably the great Henry Armstrong. He refused to give him a shot at his welterweight crown.
Even Sugar Ray Robinson is widely believed to have broken various fight agreements to face Hardwick, who reportedly dropped him in a sparring session between the two.
5. Patrick McFarland
Despite having rallied to 70 wins, five draws and just a single loss across an outstanding career, Patrick McFarland never got his hands on world honours either.
His exploits came across lightweight and welterweight divisions, besting world champions Tommy Kilbane, Freddie Welsh and Jack Britton.
The Chicago-native clinched triumphs over Hall of Famers Mike Gibbons and Owen Moran as well, proving his overall credentials as a true uncrowned king from the early 1900s.
6. Holman Williams
Another member of the legendary Murderers' Row group.
Holman Williams was another African-American great who would win the World Colored Championship at 147lbs but fell victim to the frustrating and sickening times.
The Florida-born pugilist was revered as one of the most technical astute fighters of his era and pulled off victories over Archie Moore, Lloyd Marshall, Charley Burley, Cocoa Kid and Eddie Booker.
Towards the back end of his impressive career he went the distance with both middleweight champions Jake LaMotta and Marcel Cerdan too.
His willingness to take on the best from welterweight to light-heavyweight eventually saw him rightfully honoured in the Hall of Fame.
7. Harry Wills
There was a time when Harry Wills was the consensus heavyweight king.
The formidable "Black Panther" had gained a fearsome reputation in the 1920s and a monumental showdown with division champion Jack Dempsey was pushed for.
But it never came to fruition, leaving the New Orleans sensation as a scandalous victim of the colour line.
Wills boasts an abundance of great wins nevertheless, having beaten all of Sam McVea, Battling Siki, Billy Miske, Joe Jeannette, Sam Langford, Luis Firpo, Bill Tate and Kid Norfolk.
Those were incredible feats, particularly when compared to the resume of "The Manassa Mauler", who is remembered as an American icon for perhaps less distinguished career coups.
8. Mike Gibbons
Brother of esteemed heavyweight Tommy Gibbons, older but smaller sibling Mike is remembered fondly as one of the best ever welterweight and middleweight prize-fighters.
This is in spite of never getting his hands on a world title during a brilliant career, proving to be too much of a force for his own good.
He took on all-comers across his divisions including Mike O'Dowd, Ted Lewis, Packey McFarland, Jeff Smith and Harry Greb, who was subsequently quoted as telling his manager: "From now on, match me with one guy at a time."
Gibbons had claims to the middleweight crown in 1909 following the murder of champion Stanley Ketchel but never actually won it in the ring.
9. Jack Blackburn
A self-proclaimed veteran of over a supposed 400 fights, Jack Blackburn still never managed to be granted a shot at a title from lightweight to welterweight.
The American is probably more famed for being the trainer of dominant heavyweight champion Joe Louis after hanging his own gloves up.
Blackburn faced a plethora of prominent foes including Joe Gans, Sam Langford, Harry Lewis, "Philadelphia" Jack O'Brien and Harry Greb.
10. Jim Driscoll
He may not have won a championship but that didn't stop many announcing him as "Peerless" Jim Driscoll.
The Welshman gained wins over world champions Abe Attell and George Dixon, while putting in competitive displays against Owen Moran and Freddie Welsh.
Driscoll was an elusive and very smart featherweight puncher who did become British champion and held the Lonsdale strap in 1910, which is still highly coveted today.
Other notable names: Ken Norton, Wesley Ramey, Willie Joyce, Herol Graham, Owen Moran, Michael Watson, David Tua, George Benton, Joe Choynski.