Wynn Preps for New Show, Parasol Down Refresh and Debut of Aft
There's a lot going on at Wynn Las Vegas, so we figured it was a good time to check in on one of our favorite Las Vegas resorts.
For starters, Wynn has erected a number of temporary "walls" near the former "Le Reve" theater.
Wynn's building out the theater area for a new show, details about which have been elusive.
Sources, including a Wynn official, say "Olympus" is the working title of the new show.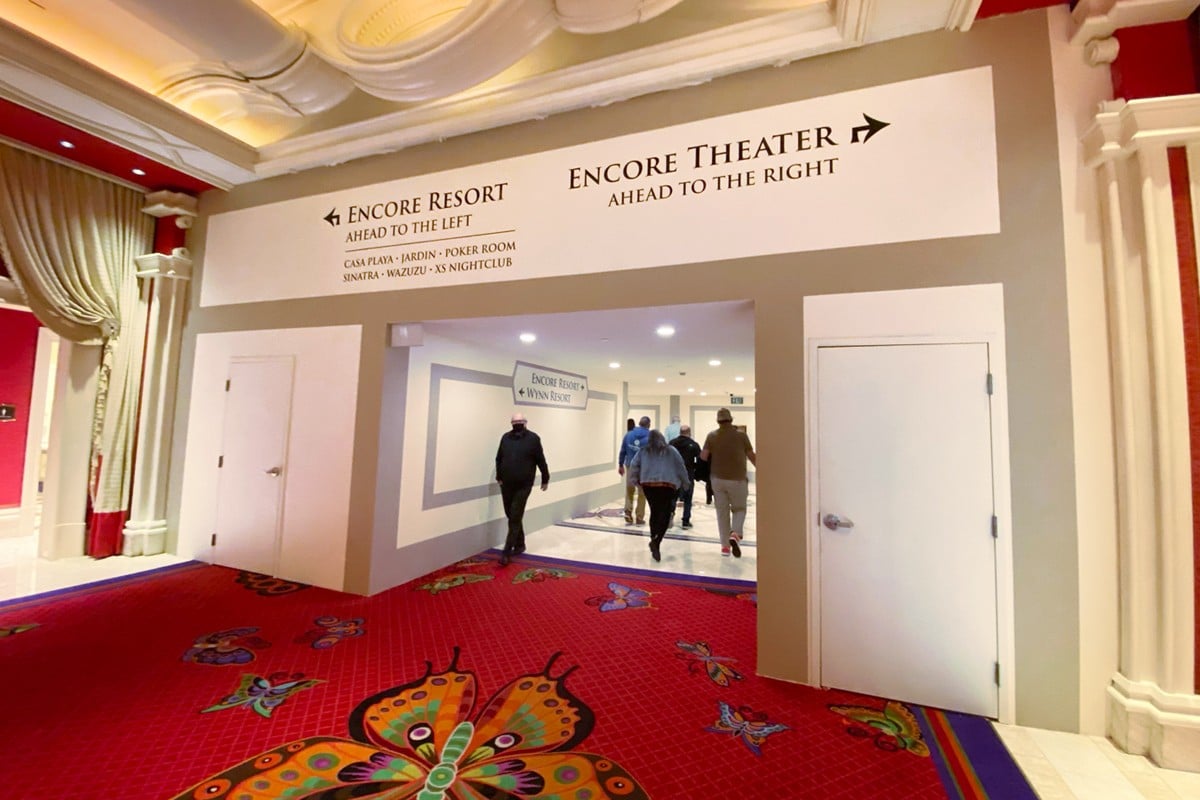 What we do know about the new Wynn show is it will be very visual (making it appealing to international audiences as knowledge of English or following a plot won't be required), and it will not involve a massive water tank.
While "Le Reve" was water-based, the production's 1.1 million gallon water tank was demolished shortly after the announcement of the closure of "Le Reve" back in August 2020. Let's just say the pandemic provided cover for lots of awkward decisions at Las Vegas casinos. (See also buffets.)
We're pretty sure "Le Reve" was losing money even before the pandemic. It had 90 performers and about 140 technical staff, including a team of 16 divers.
Lavish productions have a tough time penciling out these days. Just ask Cirque. ("Le Reve" was often mistaken for being a Cirque show.)
We trust Wynn has something impressive (while being cost effective) in store for its theater, so circle back for that news.
Elsewhere at Wynn, the resort recently shared it will open a patio area near Parasol Down called Aft, described as a "cocktail deck."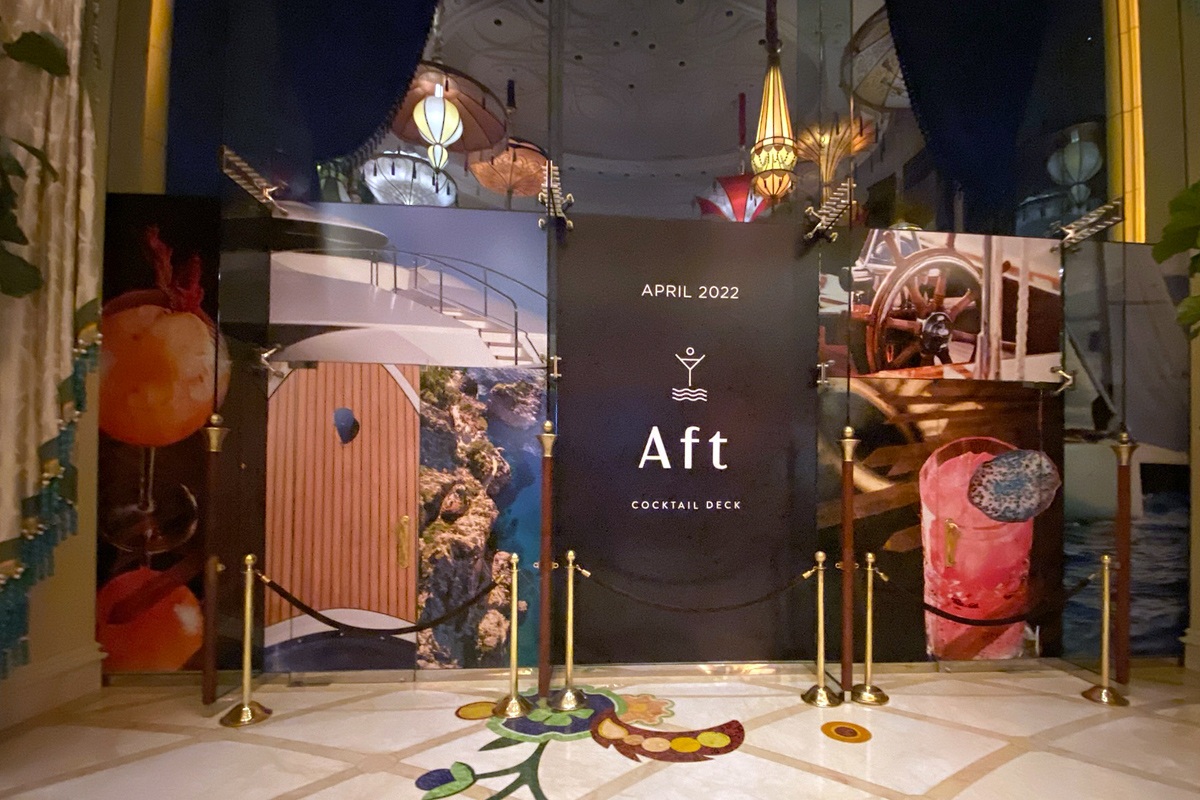 Again, details are few, but that nautical-sounding theme (a sign has a close-up of a yacht, a seaside scene and a boat helm) will apparently not carry over inside.
Here's a look at the area we're talking about, in case you don't have the floorplan of Wynn memorized.
The popular Parasol Down will be getting a refresh, but we've been told the new concept will retain the word "Parasol," which provides home the sexy parasols dangling from the ceiling aren't going anywhere.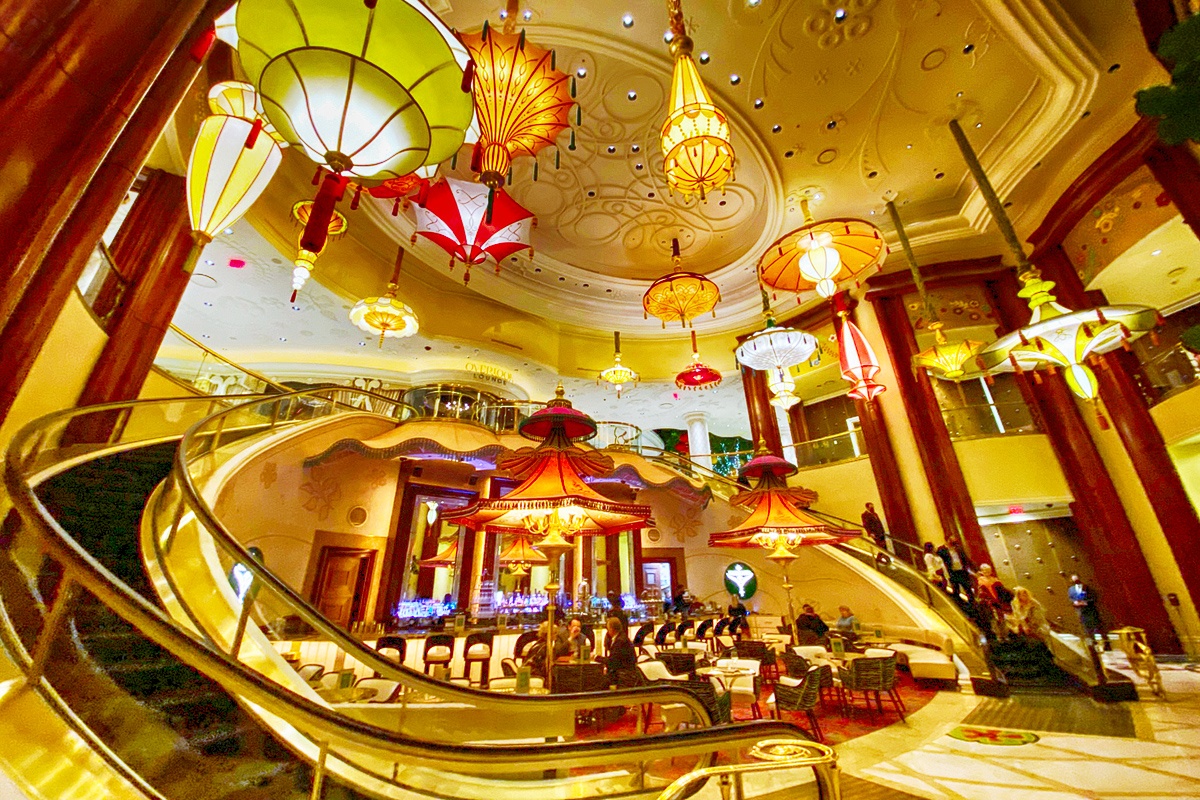 The retooling of Parasol Down comes on the heels of a rebrand for Parasol Up. The former Parasol Up lounge is now called Overlook, and is always packed during our visits.
We've become spoiled by Wynn Las Vegas, as pretty much everything they do is done with style and class, so we're expecting the same from these upcoming changes.
Wynn knows even longtime fans need new and shiny and fresh to ensure they'll stay fans even longer.
Update (2/1/22): A fresh sign at Wynn says, "Our newest dream comes true in the fall of 2022." That refers to Wynn's new show, as "Le Reve" is French for "the dream."