Why We're Worried About the Mob Attraction's Aquarium
The Mob Attraction at Tropicana is slated to close its doors on Nov. 3, 2013. (Not to be confused with the extraordinary Mob Museum, still flourishing, downtown.)
We stopped by the Mob Attraction at Tropicana the other night, and from the sound of the crickets, the troubled attraction already feels shuttered.
One of the draws of the Mob Attraction has been its custom, gangland-themed aquarium, featured on the premiere episode of a popular Las Vegas-based reality show, "Tanked."
It's a big boy, with vaguely mob-related items inside (Tommy guns, sticks of dynamite), as well as two large flat scree TVs, submerged.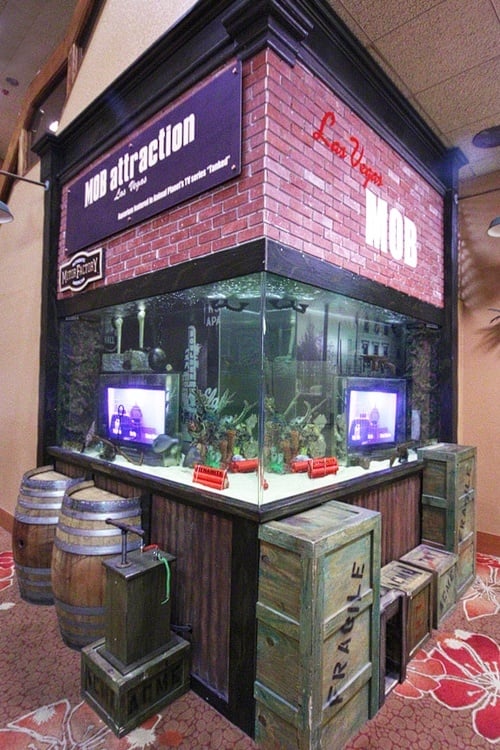 Which begs the question, what happens to the custom tank, designed and built by Acrylic Tank Manufacturing, when the Mob Attraction closes?
We asked. The answer from the Mob Attraction was they'll be taking it to their new location. Which is where things get awkward. While we'd love to see the Mob Attraction set down new roots, such promises of relocations often don't bear fruit in Las Vegas. (For one thing, tickets are $33. Ouch.)
Which means this impressive "Tanked" tank could end up being dismantled, never to see the light of day again.
The Mob Attraction claims it will have an announcement about its new location in November, 2013, but we won't be holding our breath.