Vital Vegas Podcast, Episode 4: Talking the Talk
Shockingly, there's a fourth episode of the Vital Vegas Podcast. We did not see that coming.
In this week's episode, we cover a lot of ground.
There's an interview with comedian and juggler Jeff Civillico. The Flamingo headliner has a new TV show about Las Vegas, and the show is produced in a shipping container that sits on a water fountain at Linq promenade.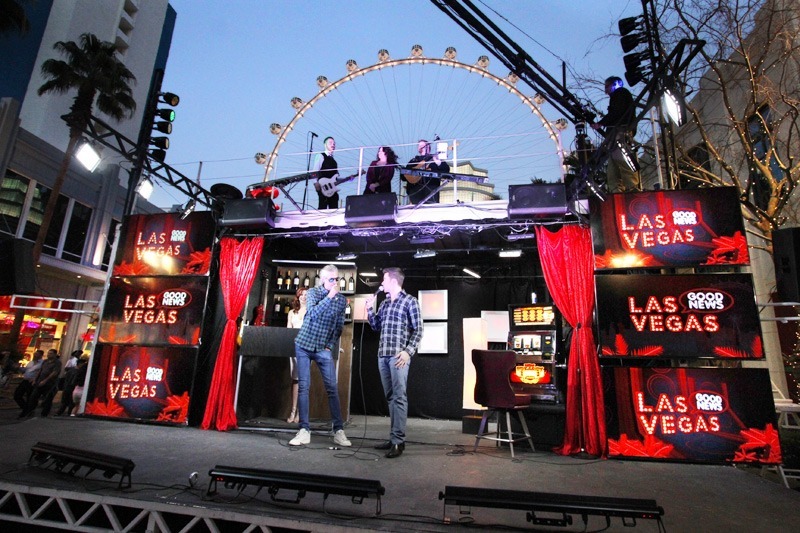 Visit the Las Vegas Good News Web site, watch for the show in your hotel room or on Channel 13 (the ABC affiliate in Las Vegas) and make sure to keep an eye on Chelsea Phillips-Reid, one of Civillico's bevy of co-hosts. Her pre-taped, "Daily Show"-style interview (back when "Daily Show" was funny) with a Gilley's chef was a stand-out on the episode we attended.
We also chat with Seth Debowy, an entrepreneur whose company, Vegas Felt Co., makes clothing from salvaged casino table felt. Debowy provides an insider's look into the process of developing his line of collectible clothing, and shares a few felt secrets, too.
For example, the vast majority of casino tables don't actually use felt. We also learned if a high roller requests it, casinos will give them the table felt after their play. And also possibly cocktail servers.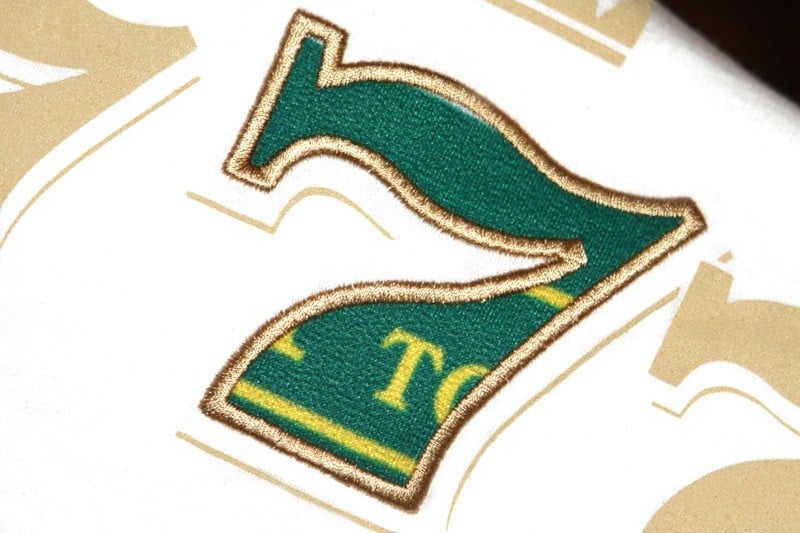 The clothing company has come a long way since we first checked in. Check out the company's official Vegas Felt site for more information.
Also on the show, we give our imbicilic take on the latest Las Vegas news, share some Las Vegas history (Barbary Coast closed this week back in 2007, now it's the Cromwell) and drop the usual exclusives, including the fact Cosmopolitan resort is on the precipice of rolling out a drink voucher system at all its casino bars.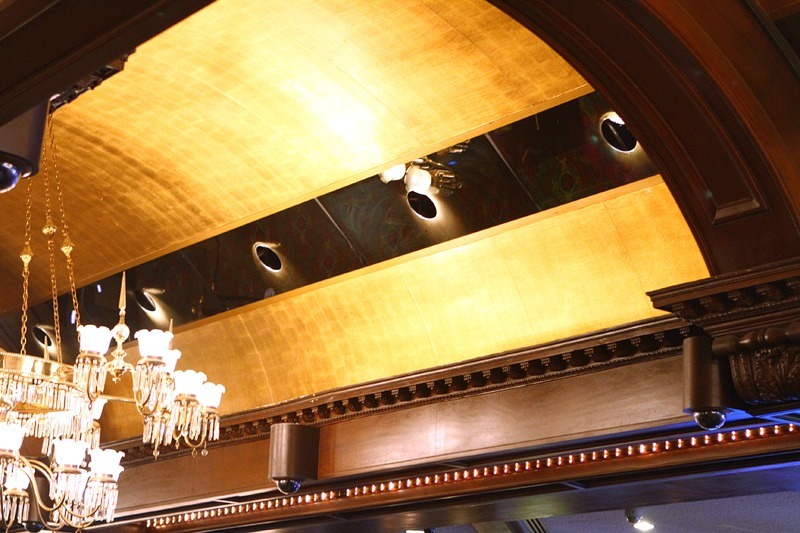 Don't miss some great listener questions: What's the most trouble we've gotten into for a security breach? What's a recommended panty-dropper cocktail? What are our five favorite video poker bars? All that and much, much less.
Oh, in the spirit of Jimmy Kimmel's popular "Mean Tweets" segment, we read mean reviews of our podcast. Out loud. Somebody's got to do it.
This iTunes review is a definite highlight: "End this abortion of a show before you lose all credibility." Honestly, that's an insult to abortions.
Take a listen. You can find all the episodes here. Subscribe at iTunes, and leave a review. Drop us a line to ask a question or tell us to STFU. You can also Tweet to @VitalVegas.
The Vital Vegas Podcast. It's all the things you've come to loathe about this Las Vegas blog, but with more annoying ice-clinking.