Vital Vegas Podcast, Ep. 147: Whale Dice, Profit Margins and New York-New York Rambling
Listening to a podcast is one of the best ways to stay connected to Las Vegas between visits. It's either that or reviewing photos from your last trip, and nobody wants to open that can of worms.
It's episode 147! This, of course, is a special number to numerologists. In numerology, 147 is considered an "angel number," and conveys a message of change, positive thinking and resilience. We would love to make fun of numerology for being utter nonsense, but given we frequently pray for "hard ways," we'll just move on.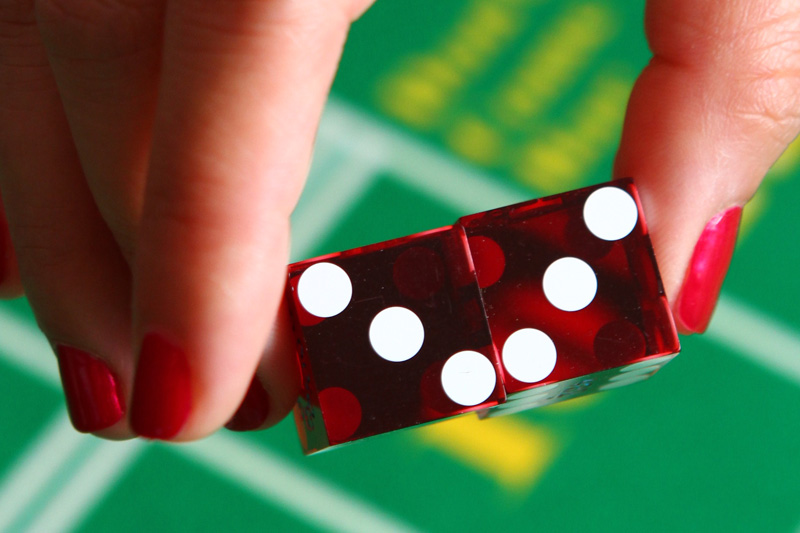 Speaking of dice, in this episode, we share a story of a craps adventure in the company of a high roller. High rollers in Las Vegas are commonly referred to as "whales," and the high rollers aren't even offended, surprisingly.
The story involves lots of craps jargon, like "George." A "George" is a good tipper. Also, the aforementioned "hard ways." Hard ways are a proposition bet where you have to get a number as a pair (a hard six is a pair of threes).
Craps is a hoot. Here are some colorful names for dice combinations.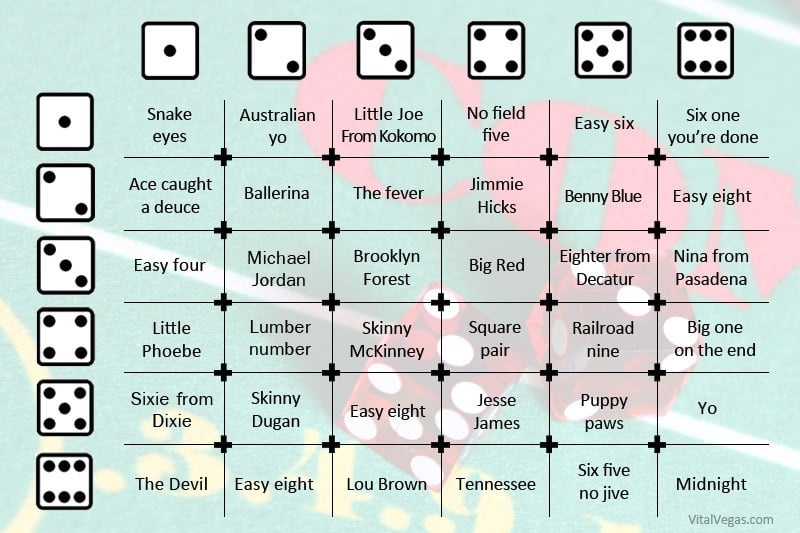 There's also a discussion of poor form in craps, like a hot shooter making the rounds after their roll begging for tips. Another big no-no is trying to "buy in" (join the game) during a hot roll, which can result in dirty looks and sometimes even bodily injury.
We also dip a toe into the subject of why service levels in Las Vegas have been sub-optimal recently. One of the big culprits is cuts in staffing to increase profit margins. Profit margins are highly prized by stockholders, but at what cost to the Las Vegas experience?
Beyond these utterly fascinating topics, we also aimlessly roam around New York-New York, sharing what's new (room renovations), what's out (adios, Lobby Bar) and what's shaking (Coyote Ugly has shadow dancing).

What else could you possibly want from a podcast? How about the history of horseshoes and why they're considered good luck? We've got you.
You'll also hear more about Sgrizzi's Pizzeria at Ahern, the reopening of Wana Taco at Four Queens, Raised by Wolves at Neonopolis, Harlo Steakhouse in Downtown Summerlin, Celine rumors and Rhumbar at Mirage.
We've also got the scoop on whether Fontainebleau will be a Coke or Pepsi house. (Hint: It's Coke.)
You know you'll get all the latest Las Vegas news about Adele's rescheduled residency, Lotus of Siam's expansion to Red Rock Resort, Tacos El Gordo's new location, Dirk Arthur's thwarted return to Las Vegas, the groundbreaking for Atomic Range at Strat, Ocean Prime at Project 63 and the upcoming closure of PBR Rock Bar at Miracle Mile Shops (gird your loins if you love Cabo Wabo).
Whatever you're doing is more interesting and entertaining than our podcast, but whenever you're done doing whatever you're doing, here it is.