Guy Fieri's El Burro Borracho Restaurant Permanently Closes at Rio
It's always weird when something closed temporarily closes for good. You don't get to say "goodbye."
It happened with "Le Reve" at Wynn.
It happened with a bunch of Las Vegas buffets.
It happened with Texas Station, Fiesta Rancho and Fiesta Henderson.
Now, it's happened with Guy Fieri's El Burro Borracho at Rio. The restaurant closed at the beginning of the pandemic, came back a few days a week as recently as May 2022 and, now, we're told it's closed permanently.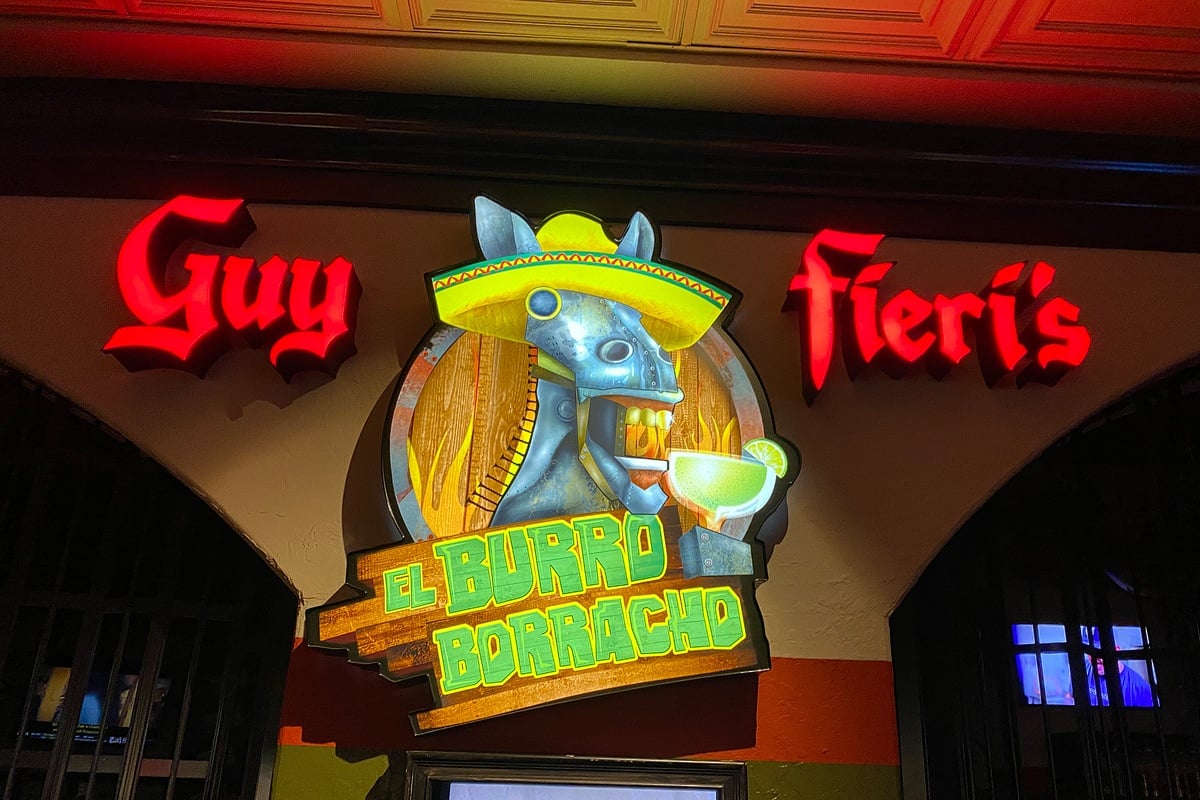 The drunk ass was recently removed from the Caesars Entertainment Web site.
If you were alarmed by our random use of "drunk ass" just now, it means you didn't read the photo caption above and your insolence is duly noted.
El Burro Borracho opened at Rio Las Vegas on March 4, 2016.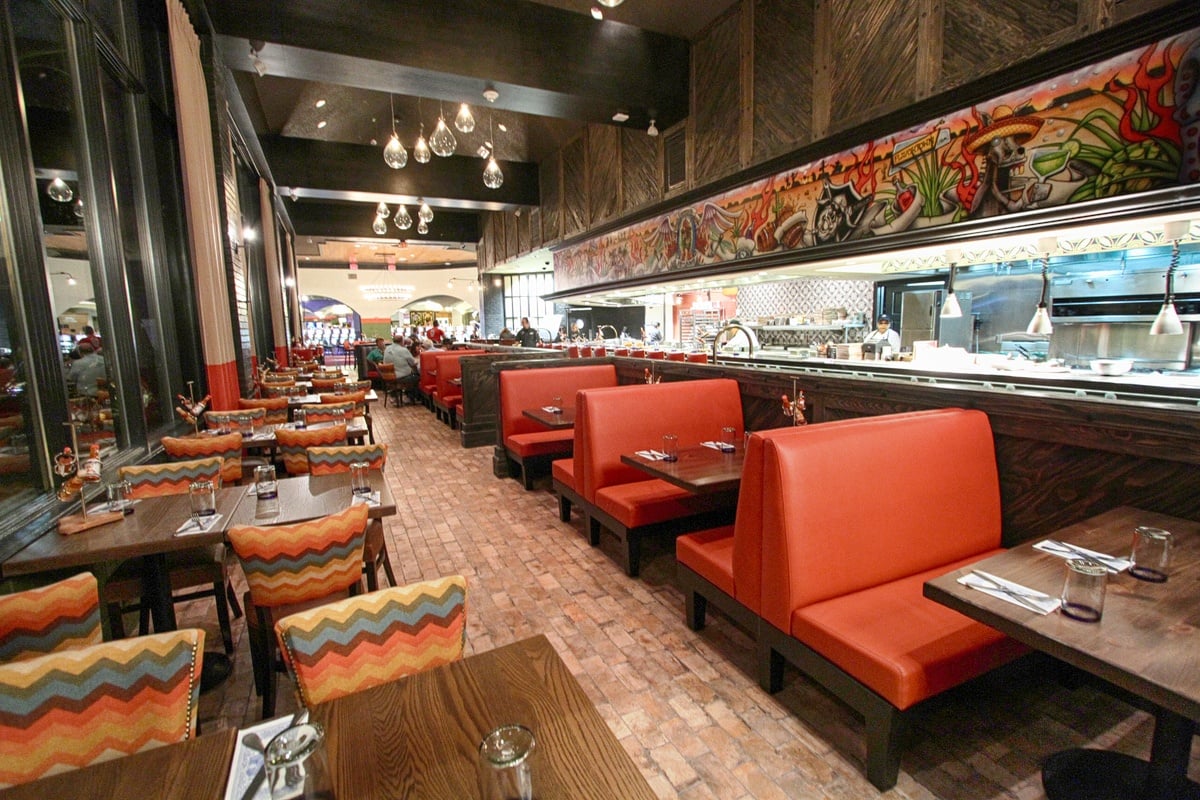 It's tempting to dismiss Guy Fieri's restaurants, but they're actually pretty good, mostly because they're operated by the Food & Beverage department of Caesars Entertainment, not the actual reality TV star in question.
Guy Fieri's Vegas Kitchen & Bar is still going strong at Linq.
The permanent closure of Guy Fieri's El Burro Borracho is expected to be one of a number of changes coming to Rio as the resort transitions from being operated by longtime owner and operator Caesars Entertainment to in-house operation by the new owner, Dreamscape.
The transition is about 16 months away, or the end of 2023.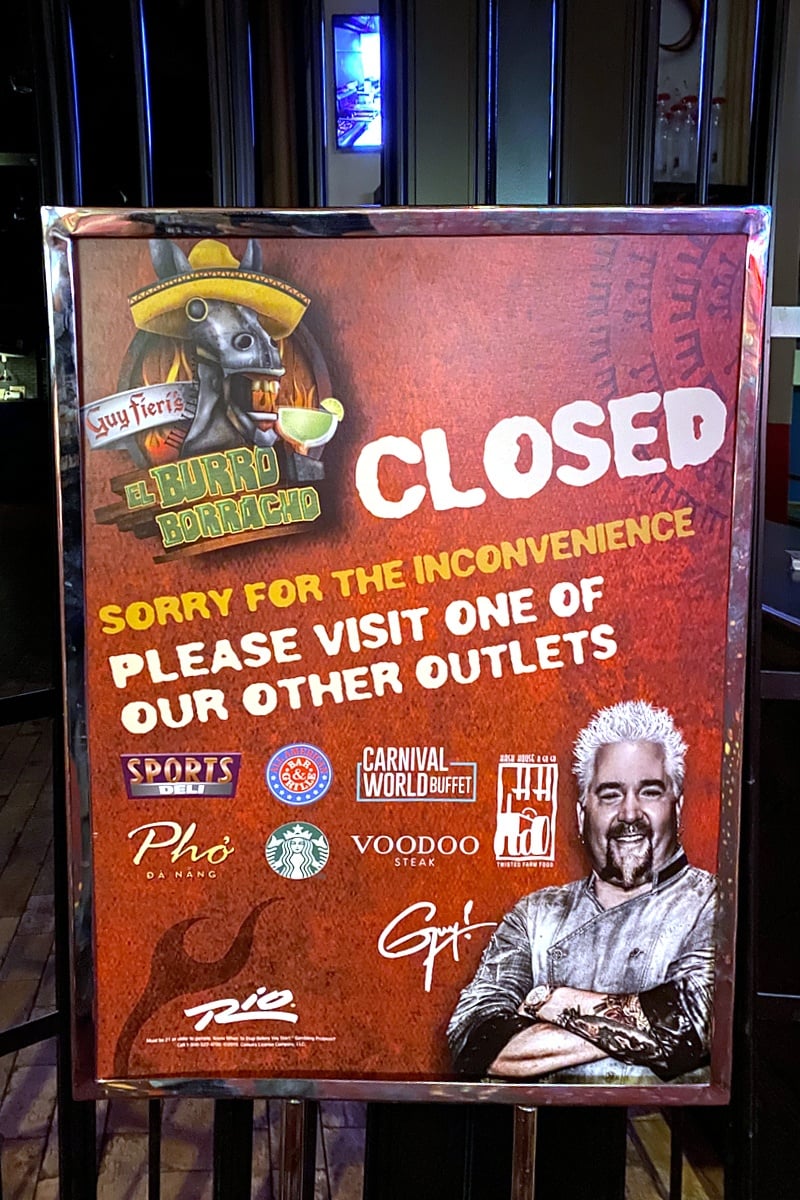 Given the change in operator is on the horizon, any venues that aren't currently open are unlikely to reopen in the future, at least while Caesars Entertainment is still running the show.
Most of the restaurants at Rio have slowly come back online since the pandemic. You can check out the line-up on the official site.
We presume Dreamscape will be re-evaluating all its partnerships as it takes over the operation of Rio next year. The company is expected to invest hundreds of millions of dollars for a complete overhaul of the off-Strip resort.
That means new neon, new rooms and new restaurants in the mix, just for starters.
While you didn't get to bid farewell to Guy Fieri's El Burro Borracho by devouring some delicious tacos, hopefully this story will provide some closure.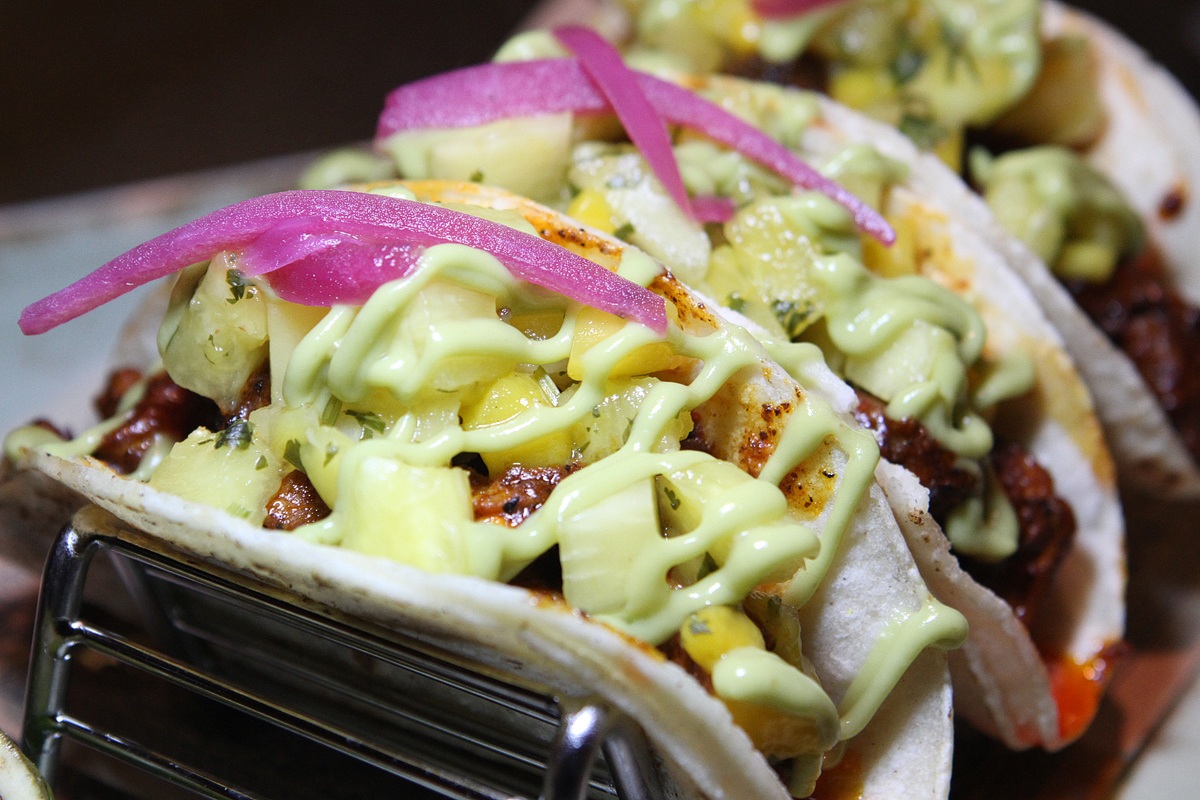 You often hear about restaurants having soft openings. Well, this was more of a soft closing. You got to skip the denial, anger, bargaining and depression. Now, it's just acceptance, as is often required when it comes to things we enjoy, or enjoyed, going away in Las Vegas.
The closure of Guy Fieri's El Burro Borracho at Rio is a sobering reminder not to get too emotionally attached to anything, primarily because we wanted to slip a "sobering" reference into this story about a "drunk ass" and the final paragraph seemed an inconspicuous place, thus helping us avoid being pelted with rocks and garbage.
Update (9/29/22): We're told Guy Fieri's El Burro Borracho at Rio was open on Sep. 29, 2022. We have no idea how or why, and no idea if it will stay open.